Magic Johnson's Gay Son EJ Showcases Long Major Leg & Glowing Skin Posing in Chanel Airy Pareo on Yacht
Magic Johnson's gay son EJ is a stunner, and he knows it; the rich kid recently showed off his long legs in a post he shared via his Instagram Story. Here are some peculiarities about the life he lives. 
Magic Johnson's gay son Earvin "EJ" Johnson III has been living on the fast lane since he was born by his parent's fame. His father is a basketball legend, while his mother is an affluent businesswoman. 
Despite all that, EJ has always had a desire to pursue a life of his own, and it all started with him coming out as gay. With that out of the way, he started to pursue a career in showbiz and has had fairly great success.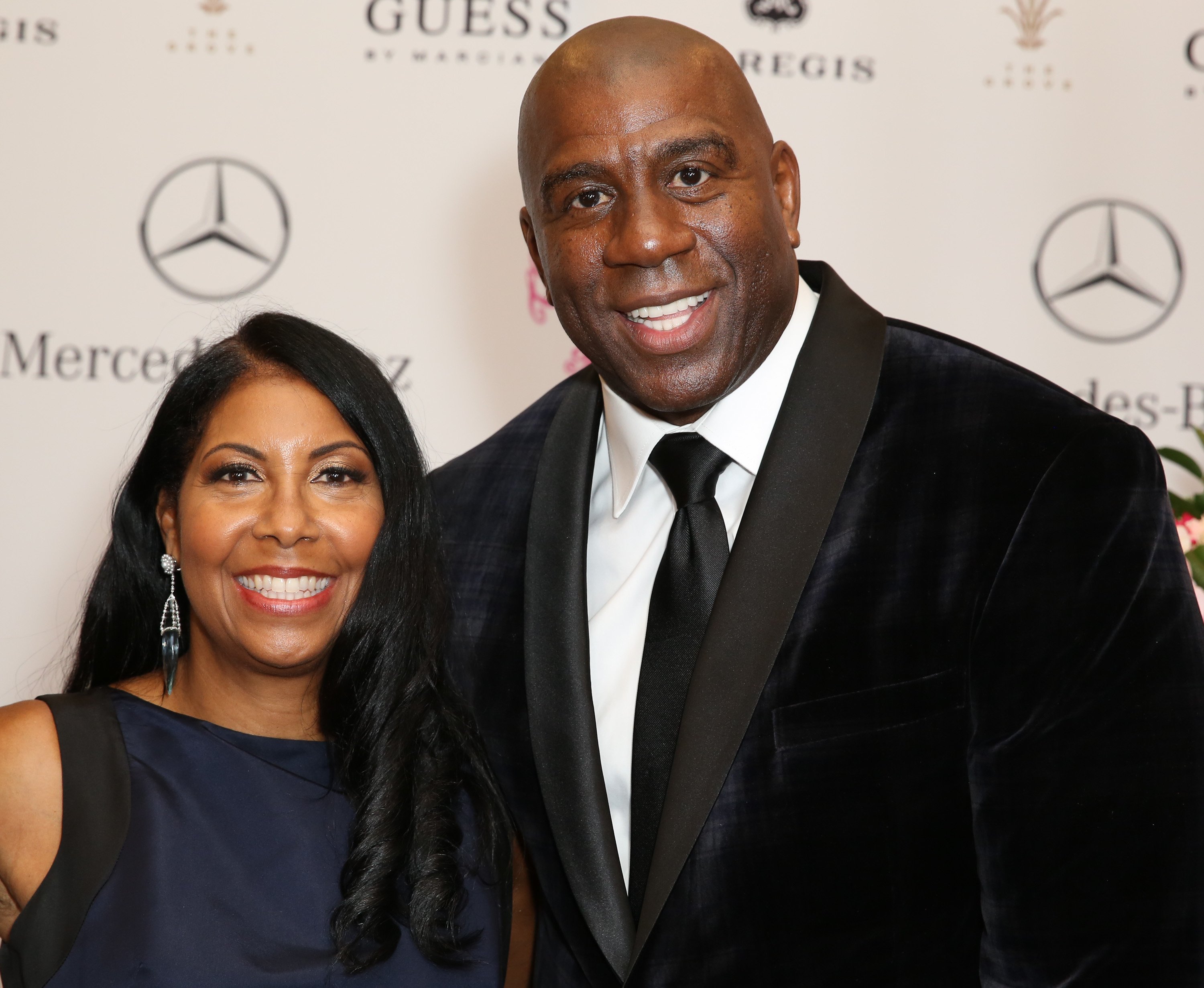 His participation in the famous reality show "The Rich Kids of Beverly Hills" skyrocketed him to fame, and he capitalized on the heavy push it gave his career. These days, he enjoys confounding his fans with stunning updates he posts via his social media feeds. 
He recently shared a picture of himself posing on a yacht with his back to a wonderful view. He was the highlight of the shot, dressed in an airy Chanel pareo worn in such a way that it flaunted his glowing legs, which seemed to stretch on forever. 
He had a fulfilled look in his eyes that bellied his pride in himself and his achievements, which are quite a few. Still, carving out a life for himself outside the long shadow his father casts has not been an easy feat for EJ. See how it affects him still. 
THE COMING OUT 
EJ came out as gay to his family years before the public ever caught wind of it, and they responded with love and support, so by the time the news got out, he was ready to take on the world. 
He had been nursing dreams of breaking out from underneath his father, so when it came out that he was gay, he saw it as an opportunity to create his own image. 
EJ once claimed on "Rich Kids" that he desires to be a more "fabulously dressed version of Oprah."
His father, who retired from the NBA in November 1991 after announcing he had HIV, was very vocal about his support for EJ.
In a sit down with Ellen DeGeneres on her talk show, the proud father spoke extensively about the subject after being asked how he would help a parent through their child's coming out process.
He said it was all about letting your children be who they want, loving them regardless, and not trying to decide for them what they would be.
THE AFFECTED LOVE LIFE
While EJ enjoys support and comfortability as Magic's son, there are also some limitations it puts on him. An area of his life affected the most by this is his love life. 
He has stated in the past that he has difficulty being with someone because most men he meets are often more interested in his father than they are in him. It often leaves him wondering about where the interest of people he meets lies as he navigates the dating pool. 
EJ opened up about how it has prevented him from ever reaching the stage where he introduces a lover to his parents in an episode of Facebook Watch's talk show "Red Table Talk." 
He constantly has to decide on the category a man belongs to when he meets him, and till today, the famous TV personality is yet to meet one that will give him a run for his money. 
EJ NOW!
EJ may be a rich kid, but he knows how to work; he has a huge love for showbiz and has been making waves on the entertainment scene for years now. 
His street style and tall frame make modeling a breeze for him, and his charisma and drive have put him across famous magazine pages. He has participated in shows like "Fashion Police," and he spices up E! News now and then.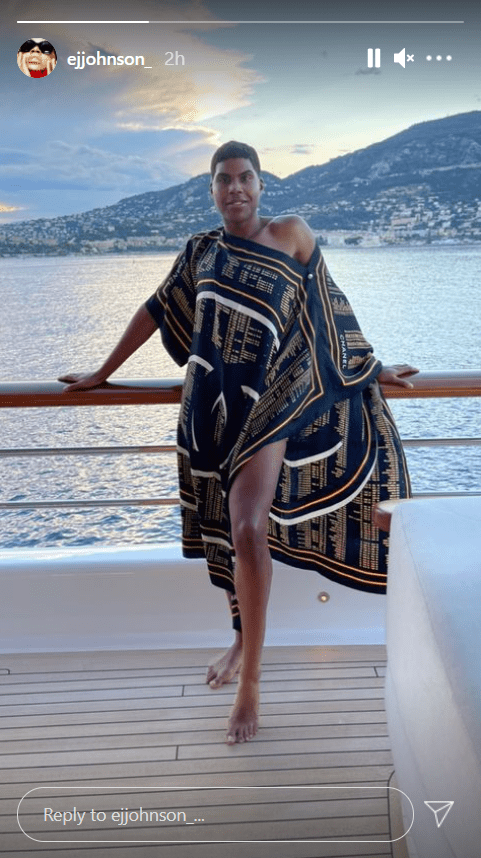 He also takes his job as a socialite very seriously; in fact, one of his favorite pastimes involves putting on fabulous clothing and showing up at high-profile events.  
EJ once claimed on "Rich Kids" that he desires to be a more "fabulously dressed version of Oprah," and true to his words, he has been slowly working his way towards the goal.
It's anyone's guess how far he will have gone in a couple of years, but if he has anything to do with it, there's no doubt it will be a long way.