Delivery Man Catches Package Thief, Things Take Unexpected Turn - Story of the Day
A delivery man catches a package thief while delivering parcels one morning. Not long after, he receives the most unexpected reward.
Aaron is a college student, but he also works part-time as a delivery guy to supplement his income. His parents had somehow managed to enroll him in a university, but they can't afford to pay his fees. So, Aaron takes up such side jobs to manage his college expenses.
Unfortunately, life has never been easy for him. His family struggled financially when he was small, and as he grew older, his father met with an accident, rendering him unable to work. Within the blink of an eye, Aaron's life changed, and his financial troubles intensified. 
Sadly, this morning was no better for Aaron. He was preparing for an exam last night, so he was late for delivery today. His boss, Mr. Carter, had already called him six times and Aaron had been warned that he'd be fired if he didn't deliver the parcels on time today.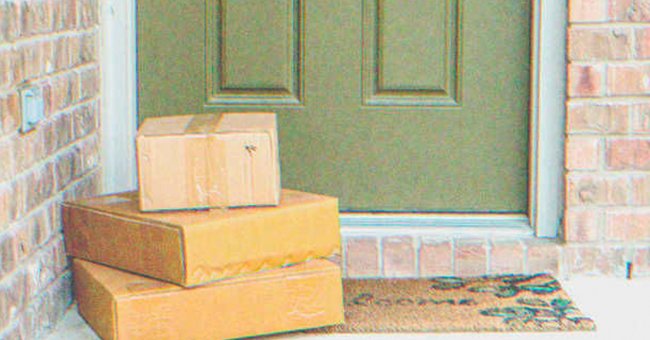 Aaron could not afford that. He needs to pay his fees, and finding another job won't be easy. So, he got ready as quickly as possible and hopped on his old bike to pick up the packages from the main office. He arrived late at the office, but he received the packages and set out for delivery.
As he reached the first neighborhood, Mr. Anderson greeted him with a smile. Aaron was in no mood to smile today. Things had not been working out since the morning. 
"What's so good about this morning?" he wondered after seeing Mr. Anderson smile. Still, he smiled back at him and headed towards the first address. 
"Ahh...At least the first parcel is done for the day," Aaron thought to himself after placing the box on the first doorstep for the morning. He then pulled out the list with the rest of the addresses. He checked the second address and jumped on his bike to proceed to the destination.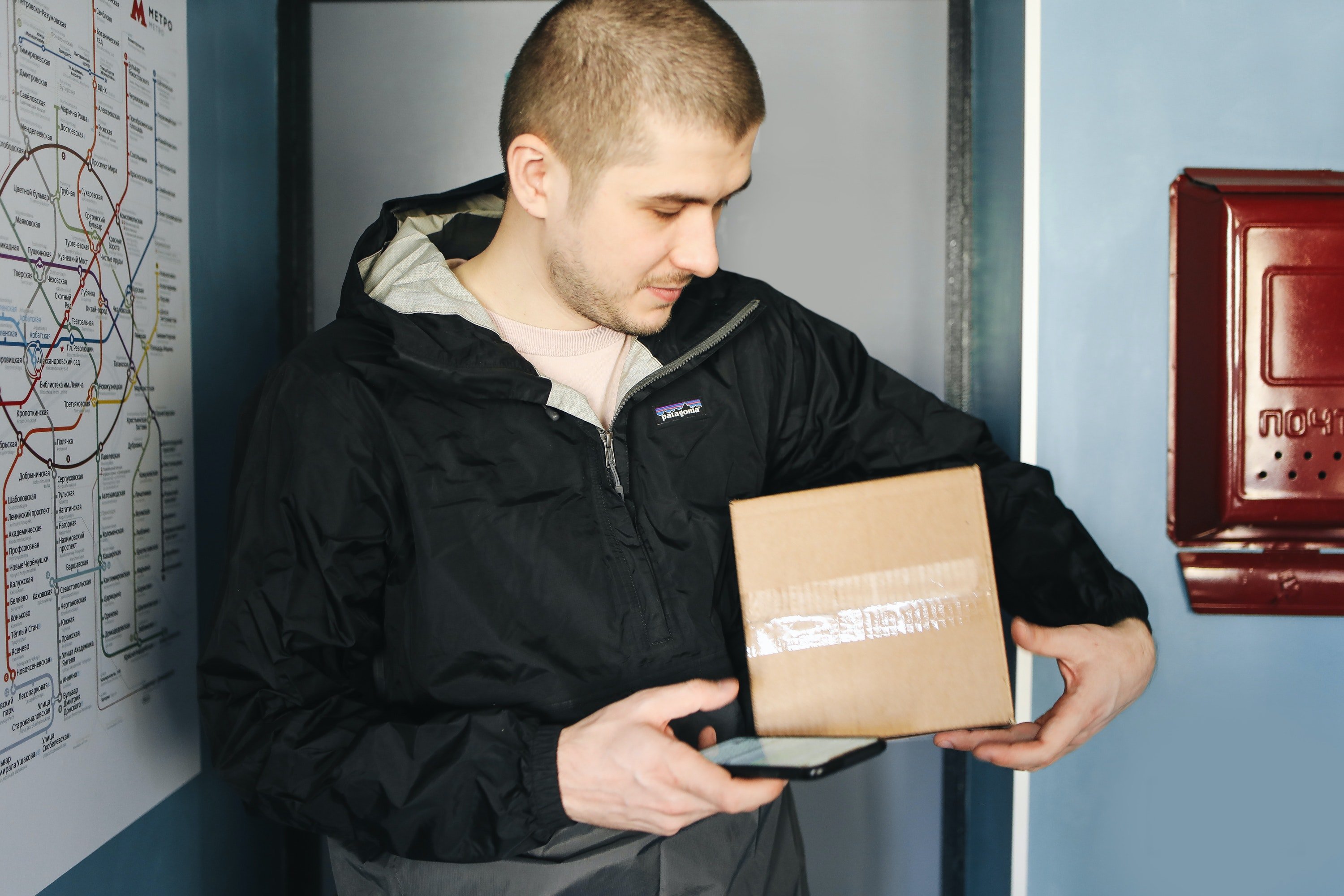 Sadly, Aaron was right. There was nothing good about this morning -- not for him at least. As he began peddling, his bike broke down. Aaron tried to move it, but it was of no use.
Finally, he dragged his bike along the ground and leaned it against a wall. Then he noticed that the bike's tire was punctured. He looked around in the hope of finding a store where he could get his bike fixed, but no one appeared in close sight. 
He then went on a tour around the neighborhood, searching for someone who could assist him, but there was no one around. After all, it was a Sunday morning, and who would be awake so early except an older man like Mr. Anderson, Aaron thought to himself.
But while he was on his way back to his bike, something caught his eye.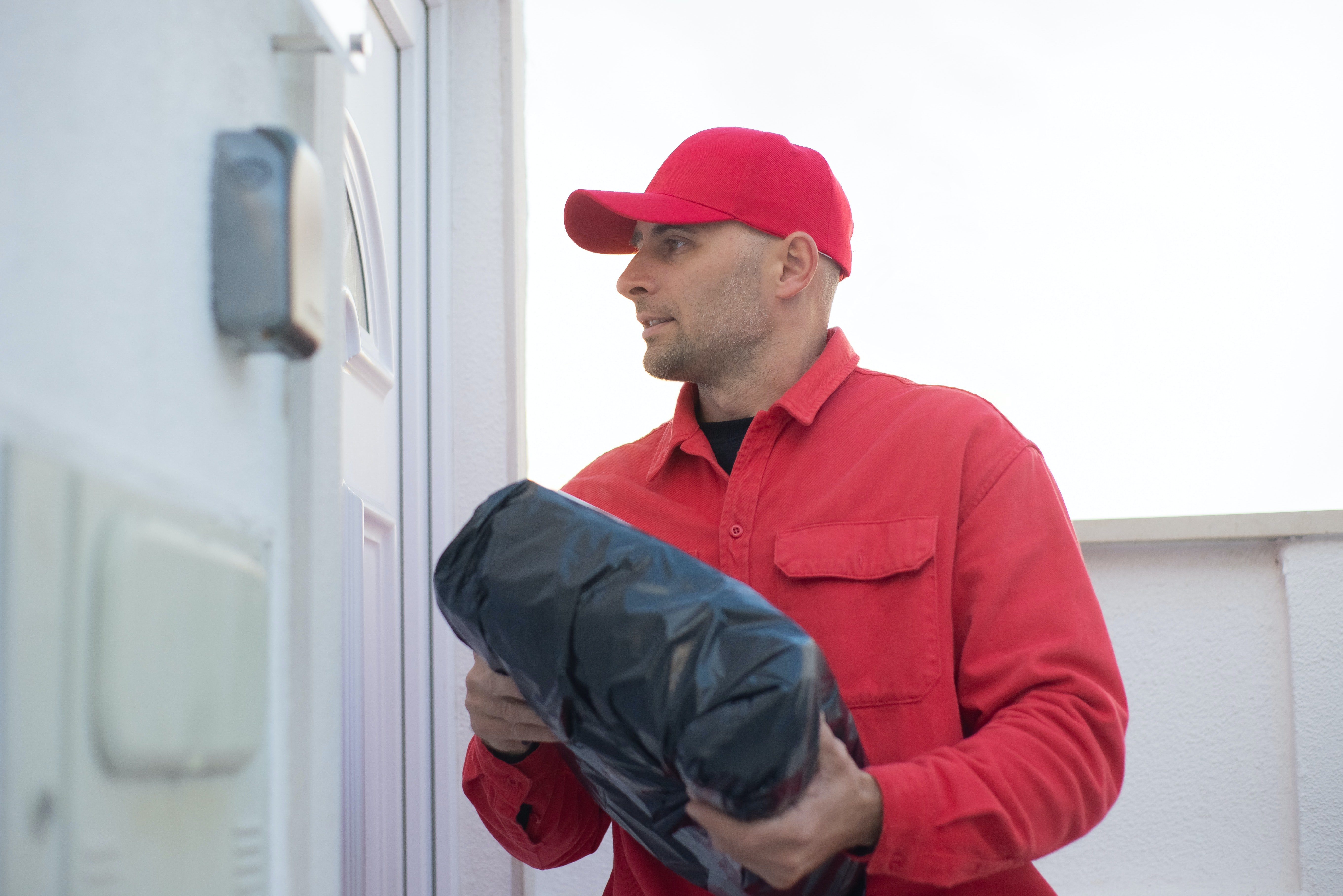 "Who the hell is he? I've been to this neighborhood so many times, but I've never seen him before!" Aaron thought to himself, his gaze fixed on a man standing on the doorstep where he had just dropped off a package.
For one second, he thought it might be someone the family knew, but then he noticed the man quietly removing the package and tucking it under his jacket. That's when Aaron quickly realized he was not a friendly acquaintance. In fact, he was someone we'd usually call a thief.
Aaron screamed at the top of his lungs. "Hey, you! Put that package down right now!"
The man turned to Aaron. They were at a good distance from each other, and he realized someone caught him stealing the parcel. He started running at the fastest speed possible.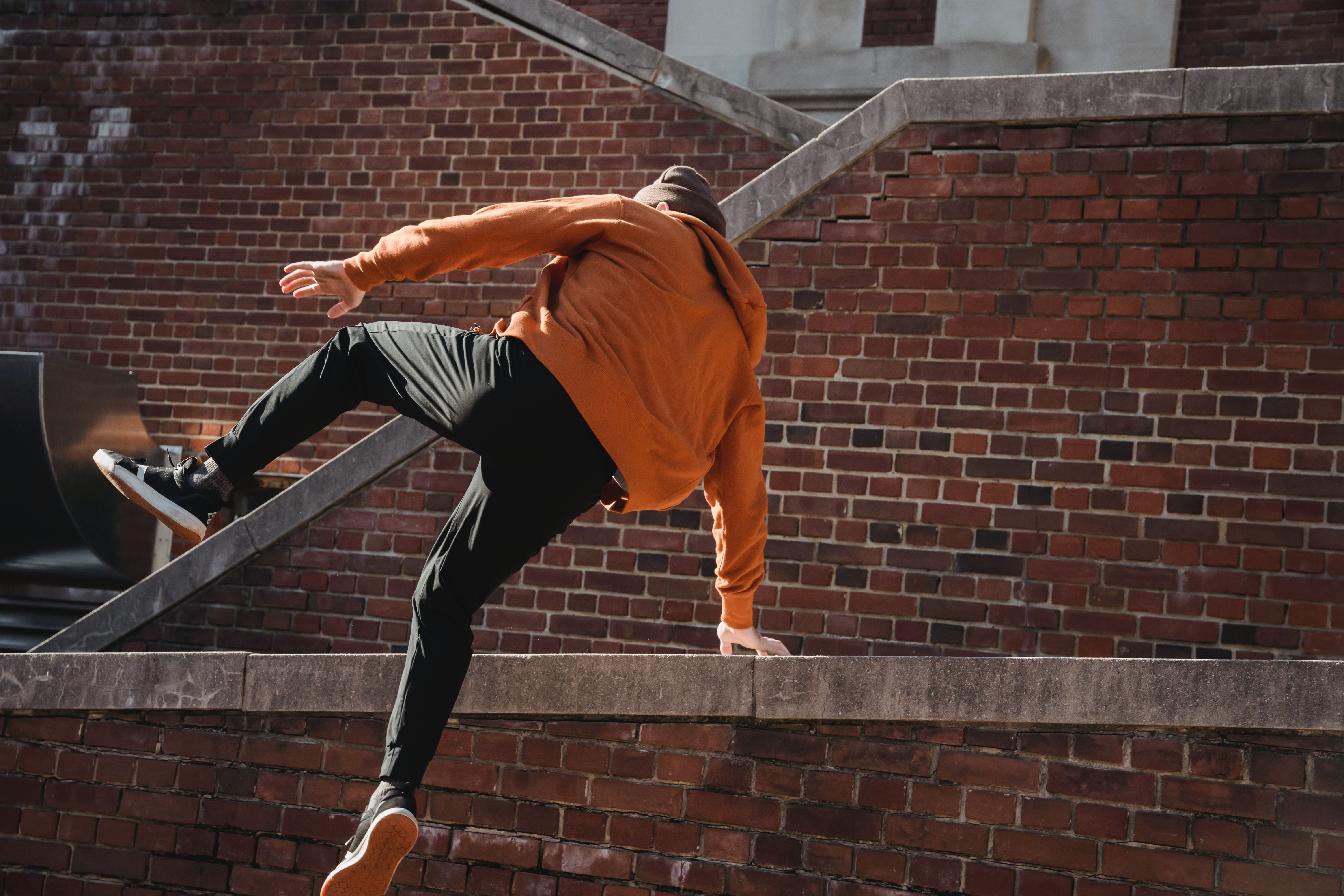 Aaron dashed over to his bike but it was pointless. He realized it had broken down sometime back. He looked at his bike and cursed at it. "You old geezer! I'll have to run now!"
Aaron took off in a fast sprint, shouting, "Stop! Thief!!"
The man started running fast, but Aaron was faster. When the man noticed him approaching, he threw the package at him. Aaron caught it, but he didn't give up the chase.
The man turned around to check if Aaron stopped chasing him, but his hopes were dashed. He tried to run faster, but he tripped on a stone and collapsed to the ground, flat on his stomach. Aaron came a few seconds later and finally caught him.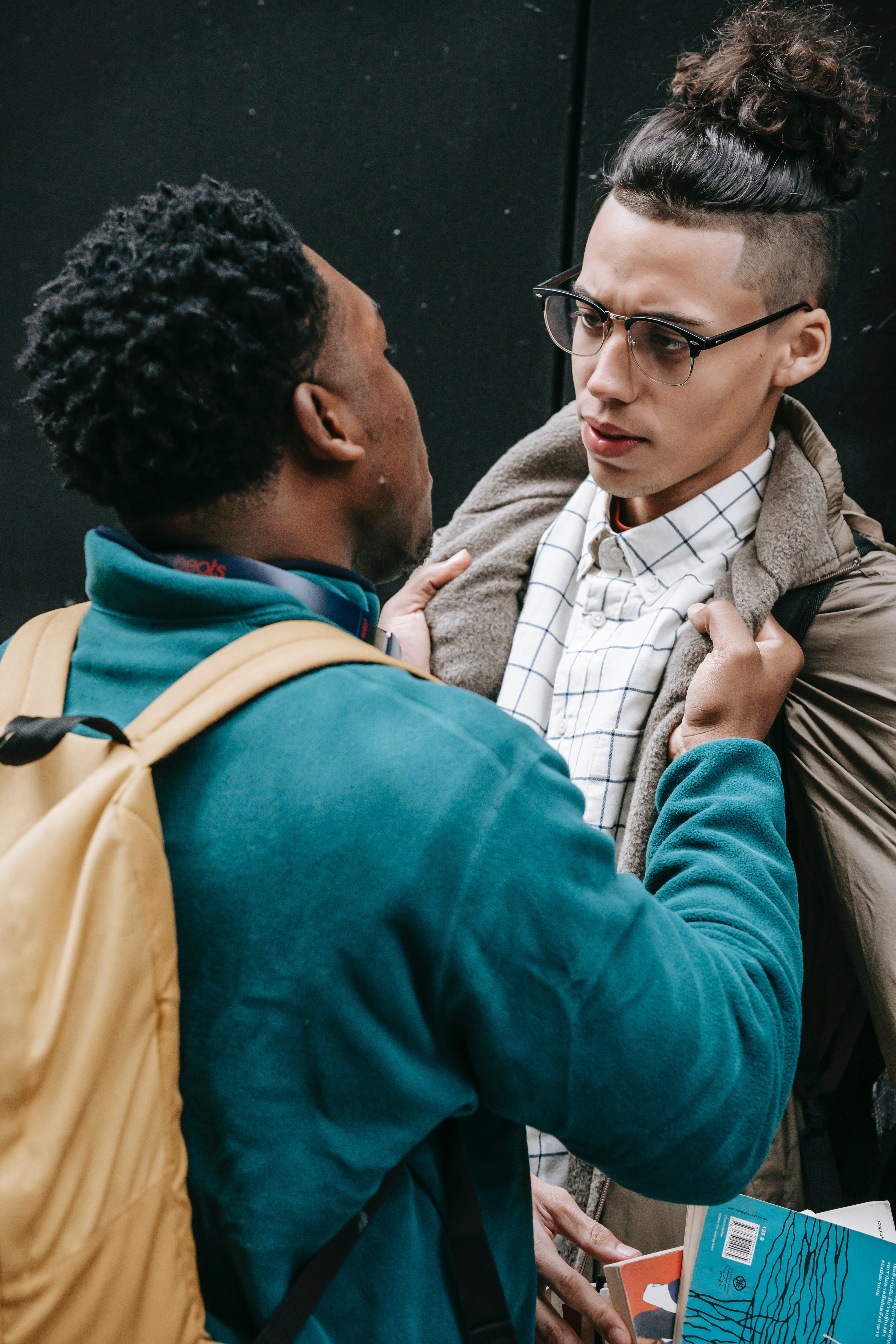 "Who the hell are you, huh? And why did you steal the parcel?" Aaron inquired after grabbing the thief's collar.
"Why would you think I'd answer you? Leave me and let me go!" the thief yelled at Aaron and tried to run away. But Aaron grabbed his shirt from behind and pushed him to the ground, falling flat on his stomach.
Aaron retrieved his phone, but the battery had died, so he looked around. Thankfully, he noticed Mr. Anderson who was both surprised and horrified.
"Mr. Anderson," said the boy, "can you please call the cops?"  The man simply nodded in agreement and dashed to his house to retrieve his phone.
Meanwhile, the ruckus had all the neighbors coming out to see what was going on, and a woman stepped out of the big white house where Aaron had delivered the package just as the police arrived.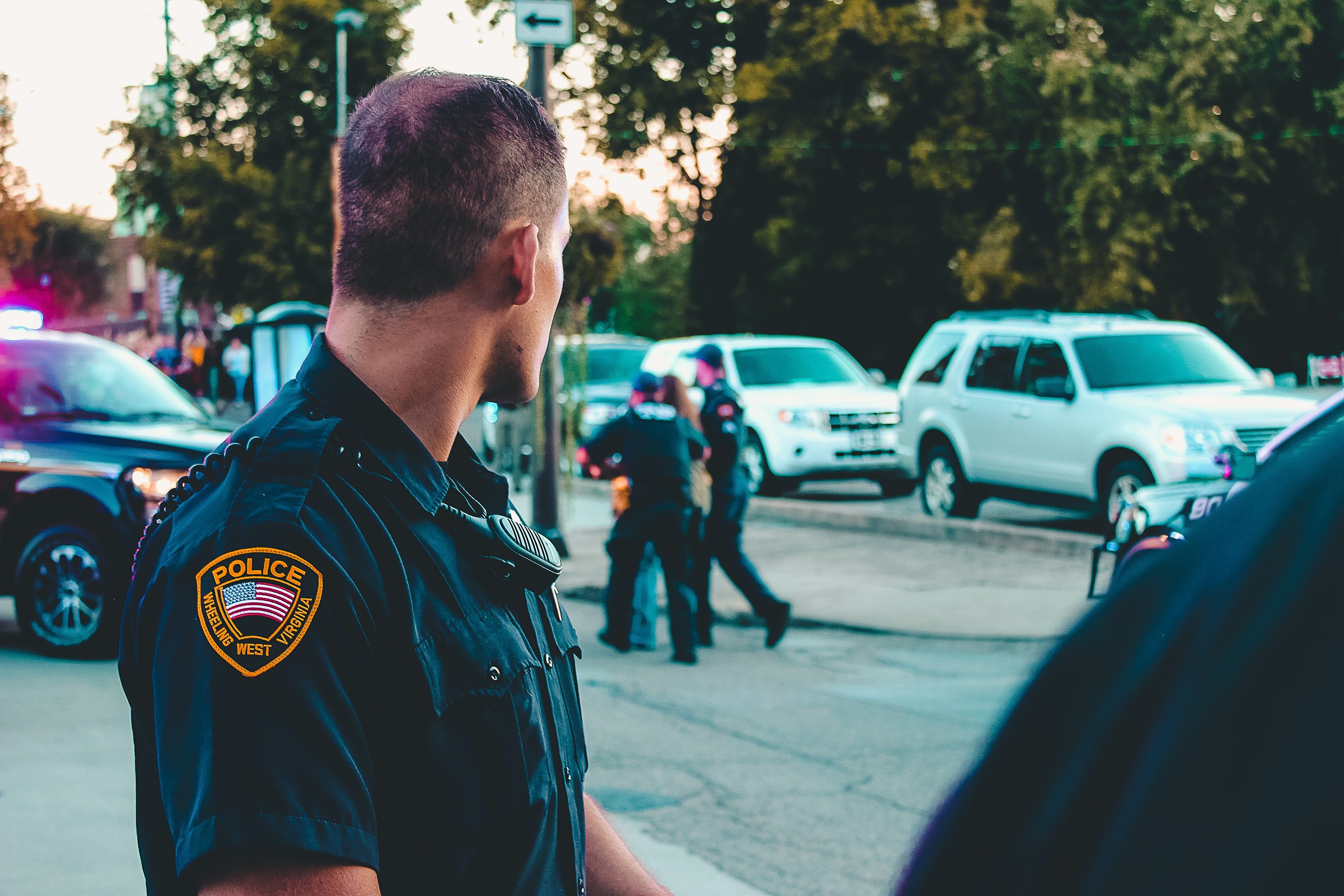 "I couldn't move my bike because I got a flat tire, and while I was on my way back to the bike after looking around the neighborhood for help, I saw this man stealing one of the parcels I had just delivered." He continued, "Thank goodness it's an old bike, or the man would have gotten away with it!"
One of the officers took down Aaron's statement. And the other officers handcuffed the thief and took him to the police car.
Soon, the woman from the big house approached them. "I live in the white house, and I couldn't open the door when you rang the doorbell because I was taking a shower. But when I was heading to the door, I saw everything. Thank God you stopped him!"
Before Aaron could thank her, his phone started ringing. It was Mr. Carter. Aaron had definitely been a hero today, but the fame was going to cost him. He knew it. He didn't complete the deliveries after all.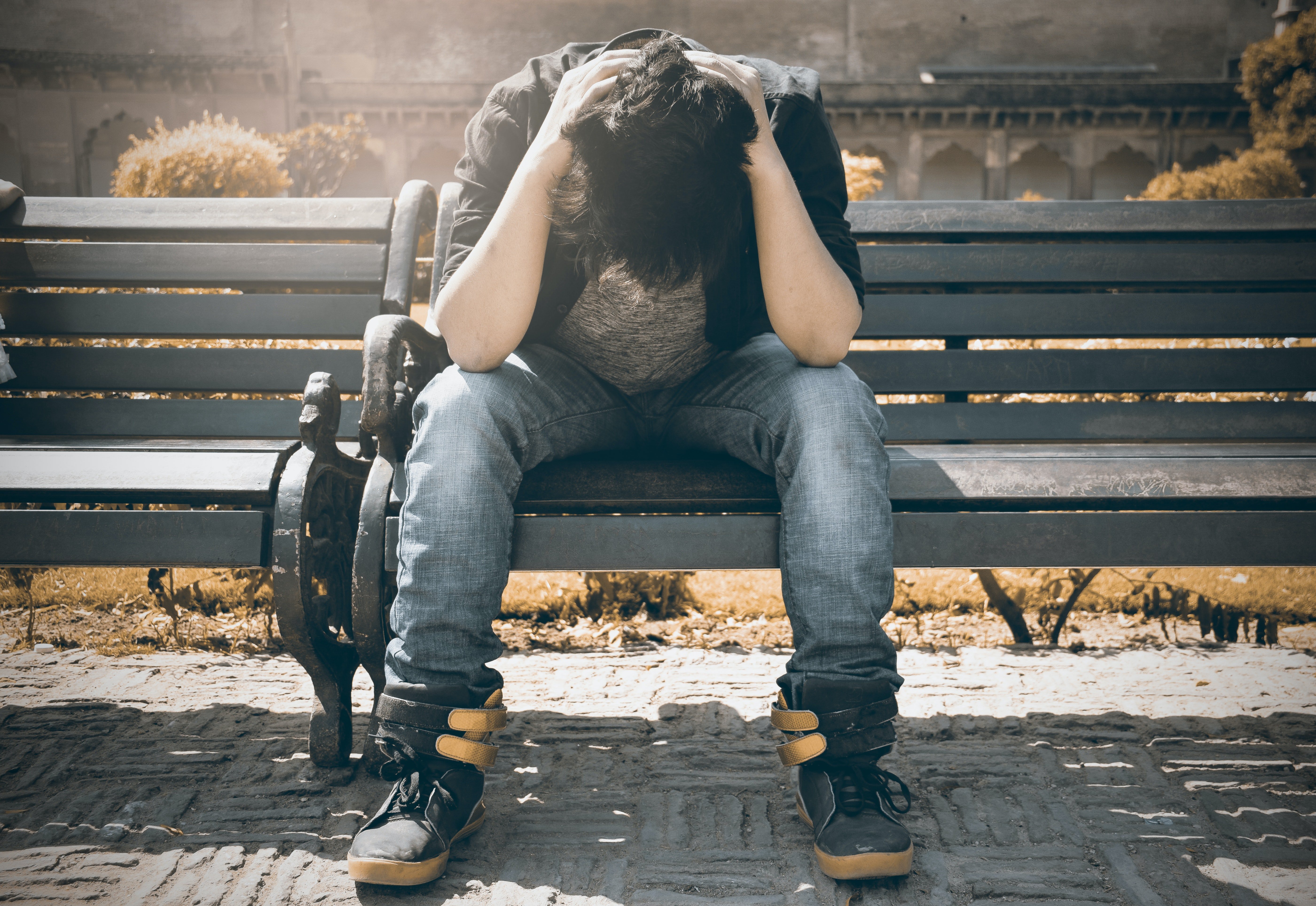 "No, problem, ma'am," Aaron responded in haste. He then hurried to his rusted bike and started pulling it. An hour later, he reached Mr. Carter's office.
"I'm sorry, Mr. Carter. It won't happen again. I promise," Aaron told him in a low voice.
Mr. Carter gave him a serious look. "So, one package is all you delivered today."
Aaron nodded his head in embarrassment.
"You haven't completed the delivery for the third time this month. You know that, right?" Mr. Carter asked him, his voice firm now.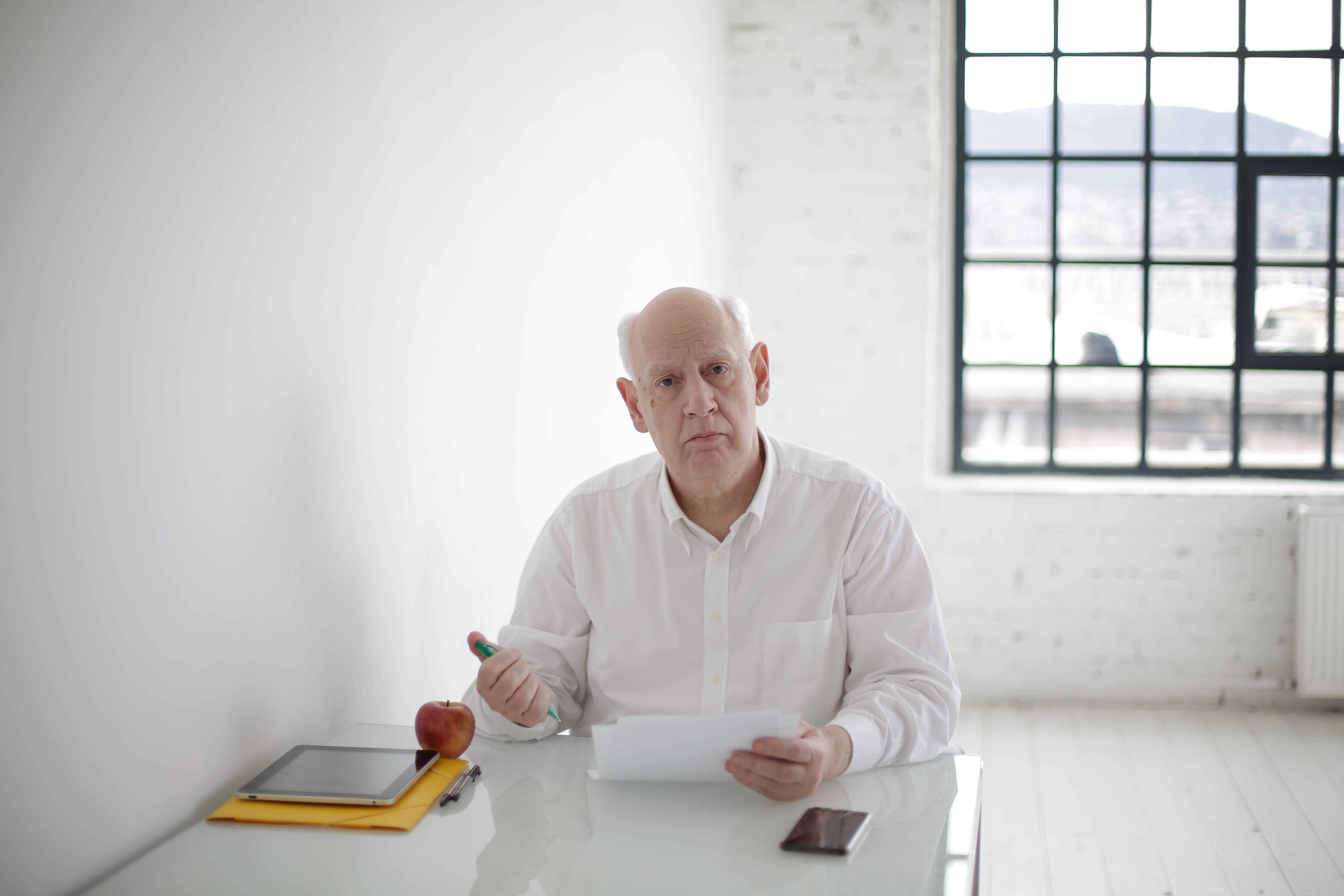 Aaron didn't say anything. He just stood still with his head lowered. Suddenly, Mr. Carter approached him and handed him an envelope.
Aaron opened it thinking it was his termination letter. But when he started reading it, he was taken aback! "Your salary is doubled," read the last lines of the letter.
Aaron's eyes welled up with tears. "This … I can't believe this!" He looked at Mr. Carter in surprise.
Mr. Carter gave him a hug. "Good job, Aaron. I'm proud of you. I know everything. You helped the customer without considering how it could impact your job. Employees like you are indeed a gem."
"Thank you, Mr. Carter. It means a lot to me," Aaron replied, tears now streaming down his eyes like a waterfall.
What can we learn from this story?
Help others as much as you can. Aaron didn't think twice before saving someone else's parcel and calling the police. He did it because he believed it was the right thing to do.
Do good without expecting anything in return. Aaron didn't know whose parcel it was, and it would've been easier for him to look away and ignore the whole situation. But he decided to help rather than ignore the problem.
Share this story with your friends. It might inspire people to share their own stories or to help someone else.
If you enjoyed this story, you might like this one about a little girl who teaches a valuable life lesson to a man when their plane hit turbulence. 
This account is inspired by a subscriber's story. All names have been changed to protect identities and ensure privacy. If you would like to share your story with us, please send it to info@amomama.com.