Jeannie Mai of 'The Real' Stuns while Flaunting Slender Legs in Floral Ensemble in Recent Snaps
The "The Real" co-host and stylist Jeannie Mai appeared glowing in her recent photos while wearing a floral ensemble that showed off her slender legs. Scroll down to see the renowned TV host's fun and chic style.
It's no secret that Jeannie Mai has thousands of fans who admire her voguish style and elegant approach to dressing up. Being a television presenter, Mai stays current with today's trends.
Recently, Jeannie, who married acclaimed rapper Jeezy in March 2021, once again captivated fans with her flattering outfit during the launching of her group's beverage business.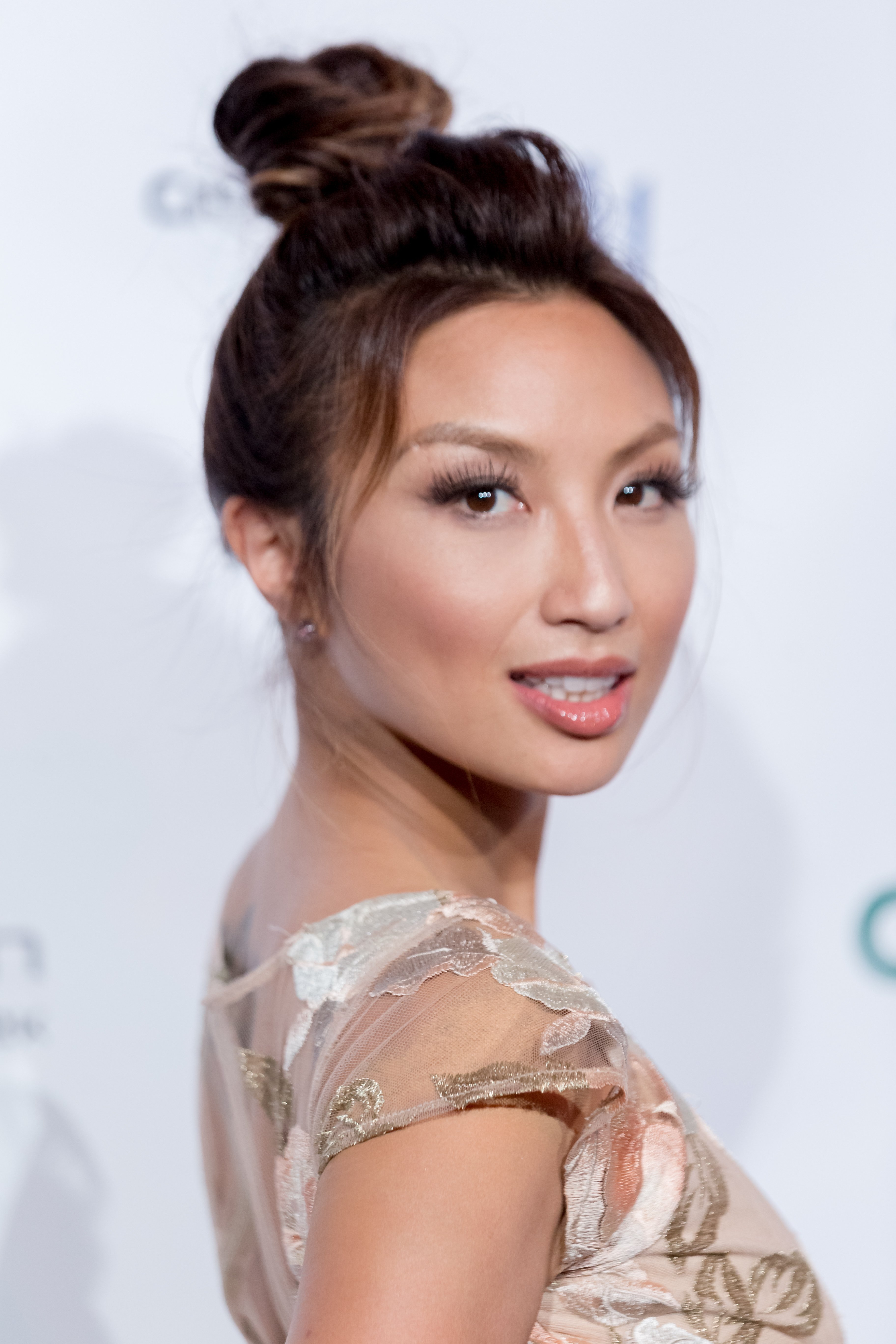 Jeannie shared a series of photos and videos on Instagram. One of the snaps showed the 42-year-old TV personality dressed in a matching white top and mini skirt with pink floral prints. A fan gushed:
"Beautiful. ❤️😀👍"
Jeannie has ventured into entrepreneurship and is now one of the co-founders of Owl's Brew, a business centered on making freshly brewed tea blended with natural fruit flavors and botanicals.
Jeannie beamed while sitting on top of an outdoor sofa. Her two-buttoned top featured a long sleeve and puff details on both shoulders, as well as a square cut neckline. 
Her mini skirt highlighted her flawlessly long legs. The striking tattoo on her lower left calf that goes down to her foot added a quirky touch to the "Holey Moley" star's gorgeous look. 
Besides her stunning tattoo, Jeannie displayed her pink and chunky high heels, leaving thousands of fans in awe. "Those shoes are EVERYTHING GURL," a follower commented along with a fire emoji.
A crowd of fans raved about the shoes while others wondered where she bought the eye-catching footwear. "Please tell me where you got those shoes from? I'm in love," a fan wrote.
Before walking down the aisle for a second time, Jeannie went through a challenging time last year.
Jeannie shares her new business with tea experts Jennie Ripps and Marie Littlefield. Being a part of a new business has been a meaningful experience for the "Dancing With The Stars" former contestant.
Ripps and Littlefield have boosted female-owned businesses, according to the newly-minted businesswoman. Jeannie said taking part in this women-initiated collective has been her "most exhilarating experience."
Friends and family of Jeannie attended the launch, which took place by the poolside. Stylish celebrities, including singer Jordin Sparks and actress Laverne Cox, participated in the fun event.
The launch party comes after Jeannie tied the knot with Jeezy in an intimate wedding ceremony in March 2021. Their wedding took place in the open garden of their Atlanta home amid the pandemic.
Jeannie donned an elegant nude-colored wedding gown, while Jeezy opted for a sophisticated champagne blush suit. As part of safety protocols, Jeannie and the Grammy-nominated hip-hop star had a limited number of guests. 
A few months after their special day, she said that their wedding marked a deep commitment for her and her husband. Jeannie explained that their marriage was different because she was clear about what she wanted. 
She said she is willing to make compromises and changes about herself, including her choices. Before marrying Jeezy,  she was previously married to actor Freddy Harteiss from 2007 until 2018.
Before walking down the aisle for a second time, Jeannie went through a challenging time last year.  She was rushed to the hospital for emergency surgery due to a throat infection, leading to her abrupt exit from "DWTS" in November 2020.
Jeannie lost weight while recovering from the surgery. She felt depressed about her drastic weight loss, but she continued her fitness routine until she reached her goal weight.