Dog Who Had Been Missing for Five Days Is Found Behind a Concrete Wall
Whimpering from behind a wall, a lost dog was in dire need of its loving owners, having been alone in the darkness for five days straight. Luckily, heroes were on their way!
In a lucky turn of events, a white terrier mix named Gertie, missing for five days, managed to make its way back to its doting family. The dog was found behind a concrete wall. 
Owners Connie Frick and Lynn Herman were ecstatic as they finally reunited with Gertie. When their pet originally went missing, they posted flyers all over their area in hopes of reunification.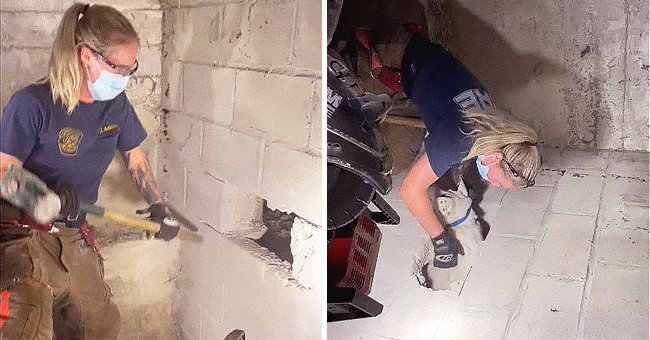 The Cincinnati Fire Department was responsible for the rescue. The Department shared a Facebook video of one of their firefighters using a sledgehammer to smash the wall open.  
A veterinarian... managed to save...a dog that had been missing for 11 years.
After multiple pounds, the white dog peeked its head out. The firefighter lifted the little one out of the hole and took it to what appeared to be one of the owners. 
Both pet and presumed owner were joyful to have found their way back to each other as Gertie wagged her tail in pure glee. The pet's owners expressed: 
"We fully expected her to come back because she has run away so many times."
The dog purportedly fell into a hole on a roof behind a collapsed wall, but luckily, it was not hurt. Individuals who watched the clip on Facebook praised the firefighters. 
It appears that firefighters would do anything for animals. In another story, these brave individuals managed to save an oxygen-starved cat. 
In Auburn, Alabama, firefighters responded to a blaze on the second floor of an apartment building. They entered the structure, searching for some of the occupants.
They found no people but did come across a cat which they brought outside. The firefighters gave the little feline oxygen until it was visibly conscious.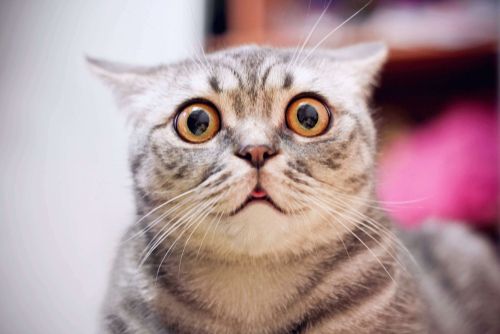 Although not a firefighter, a veterinarian also managed to save an animal after he found a dog that had been missing for 11 years. Sarah Covell, 57, and her family were ecstatic over the heartfelt reunification.
The Jack Russell puppy mysteriously disappeared from Covell's family garden in 2010. After extensive effort, they gave up hope, with the vet finding the dog on a golf course over a decade later. 
A missing dog from Framingham, Massachusetts has been reunited with its owner after 5 years apart. https://t.co/8u3FWHydkt pic.twitter.com/UVm3t7X13q

— ABC7 News (@abc7newsbayarea) April 9, 2021
Like the Covells, it can be traumatizing when one's pet or pets go missing. However, one can use methods to try and locate them, such as searching the neighborhood and contacting nearby shelters.
Individuals can also post flyers around their neighborhood and use online communities to inquire about possible sightings. The most important thing to remember is to never give up on one's beloved animal.