John Amos' Daughter Flaunts Long Legs in Blue Summer Dress Posing Barefoot on Deserted Beach
John Amos' daughter recently showed off her long legs in a gorgeous post she equipped with an uplifting caption. She is a famous figure in Hollywood, but it's all thanks to her father's influence in her life — learn more about her. 
John Amos is more than just a veteran actor with decades of service under his belt; he is also a proud father to two children who chose to follow in his footsteps, only that they decided to do it a bit differently. 
His son K.C Amos is a director, writer, producer, and editor, while his daughter Shannon is a producer, writer, and director. When she is not busy working, the talented woman enjoys sharing positive posts via her social media feeds.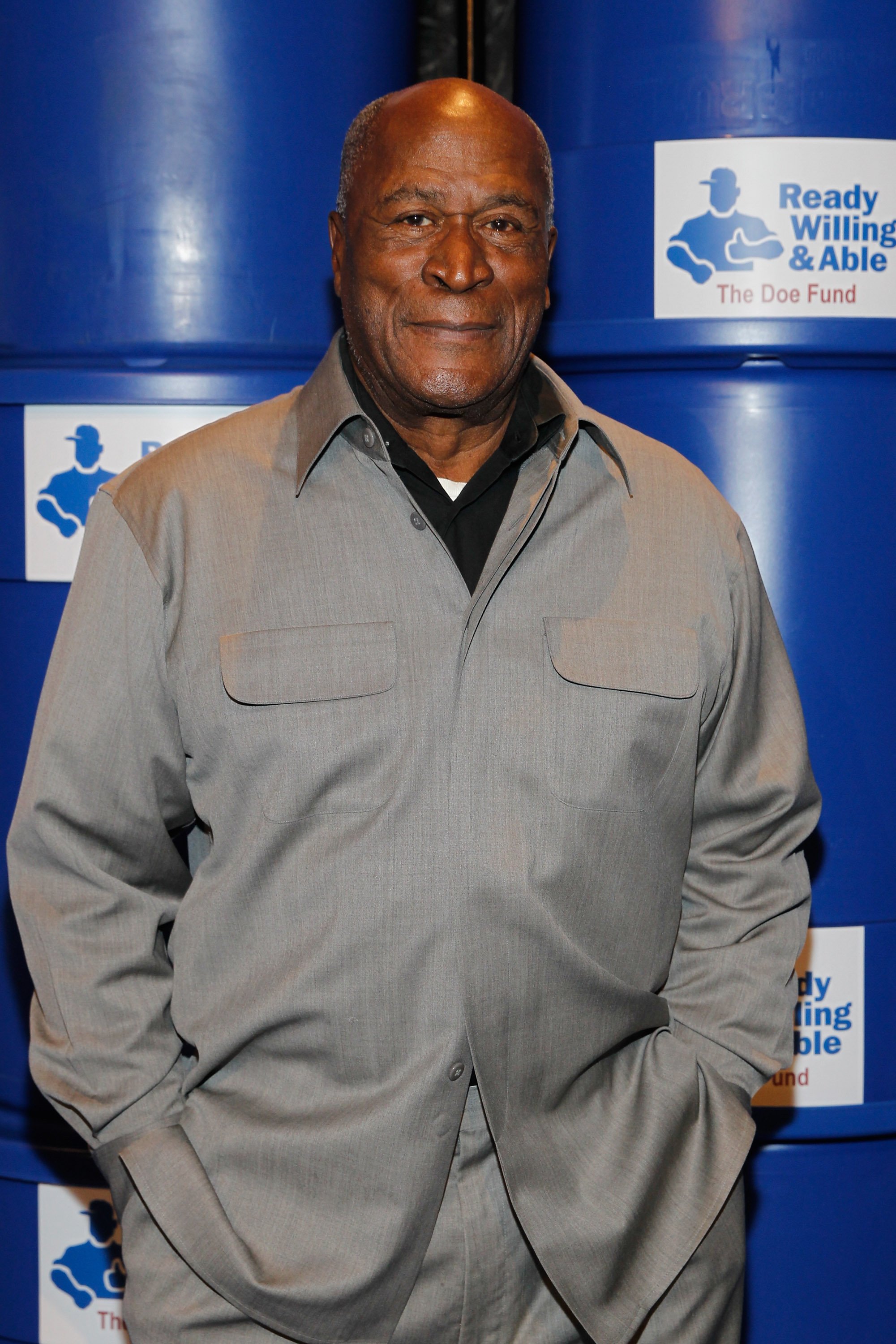 Very recently, she posted a moving picture that captured her posing barefooted alone on a beach. She was dressed in a flowing blue summer dress which flaunted her toned legs thanks to the thigh-high slit that went up one side. 
Shannon looked at peace with her eyes closed as she posed with one hand resting against her face and the other raised towards her hair which was partially being tossed around by the sea breeze. 
The shot was aesthetically pleasing; however, her caption was the real treasure. It began, "You're the master of your healing, you may have forgotten who you are, but your power is still there. You have to make a conscious decision to show up for yourself, and then you have to be willing to do the work." 
Shannon went on to explain what she meant by "the work"; it includes "unlearning, unraveling, and deprogramming of all of the lies, labels, and false constructs" one has been taught. She believes doing that will help anybody get back their essence and remember their purpose.
She also warned her fans to be gentle with the process because change hardly happens overnight and urged them to love themselves through it all. At the end of the lengthy write-up, Shannon offered support to fans having trouble with "the work." 
Such goodwill and insight emanating from someone is proof of a balanced psyche. Find out the type of upbringing Shannon had to make her so knowledgeable in the art of wellbeing.
SHANNON'S FATHER 
Shannon was born in New Jersey to actor John Amos and artist Noel Mickelson. At the start of her father's career, he relied on his imposing build and eruptive nature to obtain acting jobs, but his desire for better roles was what spurred him onto greatness. 
Her father also encouraged her to focus on the business aspect of Hollywood by taking her along to his meetings.
He is perhaps most famous for his performance on "Good Times." The show, a family sitcom set in a Chicago ghetto high-rise, initially took pride in the fact that it was the first network series to be created by African-Americans.
However, when the show started straying from its original quality, John started getting disgruntled. The show that had been centered around the importance of family values was shifting more and more to focus on the silly antics of Jimmie Walker.
Walker was fast becoming a runaway hit on the show as the aimless, egotistical, jive-talking teenage child JJ. As a result, John started butting heads with the higher-ups.
Given his looks and attitude, the flare-ups did not go unnoticed, and by 1976, he was dismissed from the series, and his character was written off the show in an off-camera car accident. 
Amos rebounded quickly when he landed the role of the adult Kunte Kinte in the ground-breaking epic mini-series "Roots" (1977). He had initially auditioned for minor roles in the show but was shocked when he was awarded the part of the show's hero. 
HOW HIS LIFE AFFECTED HERS
Given her father's popularity in the acting industry, it is no surprise that his children grew up to follow similar paths. Shannon practically grew up on a movie set and so had the opportunity to observe the production process, which provided her with invaluable practical experience. 
Her father also encouraged her to focus on the business aspect of Hollywood by taking her along to his meetings with agents, managers, and attorneys and instructing her to listen. 
After high school, she started working as a teen with Director Spike Lee on his film "Mo Better Blues;" it was her first milestone as she moved toward her dream of becoming a producer. 
From there, she went on to make a name for herself by mastering the art of trendspotting. Today, she has a company that caters to the likes of Turner Originals, ESPN, TVOne, BET, and Dormtainment.