'American Idol' Alum Jennifer Hudson Touched by Son, David Jr's Recent Gesture according to Shared Pic
"American Idol" alum and actress Jennifer Hudson is a proud mother of one child. Recently, she shared her boy's thoughtful gesture with fans. Check out her touching post.
With her incredible talent in singing and acting, Jennifer Hudson continues to shine in Hollywood. After becoming a finalist on the hit show "American Idol" in 2004, she became a highly successful performer.
While staying in the limelight, Hudson remains a family woman who prioritizes the needs of her loved ones. She's even prouder to be a mother to 11-year-old David Daniel Otunga Jr., her only son with ex-fiancé David Otunga.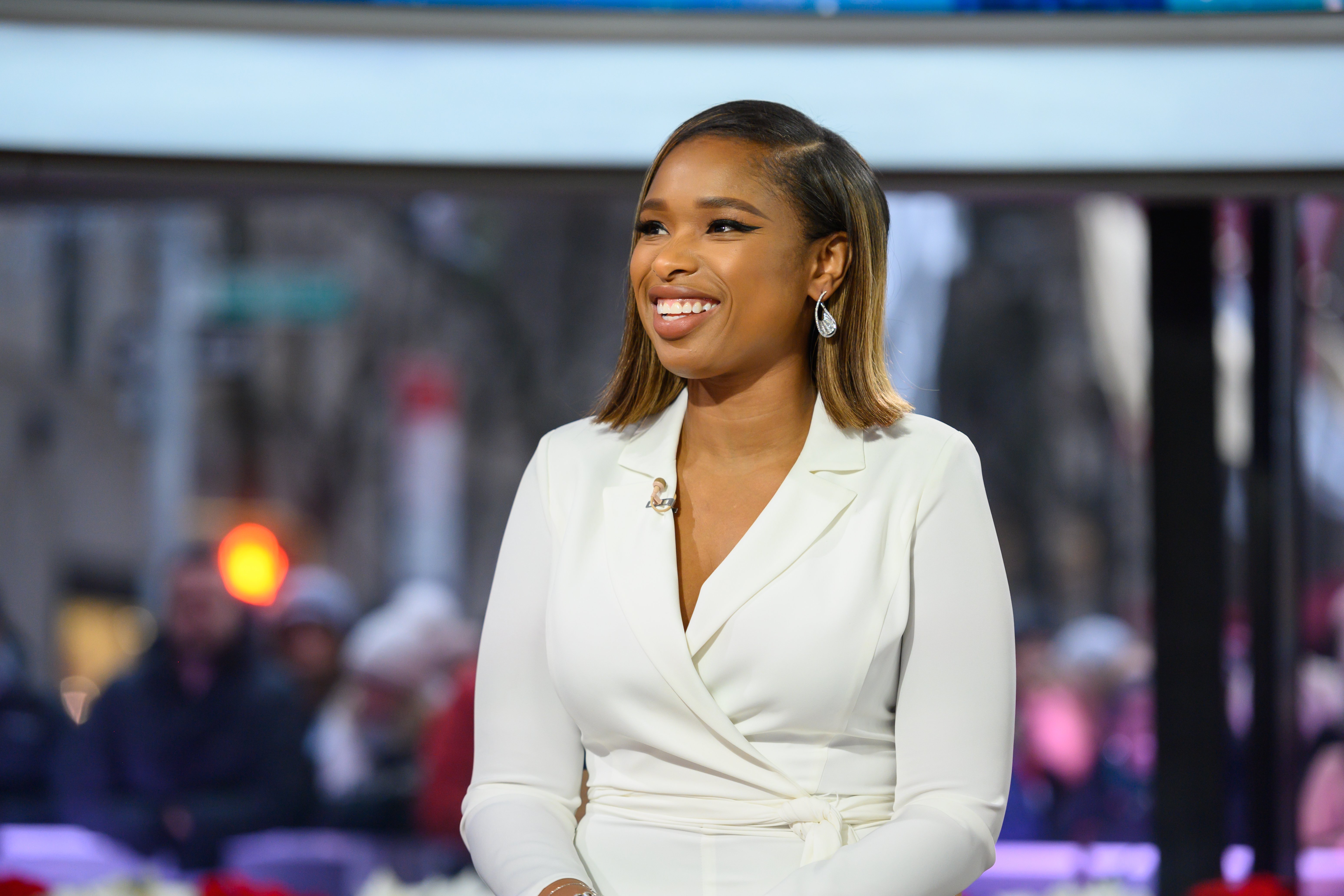 David Jr. is proud to be called Hudson's son and recently showed a thoughtful gesture towards her but seemed shy to share it in public. His famous mom decided to share the photo on Instagram and wrote in the caption:
"Awwhhh when your kid goes to the movies and see mommy poster !!!"
The touching picture showed her proud son drinking a cold beverage while surrounded by three other companions. In the middle is Hudson's poster for her upcoming film "Respect."
The highly-anticipated movie is based on the life of the late Queen of Soul Aretha Franklin, who passed away in 2018. Besides singing, she was an actress, a pianist, and a civil rights activist. 
Before the music legend passed away, Franklin personally requested Hudson to portray her in the film. There's no wonder why David Jr. was proud to pose beside his mother's movie poster. 
Hudson's picture amassed more than 10,000 likes, and thousands of fans left admiring remarks about her son's gesture. "His mom is literally a rockstar," an appreciative follower gushed. 
Some fans could not help but admire David for being a loving son and number one fan of Hudson. Another fan chimed in, describing the R&B singer as the most talented and kind-spirited mother.
While Hudson has been perceived as a big star in the industry, she considers being a mother to be her biggest role.
Along with admiring David's good deeds, some fans expressed interest in watching the film, to be released on August 13. "I'm so ready to see this," an excited follower commented. 
Having a personal connection with Franklin a few years back, Hudson excellently worked her way around the film. She recently shared her preparations for the highly-coveted role.
In an interview with InStyle, she shared her collaborations with legendary singers Carole King and Patti LaBelle. She added LaBelle taught her what it was like to be a Black woman and a superstar in the past.
She tapped Franklin's longtime friend Tom Jones as her vocal coach. "You don't want to come off as if you're mimicking somebody, especially somebody like Aretha," she said.
In addition to singing Franklin's timeless songs, Hudson has released an original song, "Here I Am (Singing My Way Home)," which is part of the movie soundtrack. She co-wrote the song with King. 
Music is not only what fans should anticipate; Franklin's fashion will spice up the film. Hudson said she had 83 costume changes and 83 wig changes based on the late singer's style. 
Vintage furs, a gold dress, and flowing kaftans were some of the distinctive looks Franklin had. The "Dream Girls" actress added the costumes were a huge part of story-telling.
While Hudson is perceived as a big star in the industry, she considers being a mother to be her biggest role. Even though it wasn't easy, becoming a mom to David Jr. was rewarding. 
She describes her son as an independent boy at such a young age. She welcomed David Jr. in 2009 with Otunga, her ex-fiancé and a former professional wrestler. 
The former couple was engaged for eight years before splitting in 2017. After their separation, they were involved in a legal battle regarding support and parenting for their son. 
In 2019, Otunga and Hudson reached an agreement, with the duo's closed-door negotiations remaining under the wraps to this day. They have signed a gag order prohibiting them from discussing their case with the media. 
However, it seems that the former pair are on good terms now. They both threw separate parties for their son's birthday last year, and they seemed to be comfortable with the co-parenting arrangement.