Mama June's Daughter Lauryn 'Pumpkin' Shannon Welcomes 2nd Baby & Reveals Cute Details about Kid – Fans Overjoyed
21-year-old reality star Lauryn "Pumpkin" Shannon is a parent to baby number two. She and her husband, Joshua Efird, are excited to share the good news with their fans in cuddly photos.
Reality star Lauryn "Pumpkin" Shannon and her husband of three years, Joshua Efird, announced the arrival of their baby on Shannon's Instagram. The two are already parents to daughter Ella Grace, 3.
Shannon said that she was admitted to the hospital during the night with heavy contractions. They welcomed their baby, Bentley Jameson Efird, at 7 pounds and 10 ounces.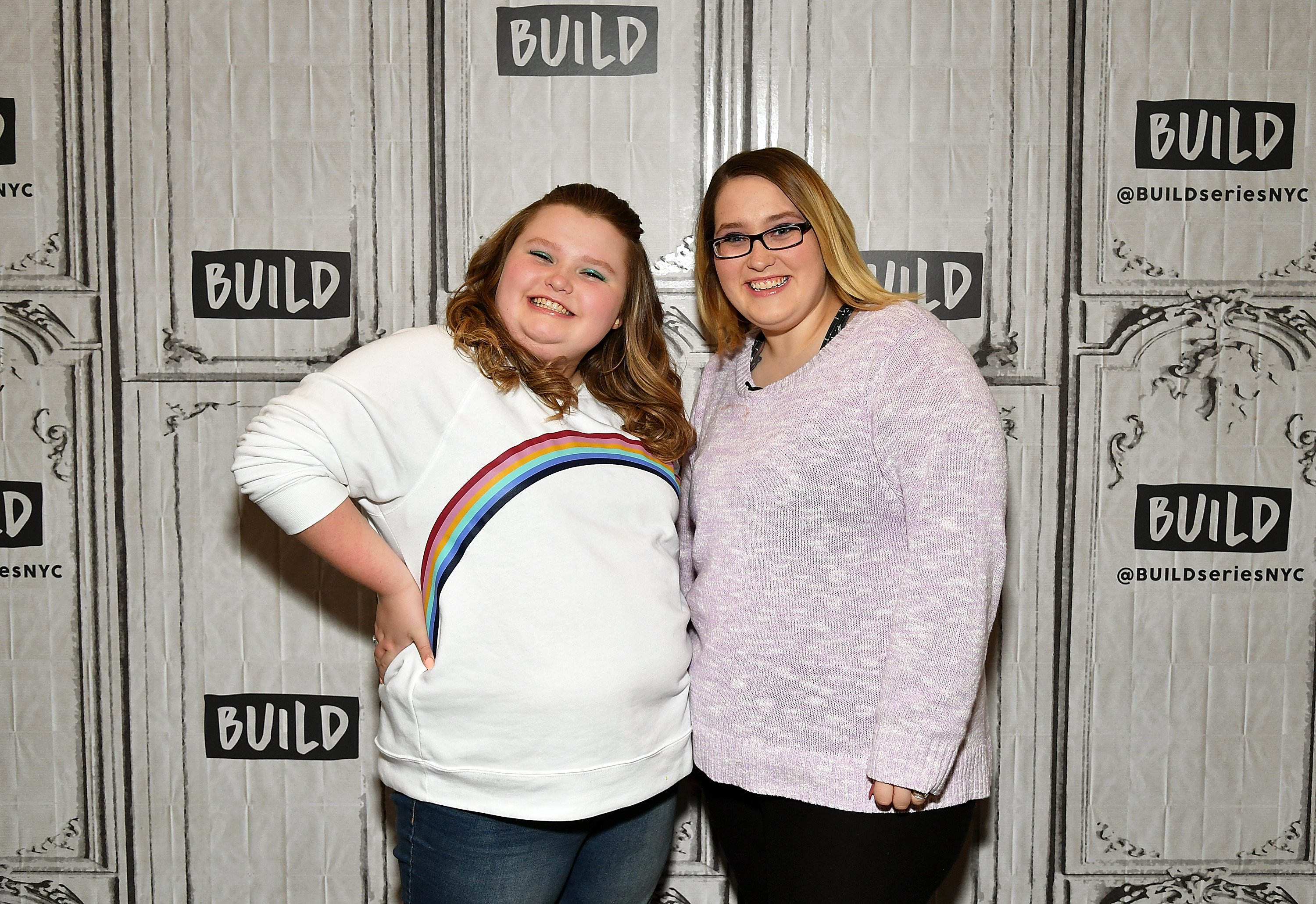 The photos showed the new baby wrapped up in a blanket held close to his mom's chest, while another showed the proud father looking his son in the eyes, with the newborn still wrapped in the hospital blanket.
Their fans on Instagram were excited about the news and went to the comment section to welcome the little boy and congratulate the new parents on the birth of their new baby.
Others gushed over the heartwarming photos noting the resemblance between father and son, while others filled the comments with love hearts. One comment read: 
"He looks like his daddy...Congratulations to you and your family!"

Others could not wait to see the bond that new baby Bentley creates with his older sister, Ella, who fans had seen grow right before their eyes as she made appearances on the family's reality shows. 
Just as they've done with the birth of their baby boy, the new parents also posted numerous photos when Ella was born. She'd arrived at 5:00 am and weighed 7 pounds and 14 ounces, just slightly heavier than her brother.

One of the photos featured baby Ella held in front of a whiteboard with a welcoming message written on it. The fans have gotten to see the little girl grow over the years and have now experienced the welcoming of her baby brother.
She admits to having chosen the wrong path but is proud of herself for turning her life around and getting clean. 

The Shannon family became famous from the reality show " Here Comes Honey Boo Boo," a spin-off of the much-famed show "Toddlers and Tiaras."
The family matriarch, Mama June, who had been dealing with weight problems for years, documented her weight loss journey in the show "Mama June: From Not to Hot" and lost up to 300 pounds through a weight loss surgery.
She was able to go from size 18 to size 4, but these newfound body goals came with an array of challenges when Mama June spiraled into gambling and drugs. In 2019, the reality star was arrested for possession of cocaine.
Mama June made a shocking revelation that at the peak of her addiction, she and her boyfriend, Geno Doak, had spent close to $1 million on crack cocaine. In an interview with E News in March, Mama June says:
"I'm just constantly trying to make amends. Right now, I have to worry about my recovery."
These legal problems have seen the 41-year-old lose touch with her relationship with her daughters, and for a long time, she and Chickadee have not seen eye to eye.
Mama June is, however, making amends, and in June, the mother of 4 was finally able to reunite with her four daughters, Alana Thompson,15, Lauryn Efrid, 21, Jessica Shannon, 24, and Anna Cardwell, 26.
The mother and daughters are repairing their broken relationship after six years of not reuniting with her girls. And for Mothers Day, Shannon thanked her mom for everything she has done for them.
She says that despite the curveball life has thrown them, she was still their mother, and she was glad that Mama June was finally fighting off her addiction and thanked her for being a wonderful grandma to her babies.
Mama June is now almost 17 months sober and is keen to keep her sobriety journey going. She admits to having chosen the wrong path but is proud of herself for turning her life around and getting clean.