Doctors Cannot Understand Why Girl Hates Child She Had Just Given Birth To – Story of the Day
After the young girl was brought her newborn baby, she said she did not want to see her and wanted to give her up. The midwife realized that she was the only one who could save the little baby.
"This can't be happening," Adrienne said to herself, looking at the pregnancy test in her hand. She could not be pregnant. She was barely 17 years old and had no way to raise a baby right now.
Abortion was the first option on her mind, but when her parents discovered her situation, they forbade her from doing it. Adrienne's mother said she would have to carry the baby and raise it, as it was her responsibility.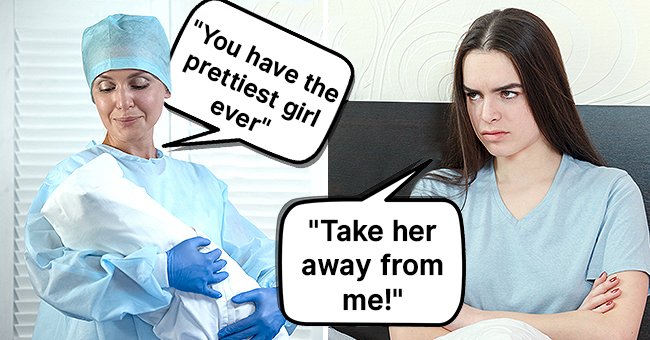 She couldn't do it. Adrienne ran away from home and couch-surfed with friends until she went into labor. At the hospital, she delivered a healthy baby girl and was attended by a lovely nurse named Georgina.
"Here's your little girl. Would you like to hold her?" the nurse asked.
"No. It's not necessary. I'm tired," Adrienne said and closed her eyes.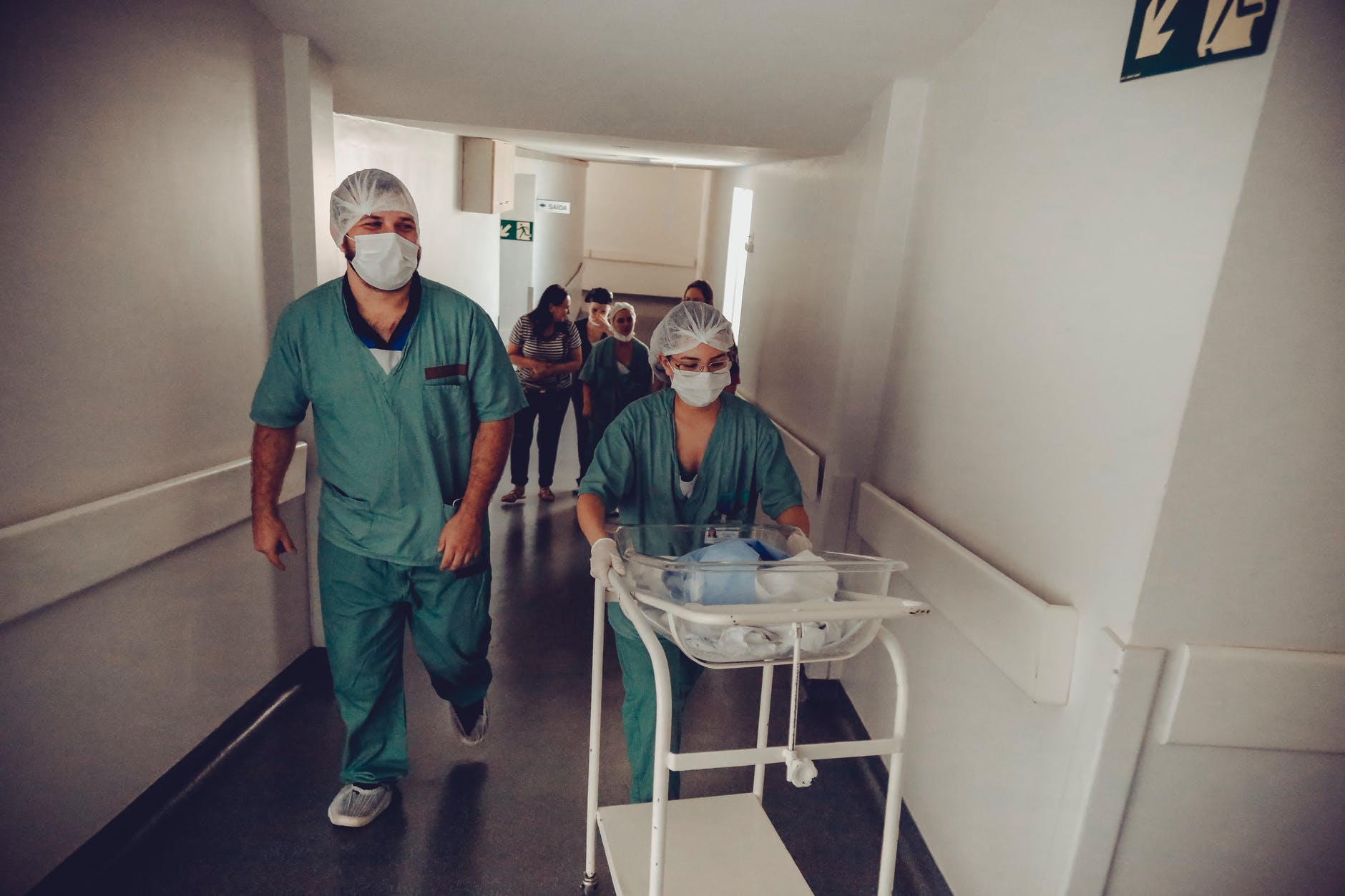 "Ok, I'll take her away to clean her up, and we'll try breastfeeding in a few hours," Georgina added. The nurse was a bit confused. She knew Adrienne was young, but people could never resist the smell of a newborn baby. And this girl was lovely.
A few hours later, Georgina brought the baby back to Adrienne's room. "Ok, mommy. We're here to breastfeed. Have you thought about her name yet?" the nurse asked.
"No. And I don't want to breastfeed. My religion doesn't allow it," Adrienne lied.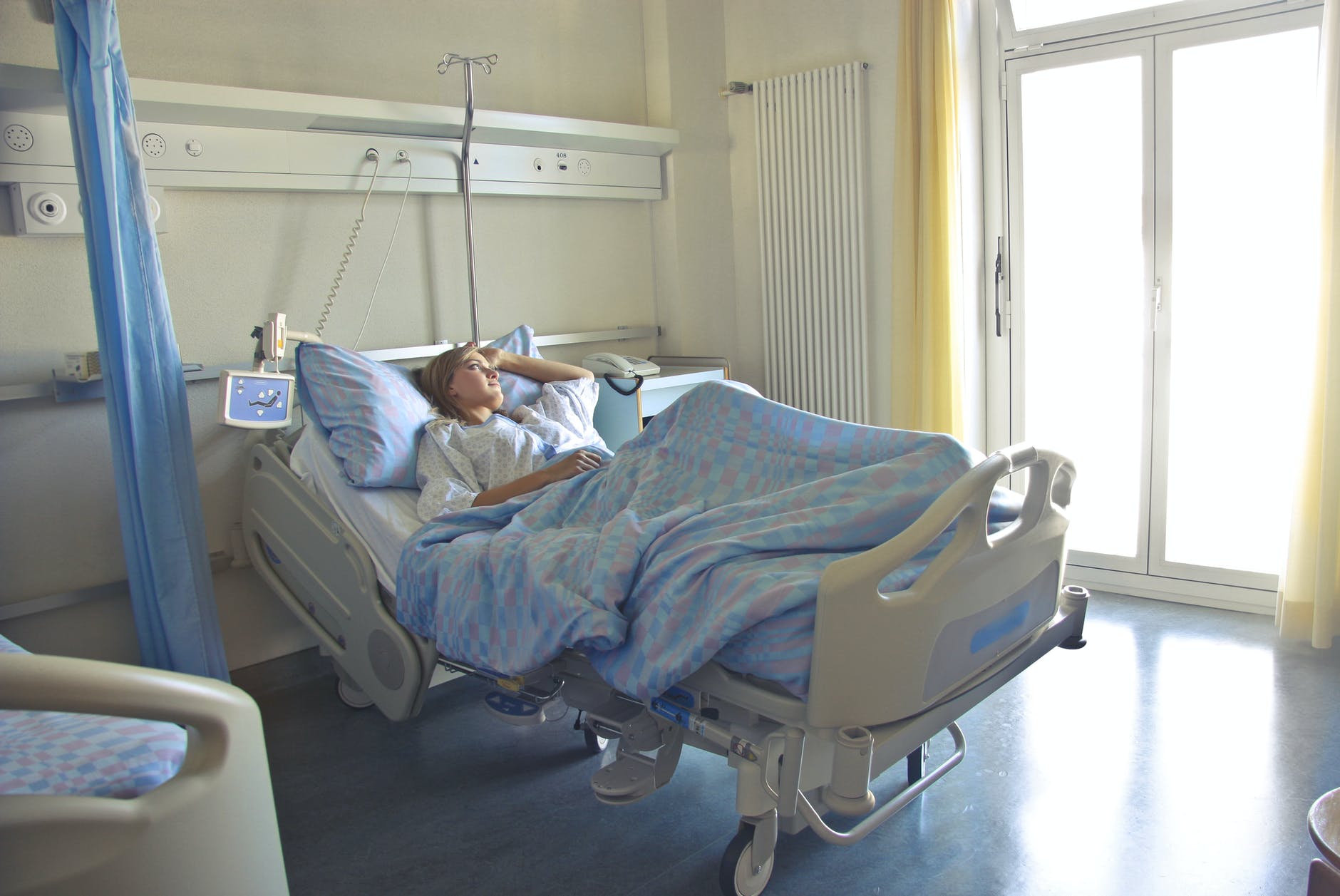 "Ok," Georgina said, confused. "How about we call your parents? They'll be delighted with their new granddaughter."
"I don't have any family left. It's just me," Adrienne lied again, but this time, she couldn't contain her emotions. The hormones and the exhaustion of childbirth had taken a toll on her.
Georgina understood perfectly. Adrienne wasn't the first young mother she had worked with, and it would take some time before she was fully comfortable. But this teenager seemed all alone in the world. She had to help her.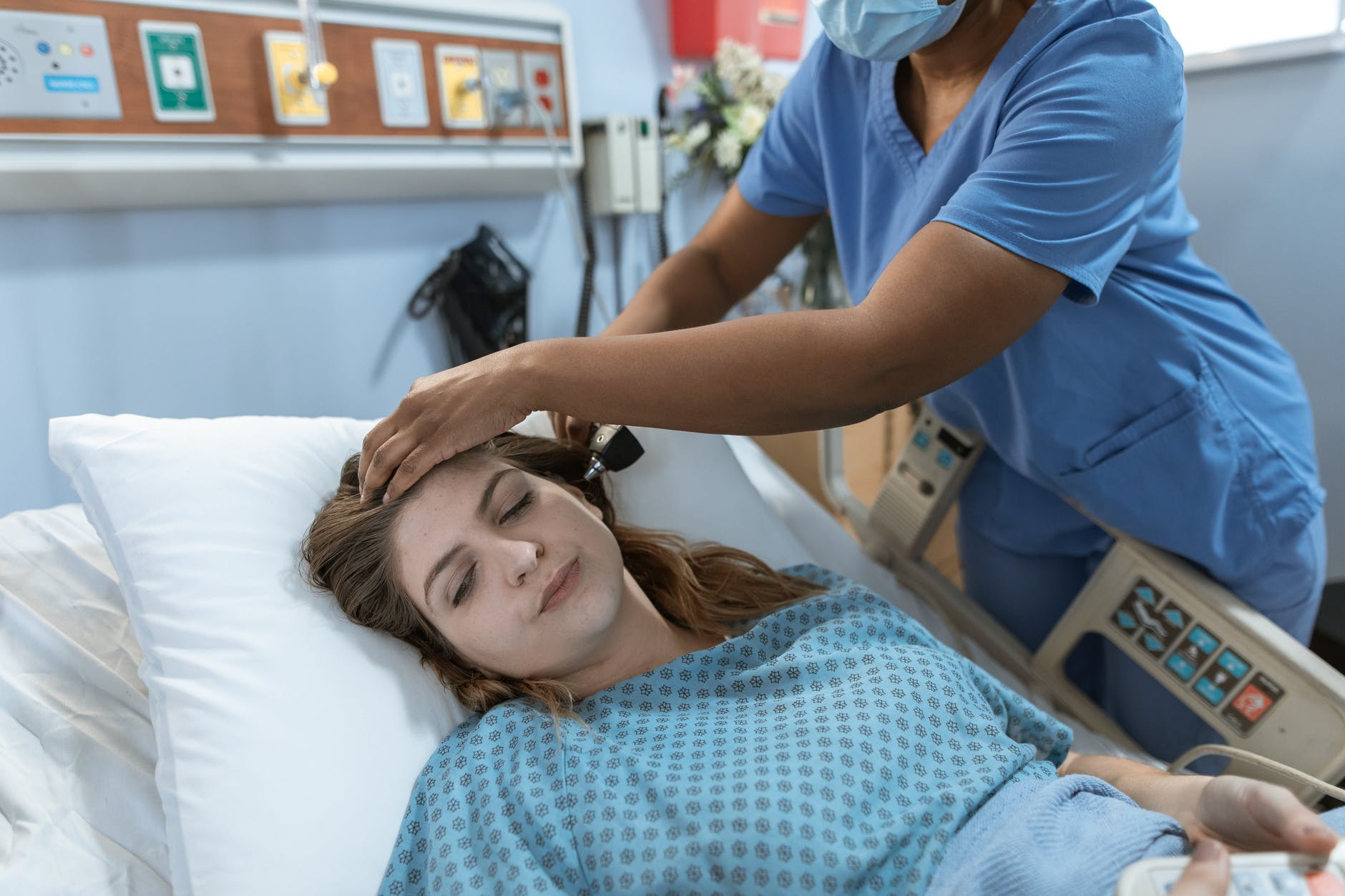 "Listen, honey. I don't mean to intrude. But I have tons of information on resources for new and young mothers. You're not alone in this. I can help you. I know you're still a teenager, but this is not the end of the world," Georgina said helpfully.
"I don't need any of that. I just need some time. Please, take that crying baby away from me," Adrienne said.
Georgina frowned. That was not the reaction she expected, but Adrienne still needed to recover. She took the baby away to the newborn area and continued her shift. A few hours later, one of her colleagues, a nurse named Alexa, asked where the teen mom went.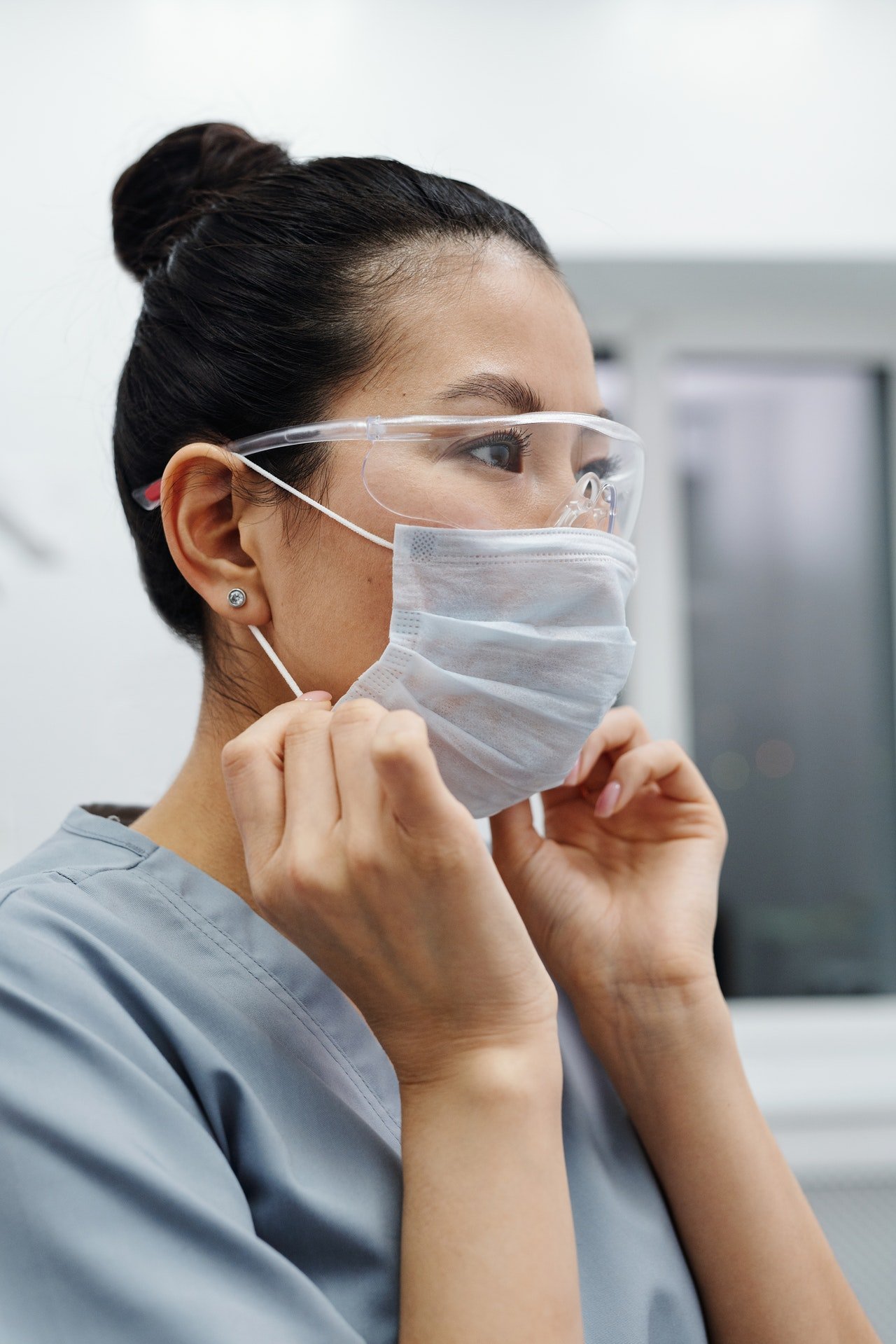 "What do you mean? She's in her room. It's sad. She has not bonded with her baby and refused to breastfeed. But we'll work on it," Georgina answered.
"No, Georgie. She's gone," Alexa said. "She's not in her room. It has already been cleaned up, and look, here are her discharge forms."
"What?! What about her baby? The little girl is still in the newborn wing. She abandoned the baby?" Georgina exclaimed.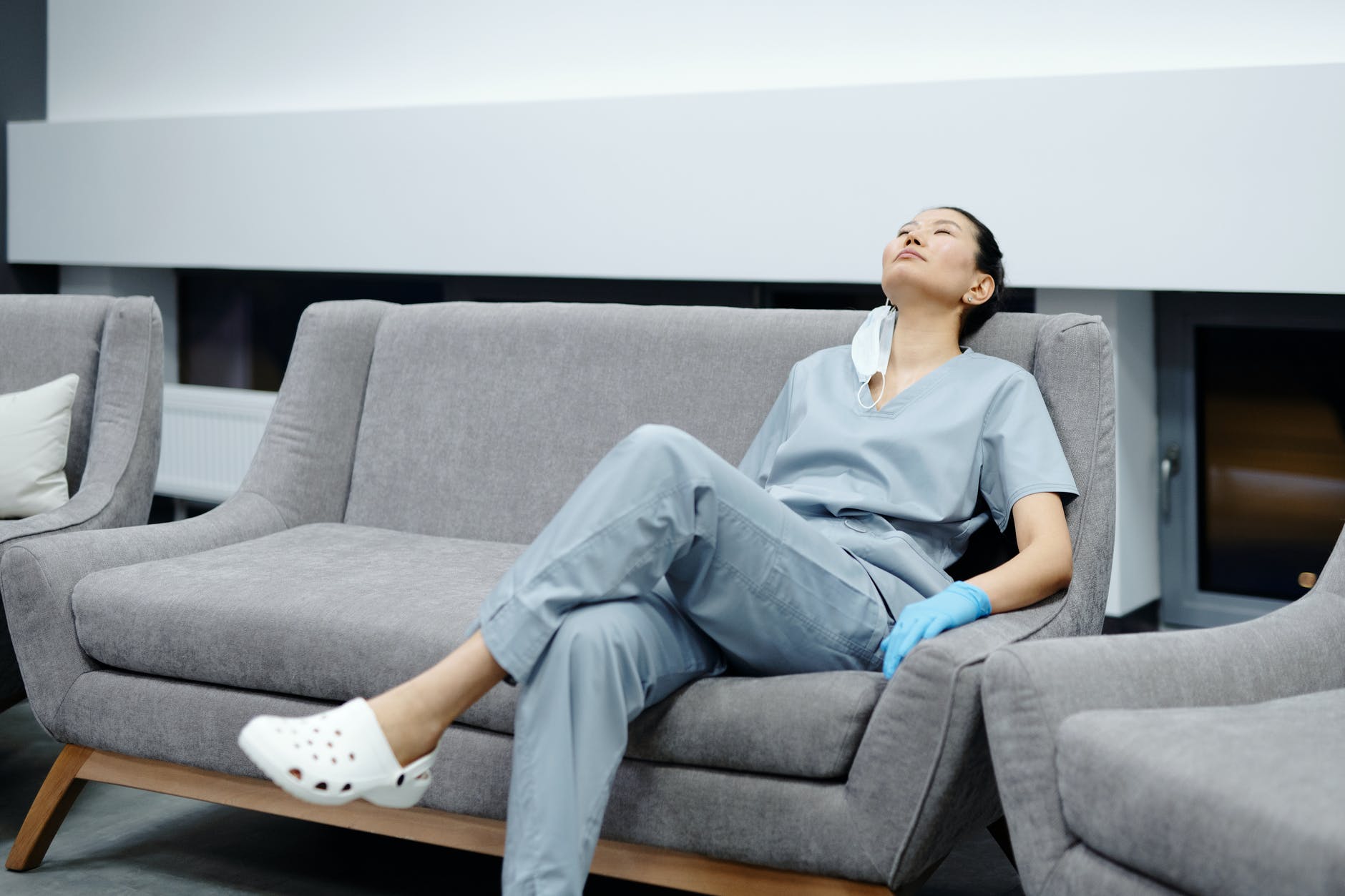 "Oh, girl. It's not the first time a teen mom does that, and it won't be the last. Let's call Social Services and see what they can do," her co-worker comforted her.
"But the baby will go to an orphanage, right? Poor thing. She's so beautiful. She doesn't deserve that," Georgina said, sad-stricken by the whole thing.
"None of them deserve it. It's awful," Alexa finished. When the Social Services lady came in, Georgina asked if she could foster the baby. It was unusual for nurses to do that, but the lady agreed to a temporary placement until a more permanent solution came up.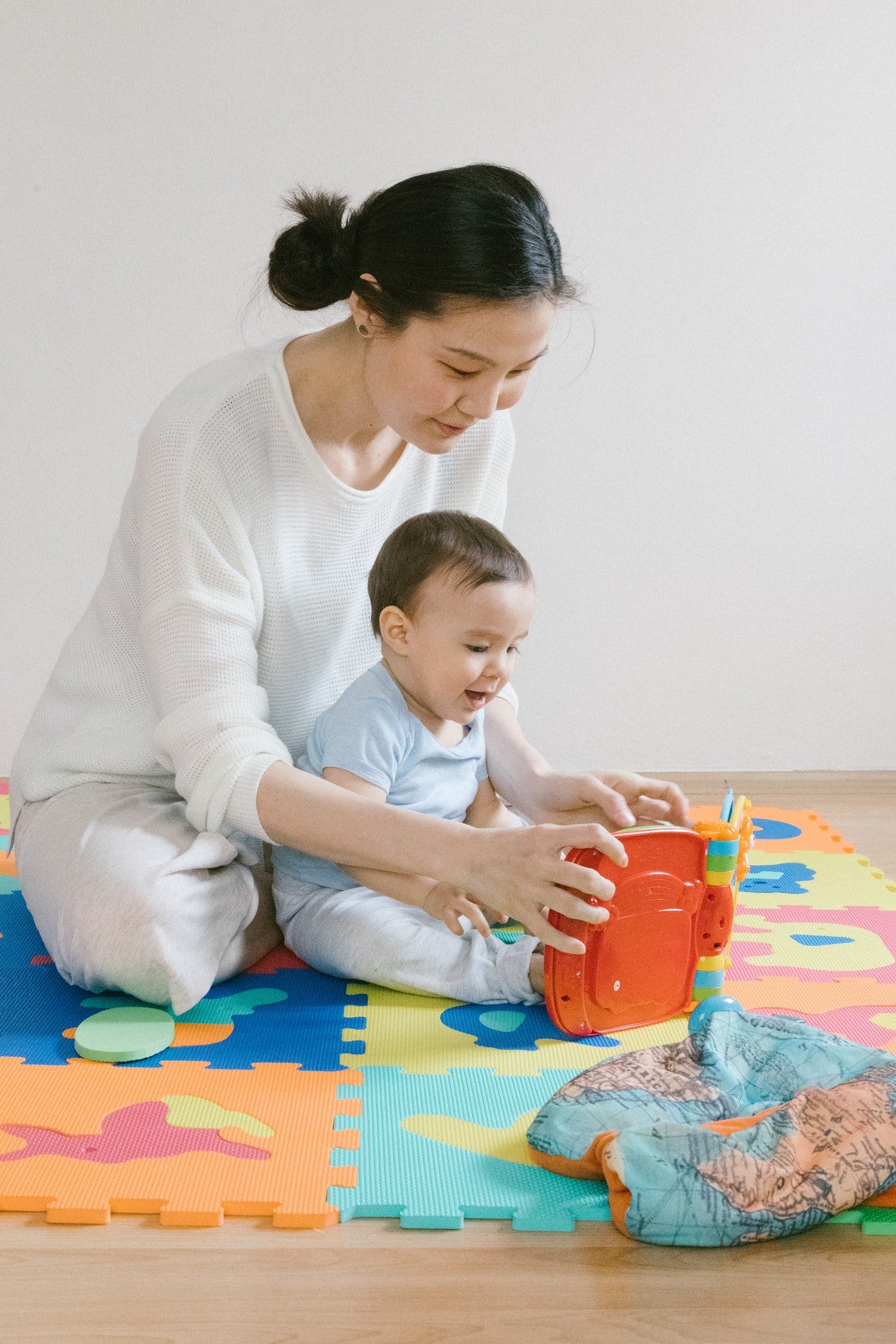 Georgina named the baby Stella and took her home. Eventually, she became the baby's official foster parent. The nurse cared for that baby as no one else would. Stella was her child, no matter what anyone said.
Years later, Georgina adopted Stella legally, and they lived blissfully for many years. But one day, when Stella was 18 years old, Adrienne showed up on her doorstep.
"Hello, I don't know if you remember me, but I gave birth at the hospital you worked at years ago," Adrienne said.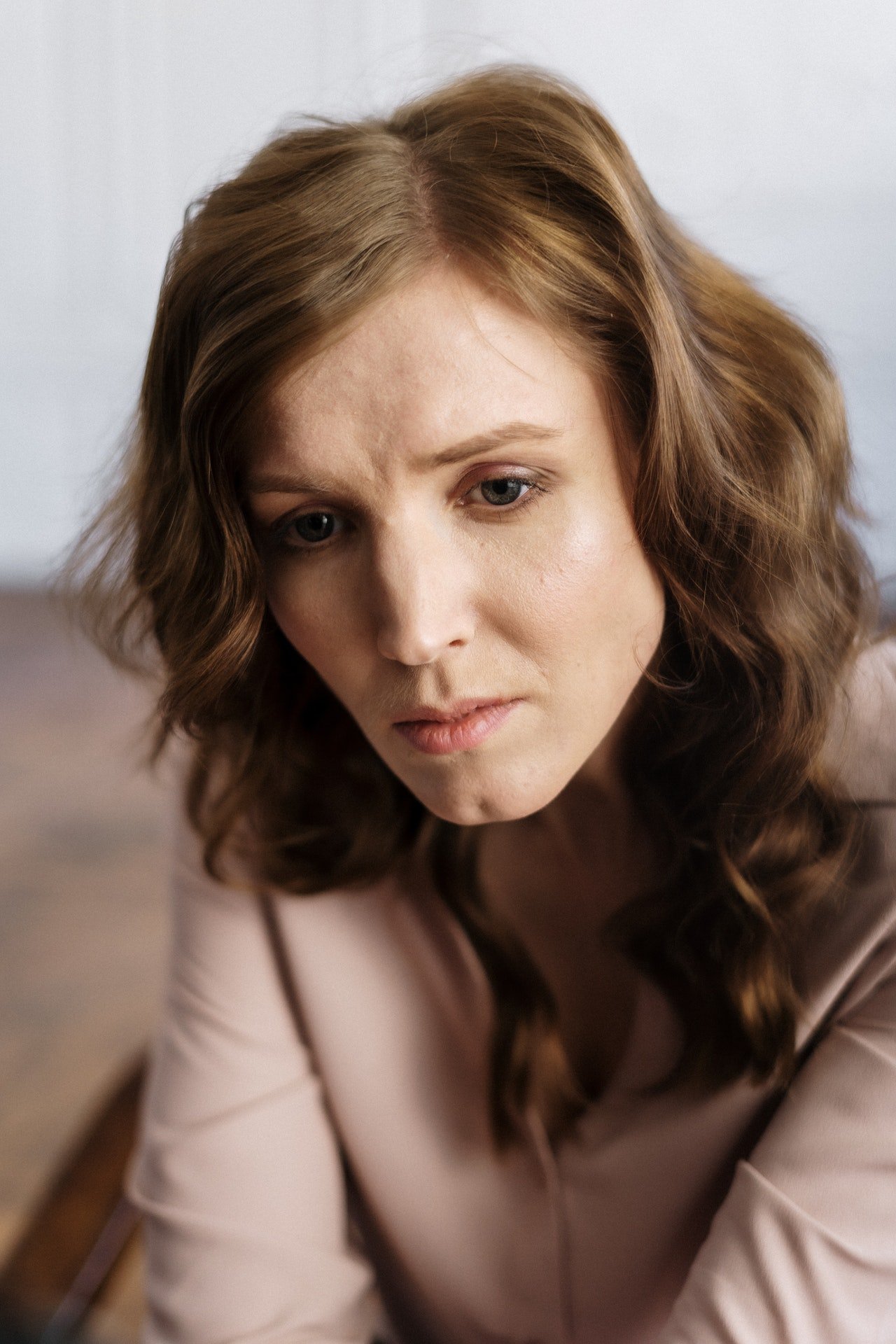 "How could I forget you. You ran away and left your baby there alone," Georgina said, frowning at the woman.
"I'm sorry about that. I was young, scared, and stupid. But I found out you adopted the baby. I wanted to thank you and hoped that you would let me meet her," Adrienne explained.
"I'm sorry. MY child died a few years after the adoption. You can't meet her, but she was the most wonderful daughter ever. Goodbye," Georgina said and closed the door. She had lied but couldn't risk this woman coming in and ruining their lives now.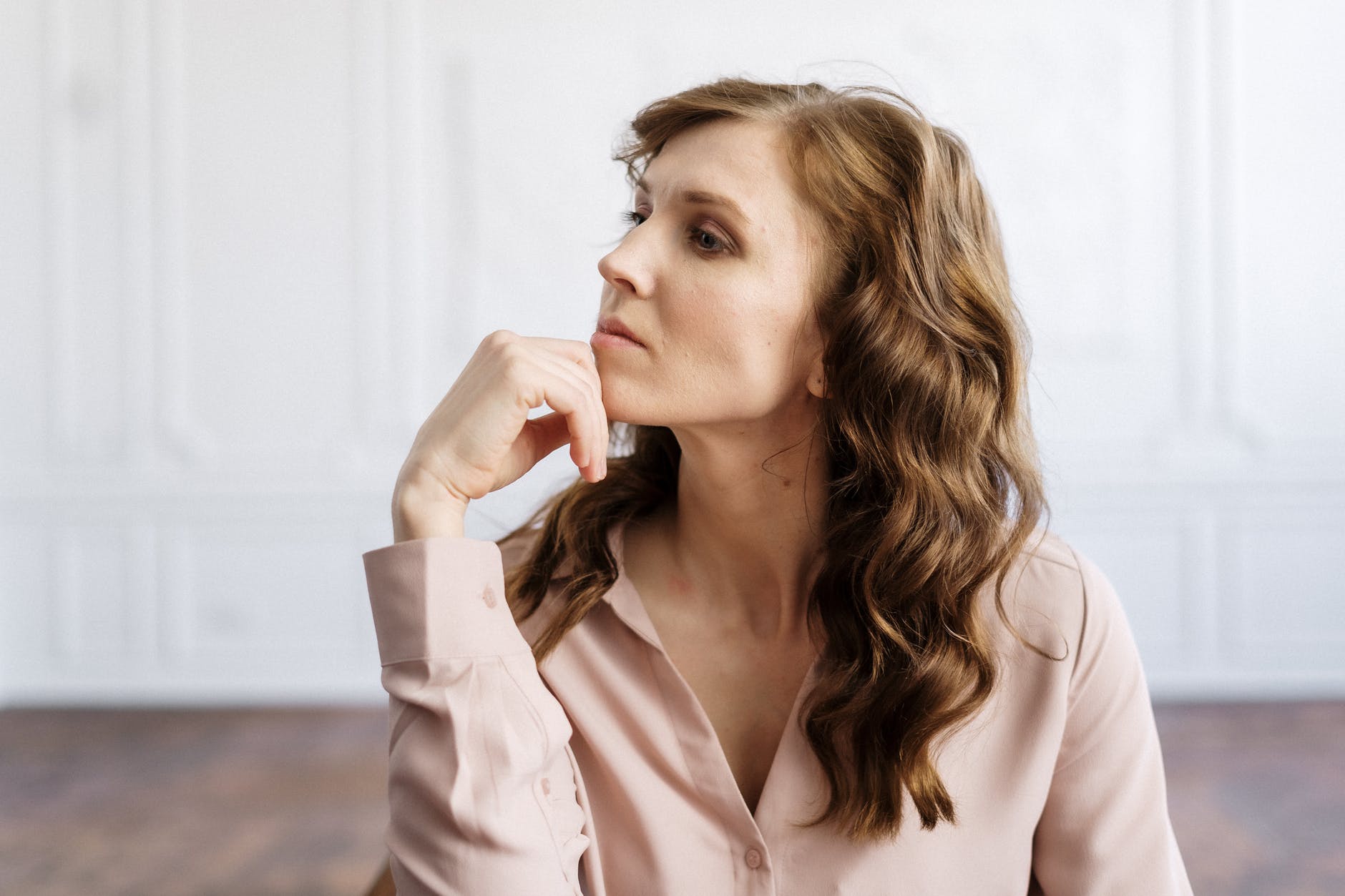 Stella knew she was adopted and had expressed interest in meeting her birth mother at some point. But this was just too much for Georgina. She raised that baby, and no one else would claim to be her mother.
But the next day, Adrienne returned, and Stella had opened the door before Georgina could stop her. "Hello, who are you?" Stella said to the woman at the door.
Adrienne explained her story and told Stella that Georgina had lied about her the previous day. "Mother, why would you lie about me like that?" Stella exclaimed, shocked that her mother would do that.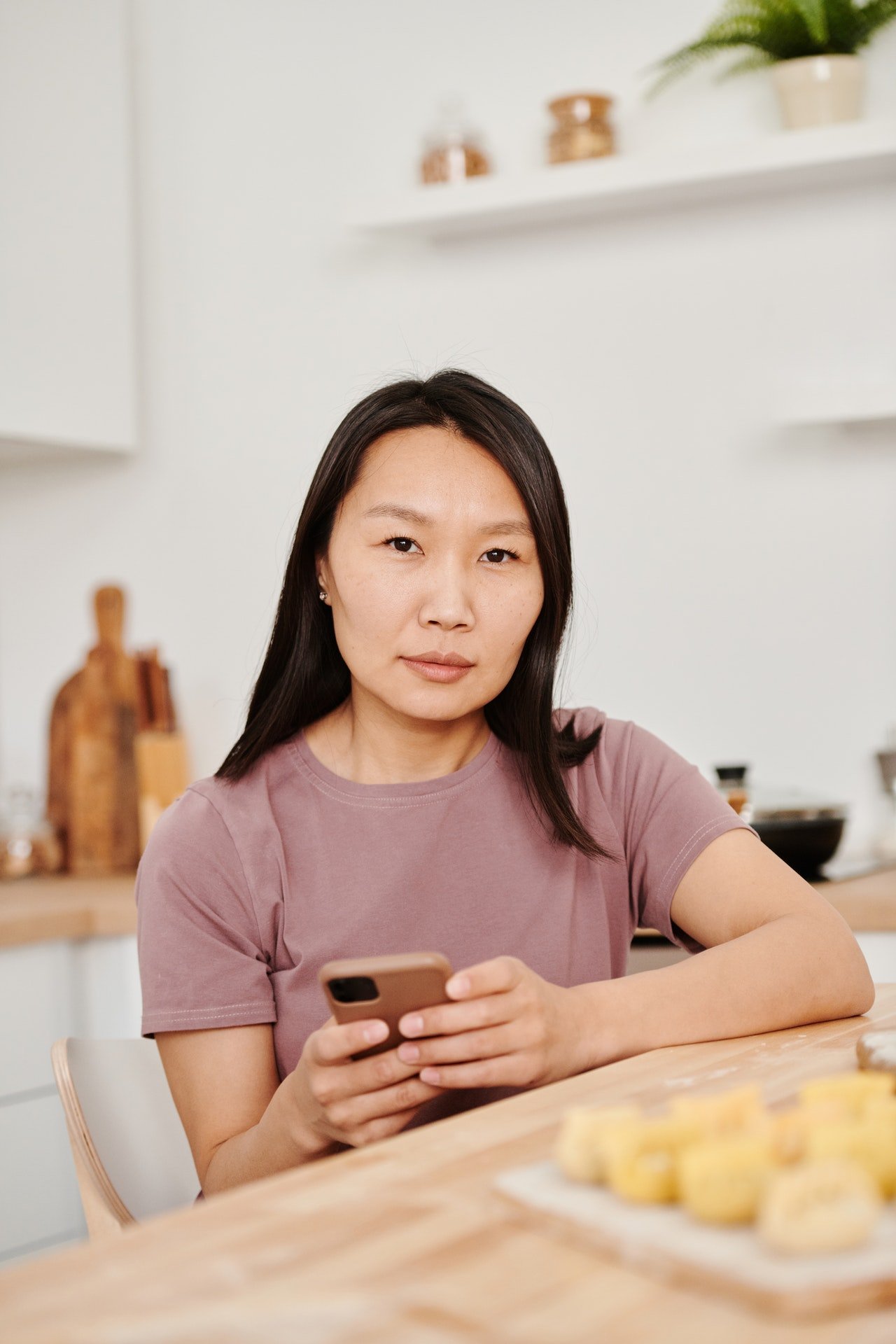 "I'm sorry, honey. I panicked because her visit was so unexpected," Georgina tried to explain.
"I would like to invite you for coffee and explain my side. Is that ok?" Adrienne asked Stella, who agreed, and they left together. Georgina fretted for hours while they were away. But Stella walked through their door that evening.
"What happened, baby?" Georgina asked her daughter. "I know I was wrong to say that. But I just panicked about her. She just showed up."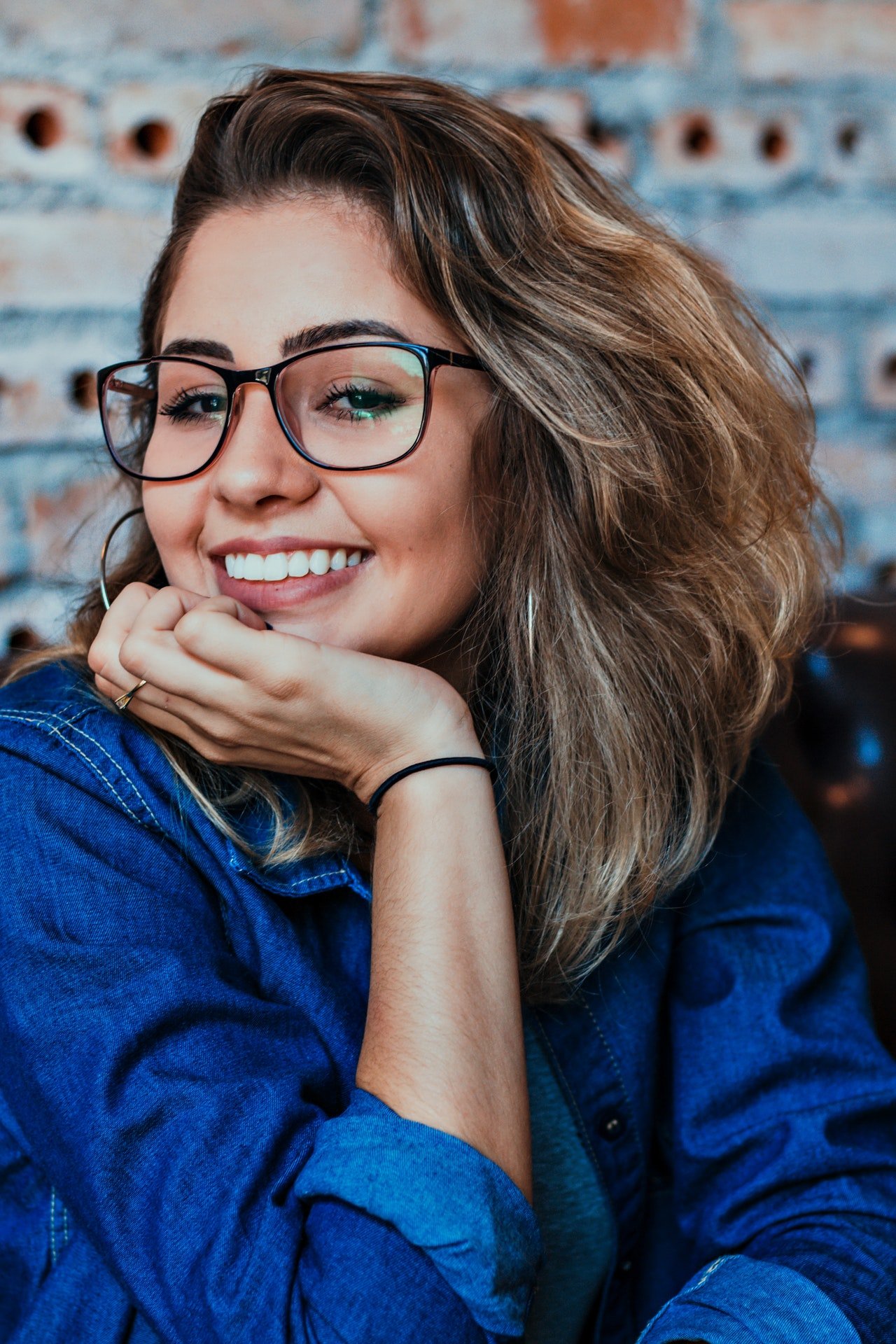 "Mom, calm down. I know why you lied. But I only wanted to meet my birth mom and understand what happened a little better," Stella assured her.
"Did you get the answers you wanted?" Georgina continued.
"In a way. But she asked me to have a relationship with her, and I said no. You're my only mother, and that's never going to change," Stella replied. Georgina half-laughed, half-cried at her daughter's response. They hugged for a long while, and Adrienne never appeared in their lives again.
What can we learn from this story?
1. Sometimes, there are no second chances. You might regret certain choices in life just like Adrienne did and might not get a chance to make it right.
2. Your parents are the ones who raise you, not those who birthed you. Stella knew that Georgina was her mom; she just wanted answers.
Share this story with your friends. It might brighten their day and inspire good deeds.
If you enjoyed this story, you might like this one about a man who brought his pregnant sister to live with him and his wife.
This account is inspired by our reader's story but written by a professional writer. All names have been changed to protect identities and ensure privacy. Share your story with us; maybe it will change someone's life. If you would like to share your story, please send it to info@amomama.com.