'The Haves & The Have Nots' Angela Robinson, Her Husband & Son Pose In Matching Outfits in Rare Photo
Hollywood star Angela Robinson has always admired being a mom. Following years of fertility struggles, the actress and her husband adopted their son, with whom they are having many adventures.
Over the years, fans who followed movie actress Angela Robinson know that she is nothing close to the hateful character she portrayed in "The Haves and The Have Nots," which made her a fan favorite.
In reality, the 56-year-old is a sweet mom who loves to create magical moments with her family. Recently, the proud mom shared a lovely snap that showed how cute and bonded her little family is.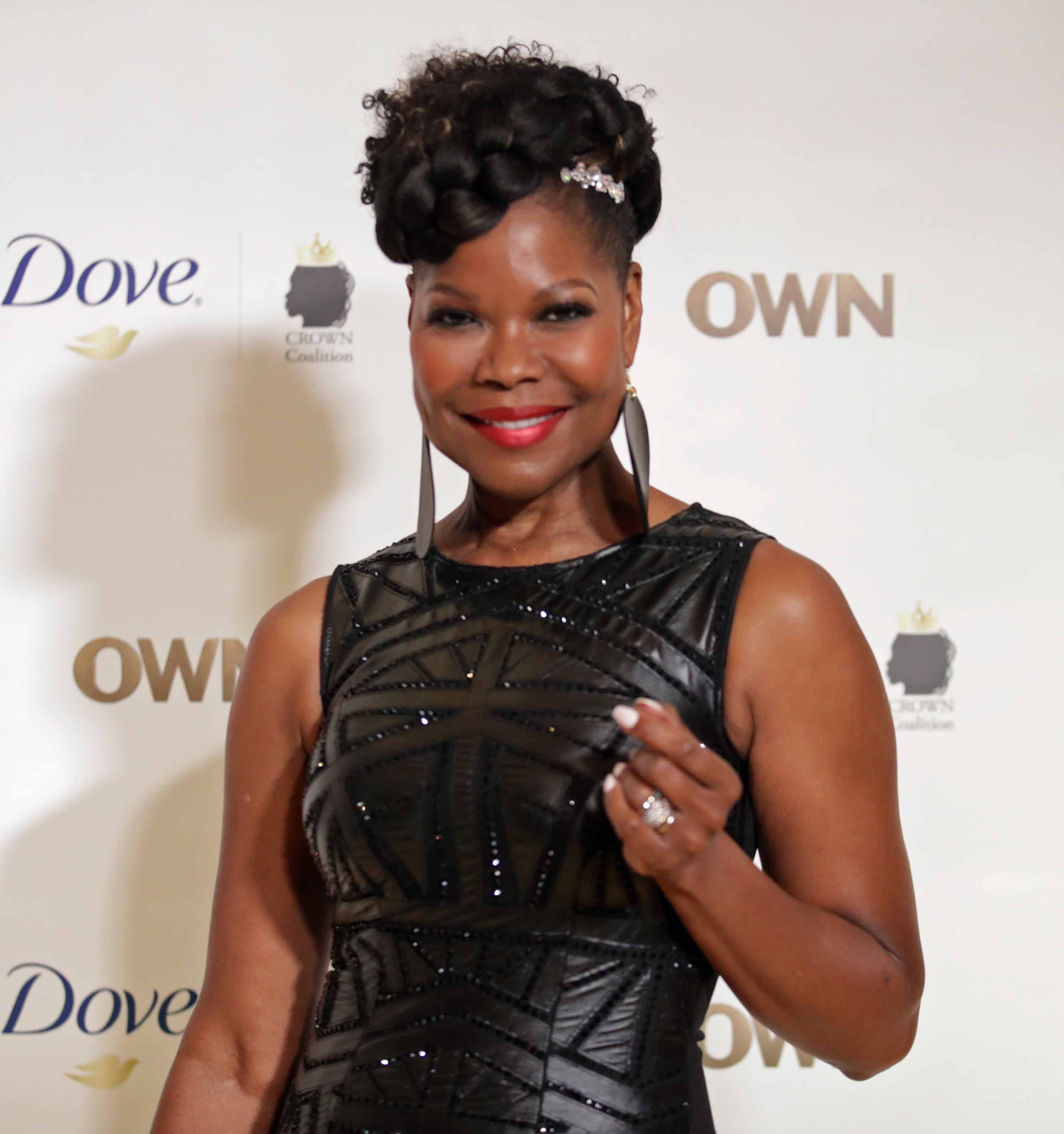 SWEET INSTAGRAM PICTURE
Although she loved the feeling of playing villainess Veronica Harrington, Angela enjoys being a mom to her son, Robinson Scott, who she welcomed through adoption.
Motherhood had always been her dream, but a series of fertility issues kept her from it until a few years ago when she took the bold step of adopting her son alongside her long-term husband, Scott Whitehurst.
Now that she has become a mom, the stunning actress is busy building sweet family moments with her son and her husband, and recently, she gave fans a glimpse of what one of those adventures looked like.
Angela shared a sweet photo of a family trip to Disneyland, with each member of the little family looking stunning in matching outfits. Their adorable outfits showed that the day was a special one for the family of three.
In the post's caption, Angela revealed that the family made a trip to Disneyland, which according to the actress, was Robinson's first time at the iconic park. For her, it was her 21st visit to the famous ground.
LOOKING UNITED
The family looked casual yet united for their little trip. Angela rocked a pair of jeans trousers and looked even younger with a face cap and large earrings. With her hands to her waist and purse strapped over her shoulders, the 56-year-old looked ready for her mom duties.
Angela's husband also wore a similar shirt to his wife but with brown shorts. He smiled and looked calmly at the camera as he held their bundle of joy by the hand while they took the picture.
The couple's son looked like he had a bit too much fun for the day. He was dressed sweetly in black shorts and a red top and posed in between his parents. The moment looked magical!
FANS REACT
An excited Angela wrote on the post, " Thank you Walt Disney World! From Robbie's 1st visit to my possibly 21st…it was as magical as ever." Shortly after the post was shared, her fans made the actress smile with their sweet comments.
One of Angela's fans expressed her love for the actress's family, noting that they looked cute together, while another fan sweetly remarked that she was glad to see the family have such a good time.
BECOMING A MOM
Angela and her longtime hubby walked down the aisle in 1996 with many dreams and promises of having a closely-knit home. Two years after their union, the couple decided to start a family but were shocked by the struggles that followed.
In an interview, Angela spoke about her infertility struggles, noting that she unsuccessfully tried to conceive a baby for more than 20 years. The actress noted that adoption was not an option for them since they saw it as a consolation prize.
Finally, the couple decided to adopt a child but were surprisingly told by an agency they were too old to adopt. So Angela and her husband thought they would stay childless until they heard about a friend, who at their age adopted a baby.
The couple's hope was restored, and they decided to try it out. So the actress and Scott tried it out, and luckily for them, they got the best news of their life. The couple was excited to be given their new bundle of joy, which sparked their lives.
Since welcoming their son, Angela has brought out her A-game in being a doting mother while paying attention to her career. According to the movie star, having Robinson was worth the wait.