People Start Riding on Sea Turtle While She Attempts to Lay Her Eggs on the Beach
Beachgoers in Garden City Pier harassed a turtle and even tried to sit on her as she tried to lay her eggs on the beach for the second time.
Giant sea turtles are a rare sight to see onshore, which makes onlookers joyful when they get to witness one. However, some people tend to forget that such sea creatures are easily terrified wild animals.
Recently, the Horry County Police Department received a report at nearly 11 in the evening about beachgoers harassing and riding a turtle in Garden City pier.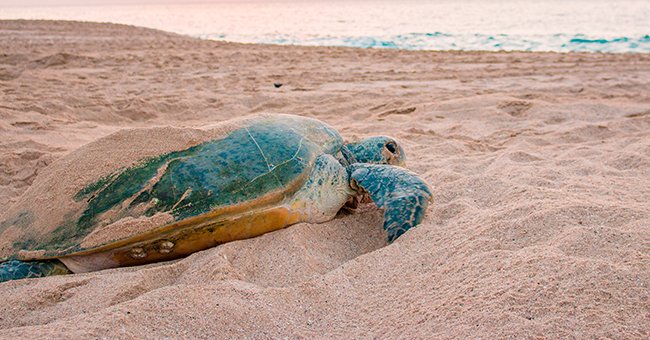 Myrtle Beach State Park ranger Ann Wilson revealed that the turtle tried to lay eggs at the park the night before but left due to a similar situation. The sea animal reportedly dug her chamber and attracted several beachgoers.
Many tried to take photos and got too close, scaring the turtle away. The animal later tried to nest in Garden City, where people did the same and even sat on her. Wilson added:
"People are so excited about sea turtles that they forget that they are dealing with a wild animal who is terrified of them [...] It is not proper behavior for anybody."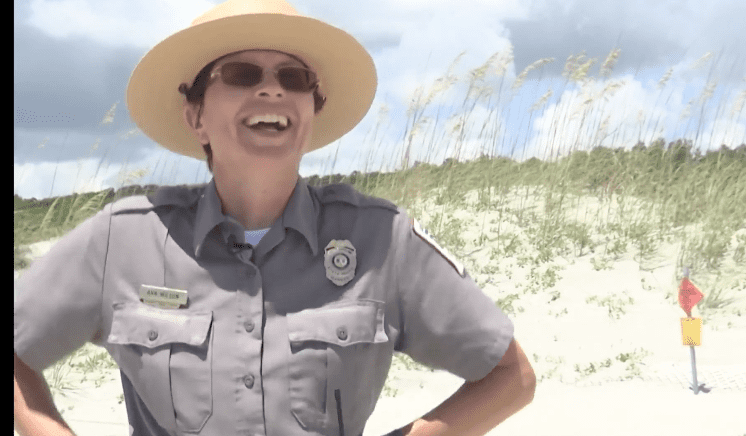 The park ranger also shared that there are right ways to appreciate turtles, which is by keeping a distance, keeping quiet, and not using the camera's flash to take photos.
"These are threatened and endangered species," Wilson added as she spoke about the turtles. "Green sea turtles are protected under state and federal laws."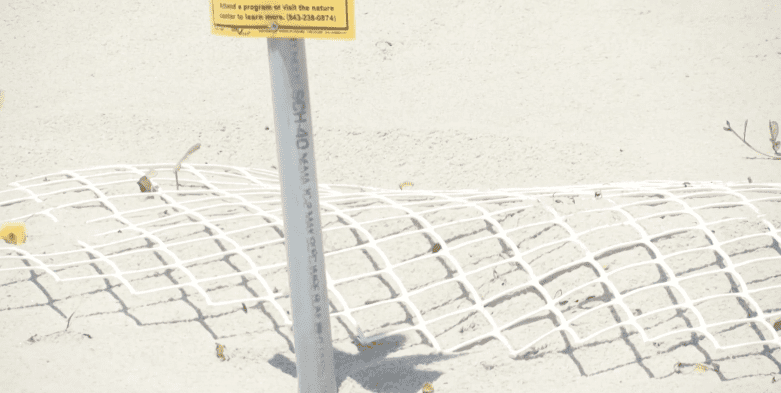 Texas volunteers came together to rescue thousands of struggling sea turtles amidst the freezing winter storm that plagued the city.
The Marine Turtle Protection Act and the Federal Endangered Species Act of 1973 protect all marine sea turtles, their nests, and eggs. Regardless of intent, negligence of the law is not an excuse.
Luckily, the turtle was not hurt and safely laid 77 eggs on the shore, making her the first Green Sea Turtle to do so this season. Currently, there are 17 loggerhead sea turtle nests in the state park.
Beachgoers have been accused of harassing and riding an endangered sea turtle attempting to lay eggs in South Carolina https://t.co/hGmNY8zcrV pic.twitter.com/xEuH06TV22

— CBS News (@CBSNews) July 19, 2021
Earlier this year, several Texas volunteers came together to rescue thousands of struggling sea turtles amidst the freezing winter storm that plagued the city.
Over 4,000 sea turtles were reportedly rescued and relocated in shelters, including a South Padre Island facility, by the Sea Turtle Inc. The beautiful sea creatures allegedly experience hypothermia or turn cold-stunned at freezing temperatures.
During such circumstances, they can no longer move, eat, or stay above water due to extremely low body temperatures. Several photos of the rescue have since been posted and reshared on social media.