Prince Harry Puts Queen in 'Difficult Position' with Lilibet's Christening, Expert Claims
Angela Levin has weighed in on Prince Harry's possible decision to hold his daughter, Lilibet's christening at Windsor. There are some concerns that this might be awkward for the Queen.
Royal biographer and expert Angela Levin has shared her opinion concerning Harry's recent actions. According to her, the Prince's possible choice to christen his daughter, Lilibet at St. George in Windsor, would put the Queen in a tight spot.
Levin voiced her frustration on Prince Harry and Meghan Markle's choice of waiting for the right time to christen their daughter. The royal expert believes that the right time meant when the Queen could attend.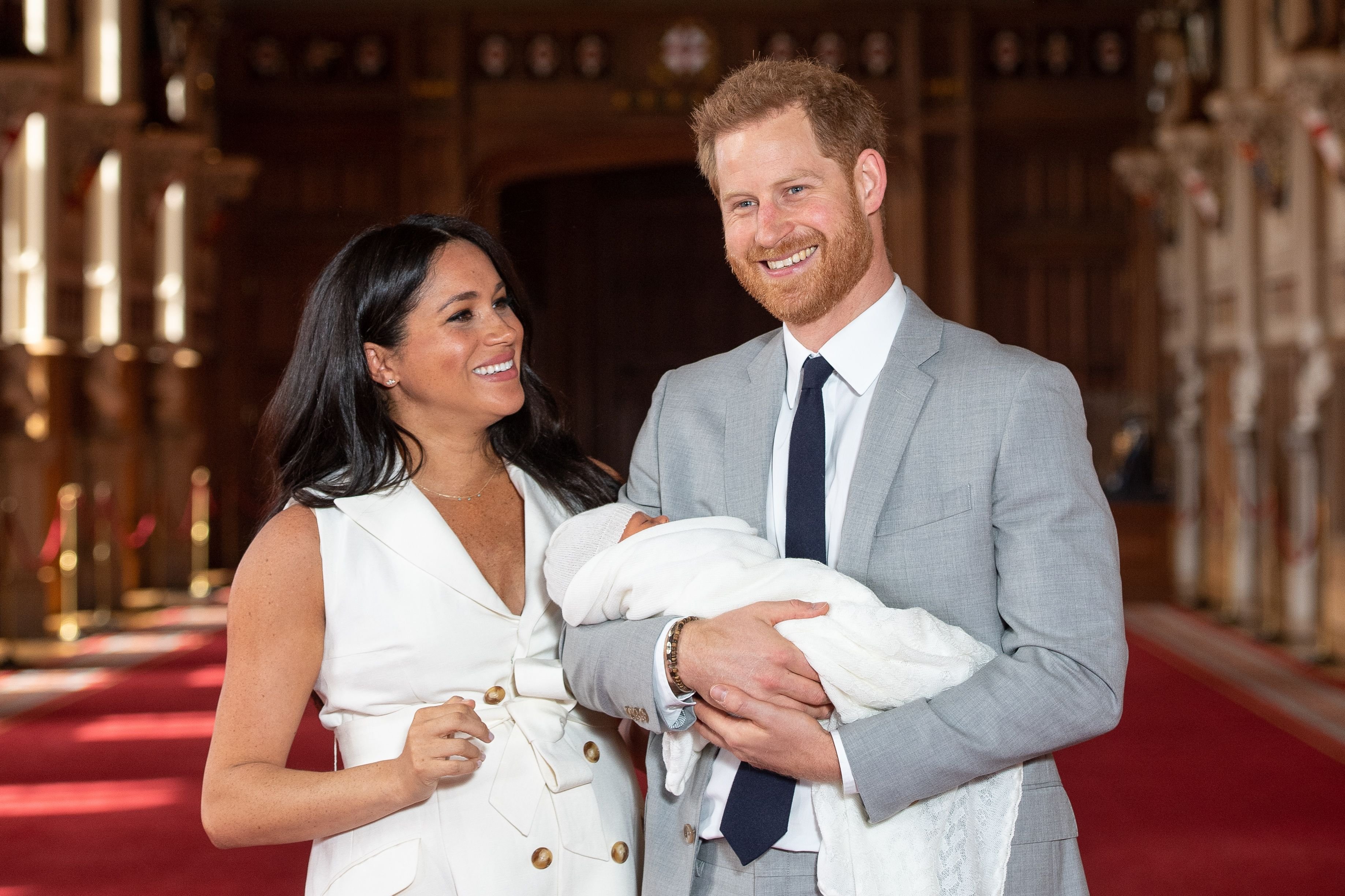 LEVIN ON LILIBET'S CHRISTENING 
The royal author shared that as opposed to the couple's possible choice, the Queen might not have initially wanted to attend the christening. She added that the impact of this would put the monarch in a "difficult position."
Levin shared that the Queen had not always been present at christenings considering the position in line to the throne. She went on to criticize Harry for wanting to keep his connection to the royal house. Levin called him out saying,
"He loves his wife, he loves being in America, he has got two children one of each, terrific, lots of money pouring...and yet he is hanging on to this Royal Family."
#PrinceHarry and #MeghanMarkle want Lilibet's christening at 'Windsor in front of the Queen'https://t.co/EaIRSbUDCt#MeghanandHarry #LilibetDiana pic.twitter.com/YtofkQ9Siz

— Daily Star (@dailystar) July 17, 2021
Levin also spoke on what Harry said about him and his wife being happy to wait until the Queen was free. She pointed out that the Queen had not attended Prince William's son, Prince Louis' christening, and it "was not a spiteful thing."
During the week, royal expert Russell Myers deduced that it would be "definitely awkward" if Harry follows through with christening Lilibet in Windsor. Myers shared that this was so because of the built-up tension in the royal house. Myers referred to the tensions in connection to the bombshell interview Harry and Markle gave during a sit down with Oprah Winfrey. The couple referenced several shocking events within the royal house.
Prince Harry Made His "Intentions Clear" That He Wants Lilibet Christened at Windsor in Front of the Queen https://t.co/ExWP674Yi5

— Country Living (@CountryLiving) July 19, 2021
ARCHIE'S CHRISTENING 
Back in 2019, when Archie's christening was announced, news got out that the Queen would not attend. At the time, a royal correspondent announced that she had prior commitments. 
Another royal correspondent Rebecca English noted that the Queen's inability to be at Archie's christening was because of a diary clash. The occasion was scheduled at the time to be an intimate one.
The Queen was also absent at Prince Louis's christening. It was reported that the Queen's decision not to attend was discussed with Prince William and his wife, Kate Middleton.
During Louis's christening, Queen Elizabeth II and Prince Philip spent the weekend at Norfolk. However, the Queen was in attendance for Prince George and Princess Charlotte's christening.
Although the Queen was unable to be present at Archie's christening, she was in attendance for her seventh great-grandchild, Lena Tindall in March of the same year.
PRINCE HARRY'S MEMOIR
Although there has been speculation that Harry failed to inform his family before the announcement of his memoir. However, a spokesperson has dismissed the claims.
Prince Harry To Write An 'Intimate And Heartfelt' Memoir For Penguin Random House https://t.co/M3zo5Pv1WK pic.twitter.com/zOEiJnRHzF

— Forbes (@Forbes) July 19, 2021
The spokesperson told E! News that Harry would not be expected to receive permission from Buckingham Palace before releasing his book. However, the Prince recently spoke to his family about the forthcoming book.
In response to this, the royal house noted that any clarifications needed would have to be directed to the Duke and Duchess of Sussex. So far, Harry has mentioned that his book would be an intimate look into his life.
Speculation about the book has been addressed https://t.co/KImHWQVcpC

— Cosmopolitan UK (@CosmopolitanUK) July 21, 2021
The Prince made it known in a statement that he would not write in the perspective of being a prince, but as the man, he had become. He is expected to chronicle his life within the royal service and his status as a husband and a father.