Josh Peck Is All Grownup & Is The Father Of Adorable Son Who Was Once Bit by John Stamos' 1-Year-Old Child
Child star Josh Peck is now a grown family man and is a father of one cute son. A son who made headlines after his interaction with actor and comedian John Stamos' child.
Josh Peck is all grown up and is the father of an adorable son who John Stamos' one-year-old child once bit. Before becoming a dad, Peck dated the now-mother of his child Paige O'Brien for quite some time.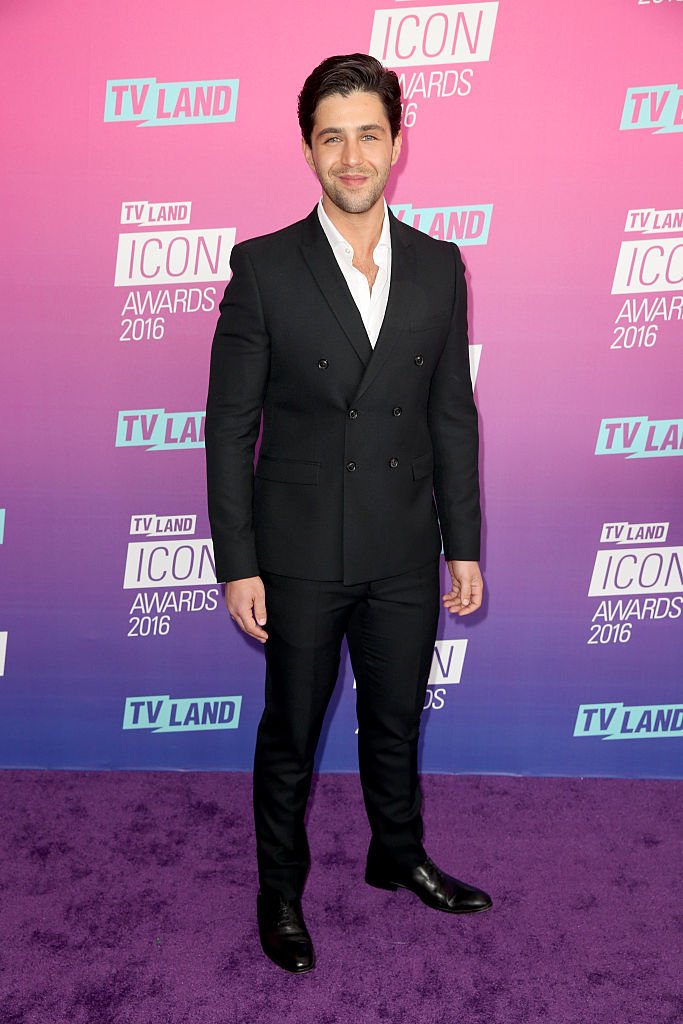 WHO IS O'BRIEN?
O'Brien's father, Ken O'Brien, is a former NFL Quarterback who played for the New York Jets and the Philadelphia Eagles. He later retired and became an assistant coach for the University of Southern California.
His daughter chose a different career path and became a film editor. O'Brien's credentials include cinematographer and editor for small movies such as "Let Go" and "Black Wolf." She is also an Instagram star.
ENGAGEMENT & NUPTIALS
Peck asked her to marry him in France right outside the Eiffel Tower in March 2016. Following the auspicious moment, O'Brien was quick to show off the ring on her finger.
The pair were engaged for one year and eventually walked down the aisle in a ceremony held in Malibu, California, and were surrounded by close friends and family.
According to photos shared on social media, the bride wore a cream-colored strapless gown with a sweetheart neckline and ivory-colored embroidery. The groom wore a classic black tuxedo.
In attendance was Peck's "Grandfathered" co-star Stamos and his wife, including "Vine" star David Dobrik. One person, in particular, was missing from the event, and that was Peck's former co-star Drake Bell who was hurt that he was snubbed, but the friends reconciled later.
PREGNANCY NEWS
O'Brien and Peck announced in 2018 that they were expecting their first child together after they both posted images on social media of O'Brien's growing belly.
"Oh, baby. Literally, there's a baby in there," Peck captioned his post. They both did pretty well in keeping the happy news to themselves. The 34-year-old paid a visit to the "Fuller House" set earlier that month and gushed about his former co-star Stamos' son and said:
"I love him. I eat him up. All my friends have kids, so it's great because I get to be an uncle."
THE INTERACTION
Peck and his lovely wife later welcomed their son Max Milo on December 29, 2018. The couple both shared images on Instagram of their newborn wrapped up in a blanket sleeping.
Another picture of him showed the little one with a pacifier in his mouth snuggled up in a brown blanket with a white hat on his head. Max was introduced to Stamos' son Billy as babies Billy he bit him.
Billy's dad told Access Hollywood the story in 2019 while on the red carpet and shared, "My wife comes down with the baby, Josh's wife comes down with their baby, we take a picture together, Billy leans over and bites Josh's kid on the cheek. I mean, it wasn't charming."
PARENTING ADVICE
Aside from the baby biting, the "Drake & Josh" star alongside O'Brien took to YouTube in a Q&A from fans who wanted to know how the pair came up with baby names for their bundle of joy.
O'Brien shared they did not have a name when the baby was born because they did not know the gender when she was still pregnant. They had many names to choose from, but the name Max was at the top of their list. She said they named their child two days later.
When asked what her parenting advice is for first expecting parents, O'Brien said she was told to sleep more, but she advised to spend more time with friends and family and do what you love doing when you still have the time.
Her husband was asked if he wants a girl now that he has a baby boy, and he said, "I did want a girl, but I couldn't be happier to have a boy. It's so cute."
DRAKE BELL
Now a husband and a parent, it's been 17 years since the Nickelodeon star and his dear friend and fellow star Drake Bell graced the small screen as teens.
The pair first started in "The Amanda Show" and are still in showbiz. The TV series "Drake & Josh" aired on Nickelodeon from 2004 to 2007.
Bell, 35, began working on TV years before the show in 1994 when he was seven years old. At the time, he appeared on an episode of ABC's "Home Improvement."
He was also in movies, such as "Jerry Maguire" (1996) and "High Fidelity" (2000). While filming "Drake & Josh," he starred alongside co-star Miranda Cosgrove in "Yours, Mine, and Ours" (2005).
Bell is also a musician and has released his first two albums, "Telegraph" and "It's Only Time." Bell's latest third album, "Ready Set Go!" was released in 2014. In 2020, he released "The Lost Album."
He is still much active in the entertainment industry, and his most recent film credit was voicing Oscar, the Rabbit in "The Big Trip" (2019).