Meghan Markle's Ex-pal Lizzie Cundy Says the Duchess Wanted 'To Meet Someone' When She Came to UK
Meghan Markle's former friend, Lizzie Cundy, has shared some information concerning her friendship with the Duchess. Cundy stated that Markle always wished to be with a British man. 
Lizzie Cundy, who was once Meghan Markle's friend, shared some details about Markle's life before she met Prince Harry. Cundy relayed that the Duchess had always loved London.
Cundy presently has a new show in the works where she plans to open up on how Markle showed her interest in British men. The two seemed to stop being friends a few years ago, according to Cundy.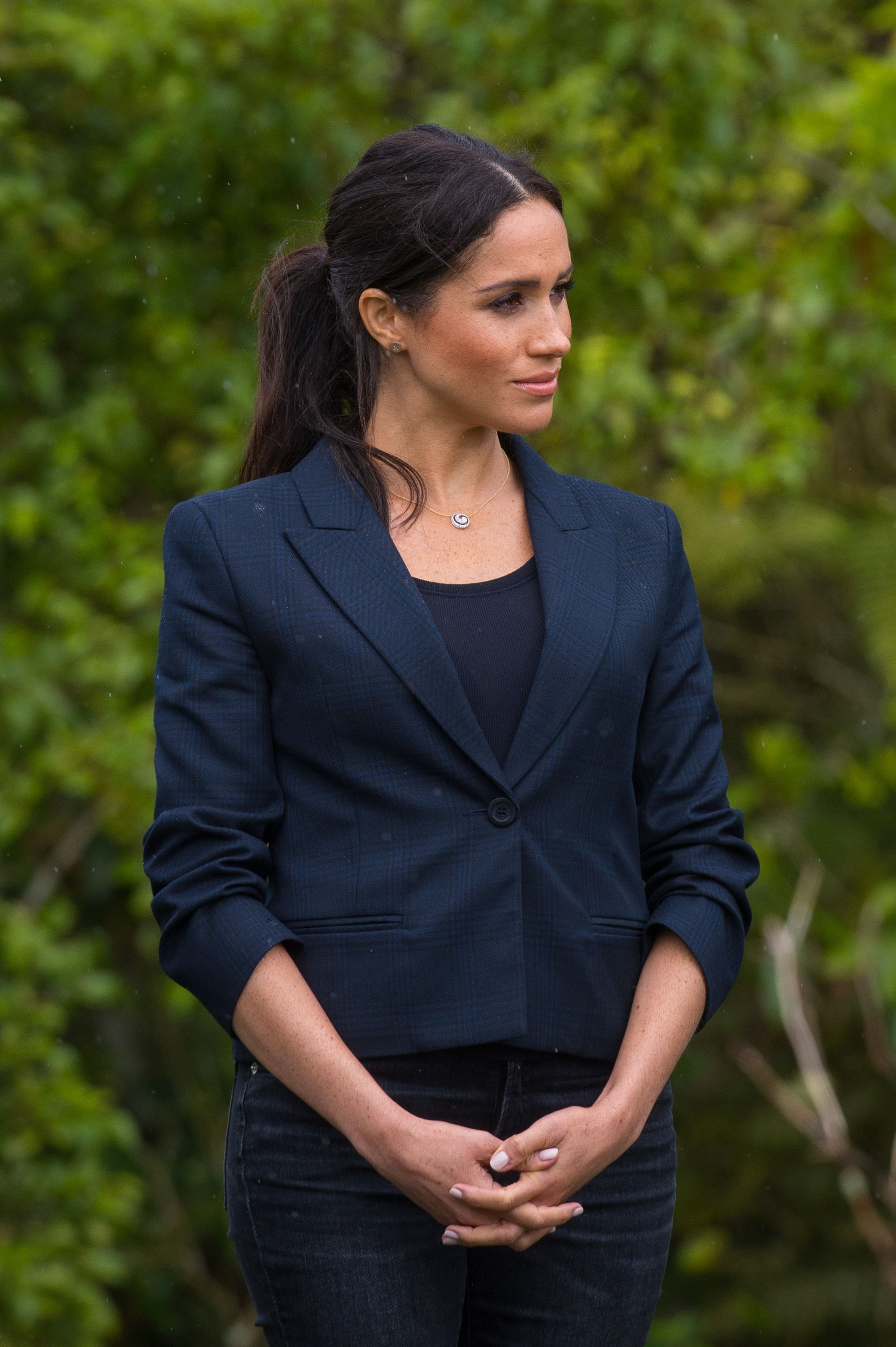 LIZZY CUNDY SPEAKS ON MARKLE'S CHOICE
The TV presenter made it known that she had a clip where Markle expressed her feelings about London. She shared that the former actress said she loved London men and everything about the place. 
Cundy added that at the time she and Markle met, she was asked to look after her. The "Red Carpet Uncut" actress added that Markle had been looking out to "meet someone."
Cundy went on to mention that after her engagement, Markle ghosted her, just as she had "ghosted" many others. She added that Markle also ghosted on her family. 
Cundy claimed that the former "Suits" star craved fame and wanted to be well-known in the United Kingdom. The "Celebrity Four Weddings" star alleged that Markle was interested in "Made in Chelsea."
The show is a reality series focused on young wealthy people in West London. Cundy alleged that Markle was vocal about wanting to become a "London girl."
INSIDE CUNDY'S RELATIONSHIP WITH MARKLE
The 53-year-old star made it known that she and Markle met in 2013 during a celebrity evening function at businessman John Caudwell's home. Cundy recalled that she did not want to look after Markle at the event, but the two got along well.
Cundy said that she had wanted to help Markle gain fame, and she spoke with a few people who could become her boyfriend. She also claimed to plead with her producer to allow her to interview Markle on the red carpet.
This was at the Global Glitz Gala, where Markle was interviewed alongside stars like Eva Longoria, Victoria Beckham, and Melanie C. The media star shared that things changed when Markle and Prince Harry started their relationship.
Cundy shared her thoughts on the current happening in Markle's life. She stated that the star had wanted fame but did not know it would not be as glamorous as she envisioned. 
HOLLYWOOD GLAMOR GIRL TO BRITISH ROYAL
While it became a given that Markle's way of life switched through her transition as a British royal, this was also eminent in her style choices. Over the years, fans watched Markle drop her vibrant style choice for the more conservative ones. 
A timeline of the Duchess's style curation showed that she really did favor the trendy looks obtainable in the entertainment world. From sequin outfits, bandage dresses, strappy killer heels to mini dresses, Markle explored the fashion world.
However, all of these dates back to the early 2010s when she was an upcoming actress. Fans also got to see her Hollywood-inspired looks when she gained attention on "Suits."
The switch in style became apparent after she and Harry announced their engagement. In one of their photos, Markle could be seen rocking a knee-length dress, which was quite formal. 
That became the end for Markle's spotlight trendy wardrobe, giving way for a more conservative sense of style that included historical jewelry, timeless coats, and subtly colored dresses. 
WHEN HARRY AND MARKLE MET
Prince Harry and Markle met through a mutual friend, and there have been speculators that it was through Ralph Lauren Public relations director Violet Von Westenholz.
The duo had their first date at Soho House in July 2016 in London. The Duke of Sussex has revealed that the first few months of their relationship were peaceful because they had kept it under the wraps. 
Harry mentioned that there were no distractions, and the relationship went from "zero to 60." On Markle's side, she had been concerned about his personality, asking if he was nice before she met him. 
The pair met and liked each other, and according to Harry, they spent "an enormous amount of time together." They took a memorable trip down to Botswana, and just a year later, Prince Harry and Markle got engaged.