Michael Strahan Shares Rare Photo of His Look-Alike Only Son During Family Vacation
Michael Strahan's son flies mostly under the radar; however, he was pictured in vacation photos posted by his father, whom he resembles a great deal. Get acquainted with the lowkey junior Strahan. 
Michael Strahan recently enjoyed a vacation with his family and friends, and fortunately for his fans, he shared some shots from the joy-filled getaway that showcased how much fun they had together. 
It also gave his fans a chance to get a good look at his rarely sighted only son, Michael Strahan Jr. The 26–year–old was pictured posing alongside his sisters as they sat down to enjoy a meal.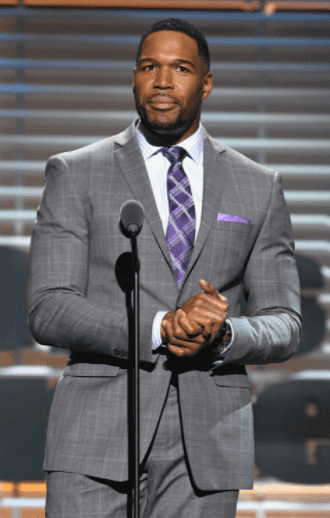 There were three men in the first picture Michael Sr shared, but the close resemblance between father and son made it easy to pinpoint who was who among them. The third seemed to be a friend of Michael Sr. 
Another picture the former NFL star shared was one that captured him posing with his twin daughters, who wore happy smiles, glad to be able to enjoy more time with their beloved papa. 
It is no secret that Michael enjoys spending time with all four of his children, and this vacation is just one of many he has taken with them in tow, and when he is not taking exotic trips with them, they actively participate in relatively mundane activities like enjoying dinner together. 
His Instagram page is filled with photos that immortalized such moments. Keep reading to find out more about his kids and the women he shares them with.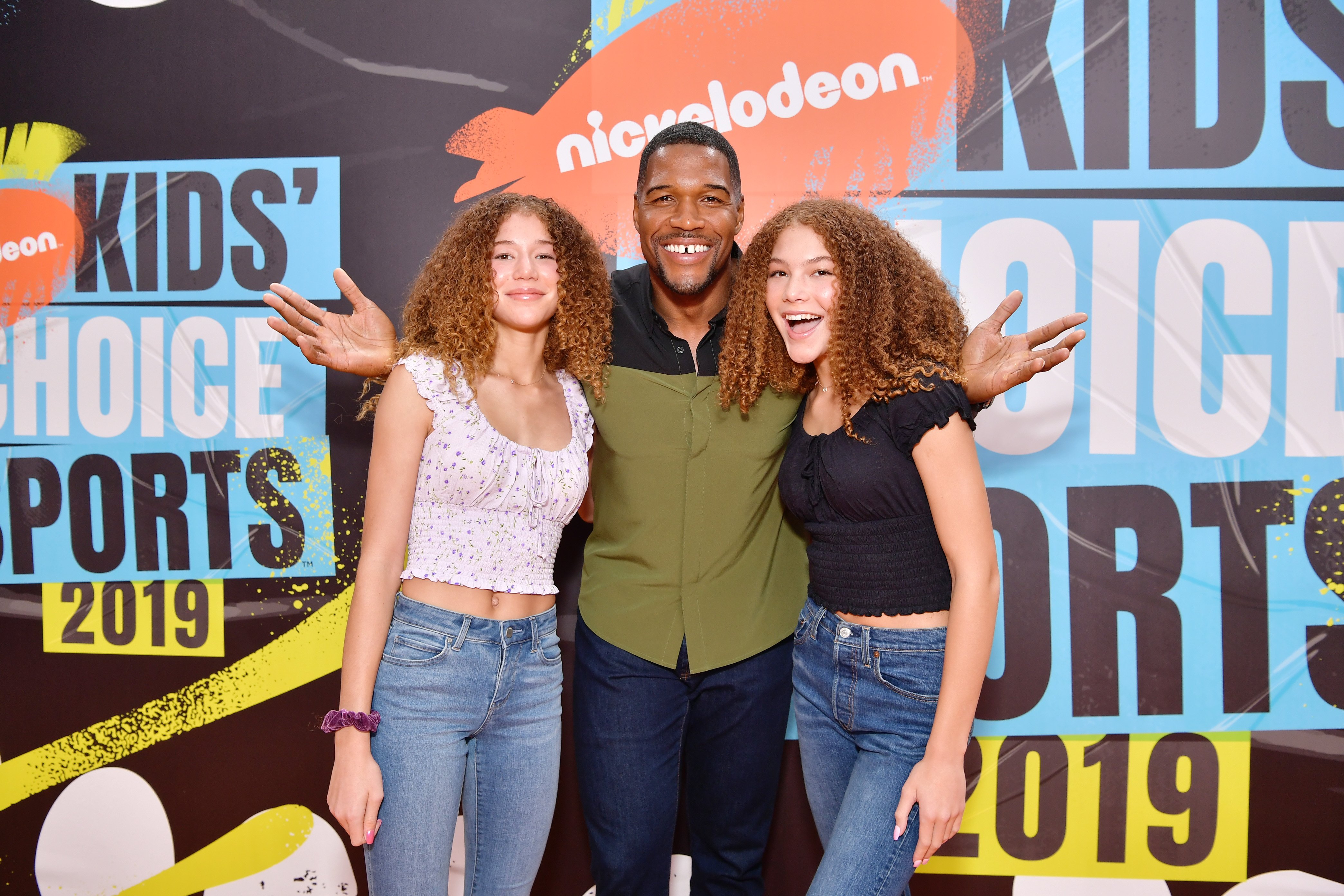 HIS FIRST WIFE 
The first woman Michael Strahan married was an interior designer named Wanda Hutchins. The two met when he was 17 and living in Germany, where his father was stationed.
He was 20 when they tied the knot in 1992 and had two kids together before their divorce in 1996 after four years of marriage. They remained close friends as they made efforts to co-parent their children who stayed behind in Germany with their mother. 
Despite the split, Michael made sure to keep up with his responsibilities as a father, constantly shuttling between Germany and the US to make memories with his kids. When they got old enough, they attended high school in Houston, Texas, Strahan's hometown.
SECOND ATTEMPT WITH JEAN MUGGLI
Michael found love again — or thought he did — with a woman he met at a salon. Her name is Jean Muggli, and they tied the knot in 1999. 
They finally settled, in November 2020, for a shared custody arrangement.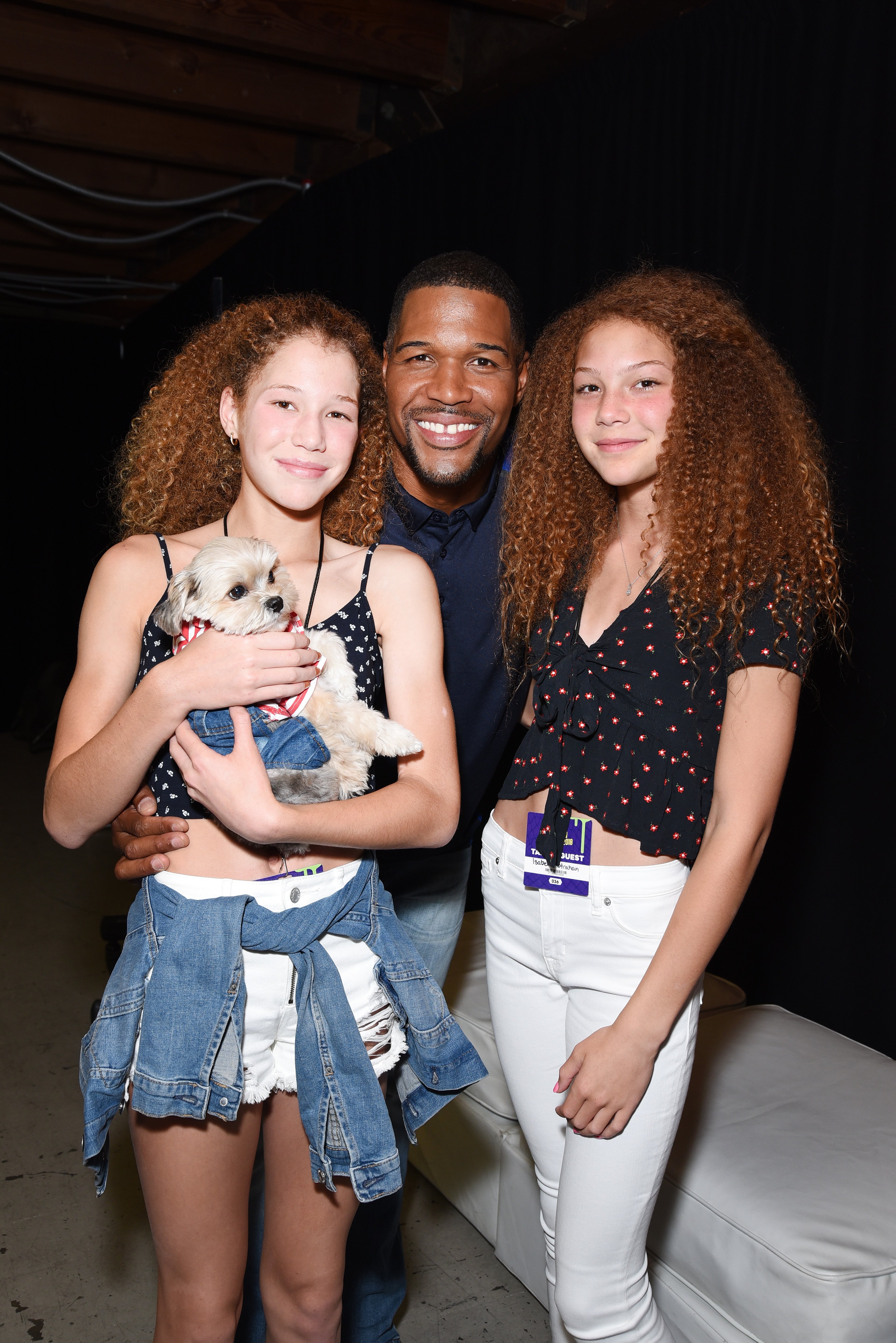 By 2004, they welcomed their twin daughters Isabella and Sophia, but he filed for divorce from her some months later, and the split was rather acrimonious.
Michael accused her of emotionally and physically abusing their daughters, but she vehemently denied the allegation. After he filed for divorce, she claimed he had domestically abused her after an argument over money. 
He also denied the accusation, and in a statement he released at the time, he revealed his desire to end the marriage "and with dignity." Most of 2020 passed with the two battling over who gets custody of their daughters. 
They finally settled, in November 2020, for a shared custody arrangement that sees them alternate weeks of living with the girls. So far, it seems to have been working out. 
TANITA STRAHAN 
Tanita is Michael's eldest child and daughter. She was the only daughter he had with his first wife and was born the year before he was drafted to the New York Giants.  
She is an artist who enjoys painting and sharing her works on her social media feeds. The talented woman recently started putting her pieces up for sale, and her father has been right there supporting her. 
MICHAEL STRAHAN JR.
Michael Strahan Jr is Michael's second child with Hutchins. They welcomed him in 1995, just when his father's football career was taking off. 
He is an educated graduate of the University of Texas at San Antonio and has also appeared on GMA as a guest alongside his father in the past. 
ISABELLA & SOPHIA STRAHAN
It could be argued that these two are the very apple of Michael Sr's eyes, but in truth, he has no favorites. Isabella and her sister Sophia were born in 2004, making them half-sisters to Tanita and Michael Jr. 
The two girls are absolutely gorgeous and often share pictures of themselves on their respective social media feeds. Being born into a rich home, they have lived privileged lives, and their snaps often display locations from around the world.