Billie Eilish's Remarkable Career before Turning Nineteen
Billie Eilish, stage name of Billie Eilish Pirate Baird O'Connell, of Irish and Scottish descent, is a world-famous 19-year-old American singer-songwriter.
Winner of 6 Grammy Awards, Billie Eilish is the youngest songwriter ever to win such awards, including Best Song, Best Album, and Best New Artist.
Billie Eilish is one of the most promising and famous songwriters globally with an eccentric and very personal look.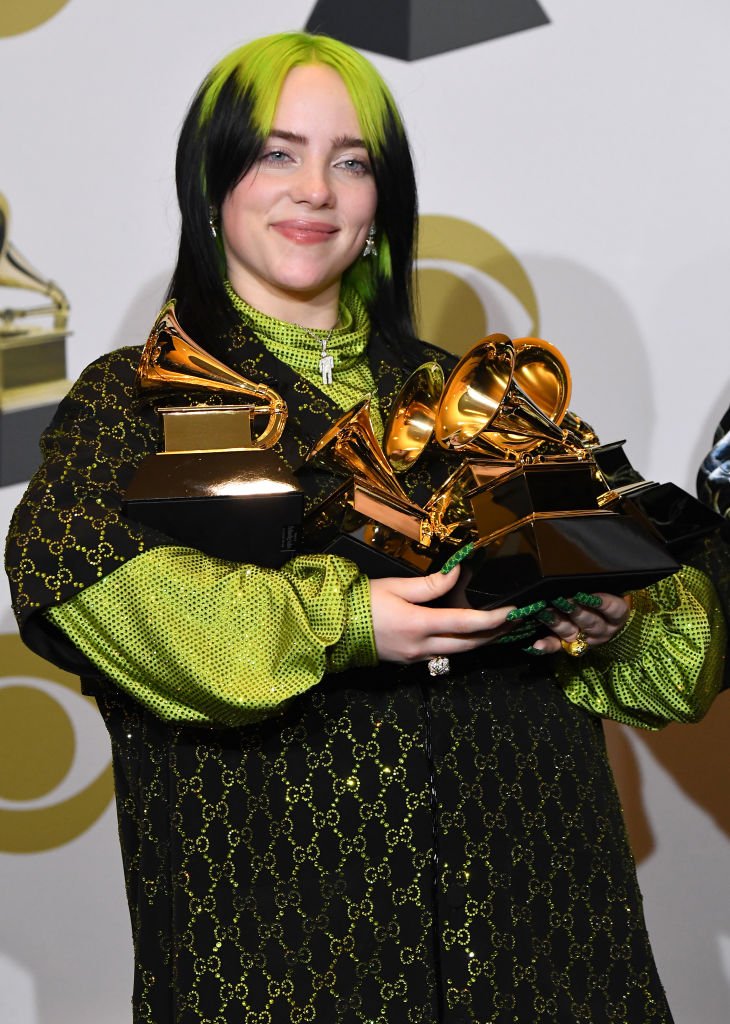 BILLIE EILISH'S CAREER
Billie Eilish started composing and singing her songs at age 11. Initially, she also tried to venture into acting, but not being interested in acting, she gave up and devoted herself exclusively to music.
At 11 years old, Billie Eilish wrote her first song: "Fingers Crossed," published on SoundCloud. In 2012, the singer-songwriter removed the single from the platform because it was bad, in her opinion.
In 2015 she wrote "Ocean Eyes," which was published in 2016 on SoundCloud. This launched the young Eilish as a new musical phenomenon.
Given the rapid notoriety achieved by the young woman, Eilish released other successful singles. In 2019, she released her first album: "When We All Fall Asleep, Where Do We Go?"
The album, written in her parent's house as seen in her documentary, "The World's a Little Blurry," was so successful that she became the first artist born in the 2000s and the youngest woman ever to have a number one album in the United States.
The documentary focuses on her life so far, the challenges she has faced, boy problems, excitements and tears as she meets Justin Bieber for the first time, and more.
AWARDS AND ACKNOWLEDGEMENTS
In 2019, she won three statuettes at the MTV Video Music Awards. She later released hit singles like "Everything I Wanted." Also, in the same year, she won awards for the Best Artist of the Year and Best Alternative Artist at the 2019 American Music Awards.
Now that she is 19, Billie Eilish is ready to return with her long-awaited second album titled "Happier than Ever," and it will be released on July 30, 2021.
Besides, Eilish has come a long way, and she is now recognized as the youngest artist ever to record a James Bond theme song. She also has a photo book that reveals an intimate look into her career and her life.
Also, the Billie Eilish of 2021 follows in the footsteps of Madonna and Lady Gaga, who before her had entrusted the task of telling the new version of themselves to glamorous images as seen on Vogue.