Kitty Spencer's Wedding Grabs Public Attention & People Wonder Why She Didn't Use Lady Diana's Tiara
Lady Diana's niece, Lady Kitty Spencer, looked gorgeous for her wedding over the weekend. The bride's gown honored her mother, but a significant family heirloom was notably missing from her ensemble. 
Lady Diana's 30-year-old niece, Lady Kitty Spencer, married billionaire Michael Lewis over the weekend. The couple tied the knot in Italy at the Villa Aldobrandini in Rome, and fans couldn't help but marvel at leaked images. 
Numerous Twitter users reacted to the royal relative's nuptial ceremony, outfits, and guestlist after pictures surfaced. However, these Twitter users also pointed out a key family heirloom missing from her bridal outfit.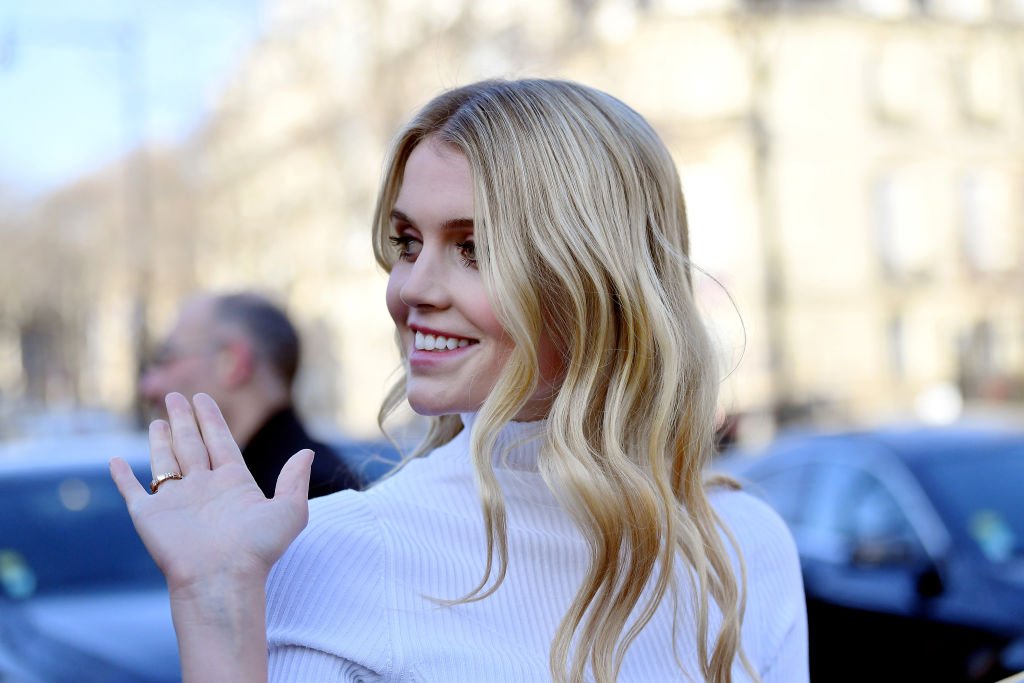 Lady Kitty Spencer, Prince Harry, and Prince William's first cousin looked dazzling at her wedding. The model chose to wear a stunning Dolce and Gabbana gown for her special day. 
Many fans pointed out that Spencer's custom gown was reminiscent of her mother's wedding gown. Spencer's mother, Victoria Lockwood, married Earl Spencer in a similar high-neck, long-sleeved garment. 
The model accessorized her high fashion Italian gown with a sweeping silk tulle veil that was even longer than her train. Although she looked like a dream in her dramatic veil accessory, one important detail was missing. 
Several Twitter commenters noticed that Spencer was not wearing her family tiara on her big day. Lady Diana, Victoria Lockwood, and Spencer's other aunts and cousins all wore the Spencer tiara during their ceremonies. 
The Spencer tiara is reported to be one of the late Lady Diana's favorites, making it a significant heirloom in the family. However, spectators and fans are not upset at Spencer's choice since she looks ravishing either way. 
omg lady kitty spencer matched her mum's wedding gown but without the spencer tiara she still looks gorg 🥺🤍 pic.twitter.com/1X8mIIy0YJ

— Robynne (@everydayrobsten) July 25, 2021
Spencer was not the only person who dazzled at her opulent wedding; many of her guests also looked the part. Although, what more can one expect from a guest list filled with the UK's most rich and famous. 
Spencer's star-studded wedding invitation list included celebrities who range from singers to fashion designers. Some of the most famous names on the list include Ellie Goulding and Elon Musk's mother, Maye Musk. 
Many of the famous wedding guests even shared Instagram stories of their stylish looks before the ceremony. Their exquisite outfits alone presented the wedding as an event many did not want to miss. 
Although Spencer's wedding to Lewis probably turned out perfectly, reports reveal that the couple planned to marry earlier. According to reports, the pair had to postpone their plans due to the pandemic. 
The couple went public with their relationship in 2019 after being spotted leaving a New York hotel together. However, some sources claim that the pair had been dating since 2018 but kept things private. 
Spencer does not reveal much about her relationship with the press for numerous reasons. Yet she touched on her love life in a recent Town & Country Magazine interview where she expressed why she keeps it on the low:
"...for me, love is the most important thing in the world, and I will protect it with all my heart by not making it a topic of discussion."
Spencer elaborated by explaining that making her love life a topic of discussion opens up opinions from others. She further notes that the only opinions that should matter in her love life are from family and loved ones. 
Perhaps, the age gap between Spencer and Lewis has been one of the elements that outsiders feel the need to comment about. The 30-year-old bride's groom is 62-years-old and has three adult children already. 
However, none of the above seems to matter to Spencer, who revealed that she is at peace with her relationship. Lewis is also the wealthy heir of South African furniture and fashion retailers, giving the two plenty in common. 
In a 2019 interview, Spencer revealed that she was looking forward to a happy marriage and home life. Hopefully, she will have all her wishes granted after her lavish wedding to the man of her dreams.