Mother Tells Daughter to Sleep In Living Room When She Asks For a Personal Room
Jumping into the crocodile pond on social media, an unsuspecting parent of two asked for some advice on her living situation, only to get eaten alive by the aggravated Redditors.
A mother looking for guidance wrote that her 16-year-old daughter had asked for a separate room from her 14-year-old brother. She stated that she then told the eldest to sleep in the living room. 
Speaking to Redditors with the username "u/sggbvs," the mom explained that the house has two bedrooms. The poster stated that she and her husband couldn't afford a bigger home with more rooms.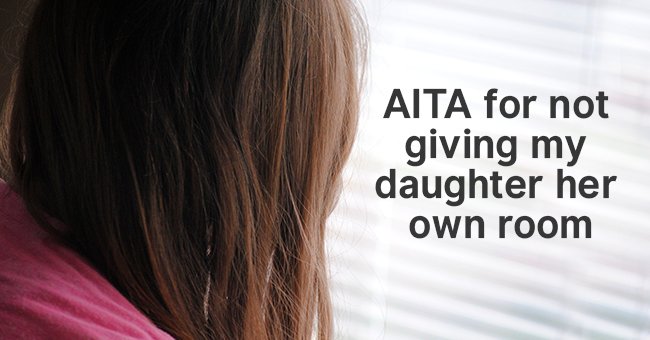 A COMPLICATION
The mother wrote that these two bedrooms match in size. Though relatively small, her husband and herself could fit nicely into one of them. The matriarch revealed:
"The problem now is that my daughter thinks that her room is too small and doesn't want to share it with her younger brother."
Her eldest proposed that her younger sibling moves to the living room, but the poster denied this request citing it as unfair. She and her daughter then went through possible solutions. 

THE LINE IS DRAWN
Eventually, having exhausted options, the mom resignedly told her eldest that she needed to move to the living room if she wanted her own space. There were mixed reactions in the comment section. 
The homeless mother of two lived in a car for two weeks after losing her home. 
One main argument was that the parents should sleep in the living room as teenagers need their privacy to develop healthily. Others reacted, pegging this sentiment as entitled and privileged.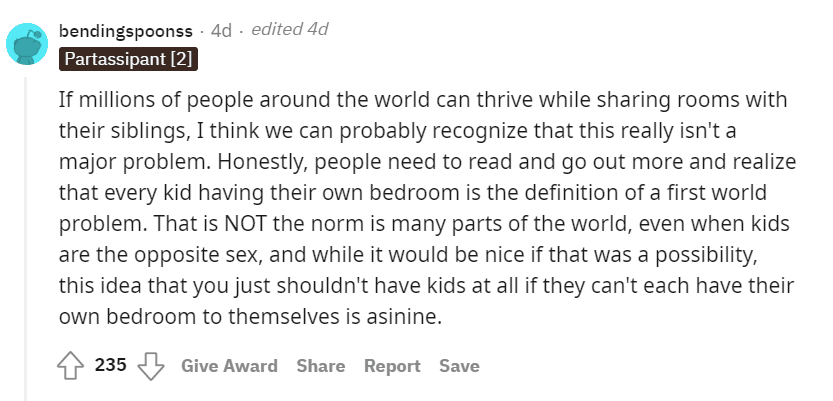 A TROUBLED TEENAGER 
Reversing roles from this story, a frustrated daughter called "u/Vslashans" on Reddit also once asked for guidance on her living situation. The19-year-old wrote that she sleeps in her parents' room.
The teenager explained that she finds this highly uncomfortable. There's a spare room, but her parents constantly obstruct the 19-year-old's efforts to claim it. 

LOCKED IN
The young woman stated that although she has space to work and engage in her activities in the living room, her parents always watch what she does and criticize her projects. She wrote:  
"I feel like I can never have the freedom of self-development."
Many encouraged her to eventually find a way to move out, with one suggesting that she begin researching how to live independently to prepare herself for this. Others advised her to reach out for help.

OVERCOMING DIRE CIRCUMSTANCES
Mother Angela Thrower also found herself cramped in a small space with her children for more tragic reasons. The homeless parent of two lived in a car for a fortnight after losing her house. 
Good Samaritans set up a GoFundMe page and moved her into a cost-free apartment until she managed to improve her situation. This case reflects humanity at its finest.