Princess Diana's Niece Lady Kitty Spencer, 30, Marries Billionaire Michael Lewis, 62 – Inside Lavish Ceremony
Lady Kitty Spencer recently married the love of her life, Michael Lewis, in a lavish ceremony that saw her wearing five different wedding gowns. Images from the event are available below.
On Saturday, Lady Kitty Spencer, 30, married her fiancé, Michael Lewis, 62, in Rome. Princess Diana's niece tied the knot with her billionaire partner in a Victorian-inspired Dolce & Gabbana (D&G) wedding dress.
The dress featured puff shoulders and white lace. The gown also had a full skirt, and Lady Kitty also included a stunning veil with her hair pulled back in a sleek style to complement her look.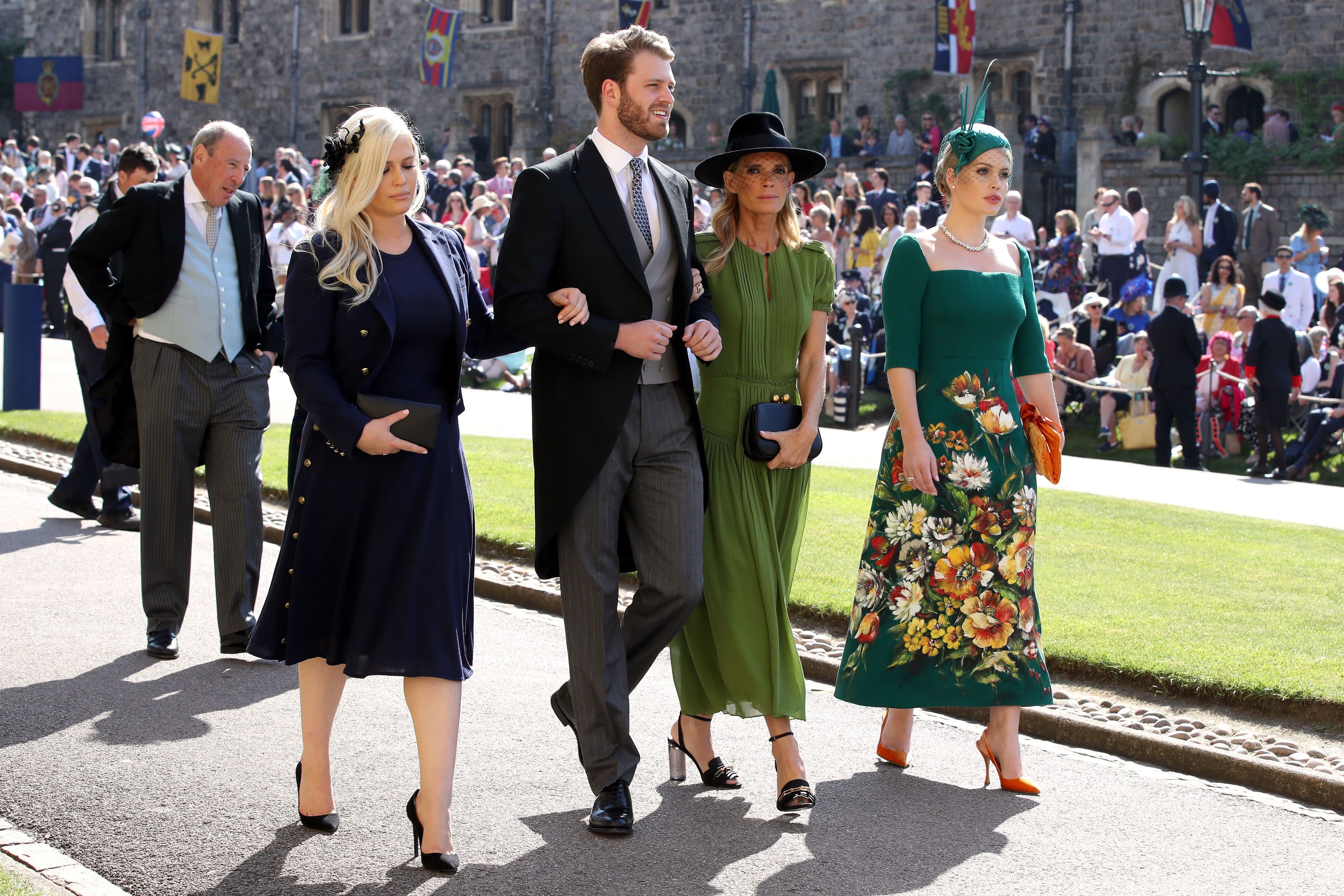 Diana's niece is a brand ambassador for D&G and has a close relationship with the Italian fashion house. On Sunday, the fashion brand took to its Instagram page to share images of the bride's gorgeous gown.
Fans could see Spencer being fitted in the white dress as well as four other spectacular dresses. In an interview with "Tatler," the Italian fashion designers spoke about the dress-making process.
They revealed that Lady Kitty wanted her wedding dress to be "fairly traditional" but clean-cut and timeless. One of the inspirations for the gown was the royal's love for Italy.
There were also similarities between her classic lace dress and her mother, Victoria Aitken's. Her gown featured the same front buttons as the one her mother wore in 1989 for her wedding to Earl Charles Spencer.
Princess Diana's niece Lady Kitty Spencer, 30, marries 62 year old billionaire ❤️https://t.co/Yhrwc9Rb5j

— OK! Magazine (@OK_Magazine) July 25, 2021
The other similarities between the dresses were the long veil and skirt. Besides her main wedding gown, Diana's niece changed into four other dresses, including a blue dress with a floral motif also created by D&G.
Prince William and Prince Harry's younger cousin changed into the second gown later in the day. It featured short sleeves, pink floral detailing, and a flowing hemline.
EXCLUSIVE: A toast to the happy couple! Princess Diana's niece Lady Kitty Spencer shares a kiss with new husband Michael Lewis https://t.co/EWGGrd2LYn

— Daily Mail U.K. (@DailyMailUK) July 25, 2021
Lady Kitty, unfortunately, didn't wear the Spencer tiara, a headpiece of diamonds in a floral design of tulips and star-shaped flowers. Her aunt wore the headpiece at her wedding at St Paul's Cathedral on July 28, 1981.
The wedding was held at the Villa Aldo Brandini, which is located in the Frascati area of Rome - with the ceremony starting at 6 p.m. After the ceremony, the couple treated guests to a feast and dancing.
The 5 outfits Lady Kitty Spencer wore to her wedding https://t.co/TyHJ6i45qW

— The Independent (@Independent) July 26, 2021
Then they all gathered around to watch an incredible fireworks display that lit up the Italian sky. According to Instagram posts, Lady Kitty's special day was attended by her brothers Louis Spencer and Viscount Althorp.
Her half-brother Samuel Aitken and her twin sisters Lady Eliza and Lady Amelia Spencer were also featured at the ceremony with their partners. Lady Kitty's half-sister, Lara, 15, was also pictured at the event.
Her other famous guests were Idris Elba and his wife, Sabrina. Viscountess Emma Weymouth, Mark Francis Vandelli, and Pixie Lott were also in attendance after wedding plans had to be postponed due to COVID-19.
According to reports, Lewis and Lady Kitty started dating in 2018. However, their relationship was only confirmed when they were spotted leaving a New York hotel together a year later, in May 2019.
They'd already been linked to each other the previous summer in August 2018 when Spencer was seen kissing the billionaire after leaving Club 55 in St Tropez. Her husband is a South Africa-born fashion tycoon.
He owns a million-dollar mansion in central London, and he also has a home in South Africa's capital. Lewis' grandfather was the founder of a furniture retailer in the 1930s.
His father, Stanley Lewis, later leveraged to buy a stake in clothing retailer Foschini Group in the 1980s. Since 2015, Lady Kitty's husband has been sitting on the Foschini Group board as its chair.
For her part, Diana's niece is a socialite-turned-model who grew up in Cape Town, South Africa, and studied psychology, politics, and literature. She went on to study the history of art in Florence, where she learned Italian.
In 2012, Lady Kitty studied for a Master's in luxury brand management at Regent's University in London. Her first public appearance with Harry and William was in 2007 in London to commemorate her aunt's death.
She then became a part of London's socialite scene and did charity work. Lady Kitty has also worked as a model and walked for D&G four times, including in February 2021 during Milan Fashion Week.