Keyshia Cole Shows Herself Mourning Mom in New Heartbreaking Photo
Keyshia Cole recently lost her mother, Frankie Lons, whose actions made it difficult for the pair to have a smooth relationship. Still, the singer grieves, a week after the tragedy.
Singer and reality TV star Keyshia Cole experienced a sudden shock a few days ago, after her mom, Frankie Lons, passed away on her 61st birthday.
The singer has been vocal about her thoughts on the tragedy, making fans understand that she had nothing but love for the deceased, who has two other daughters.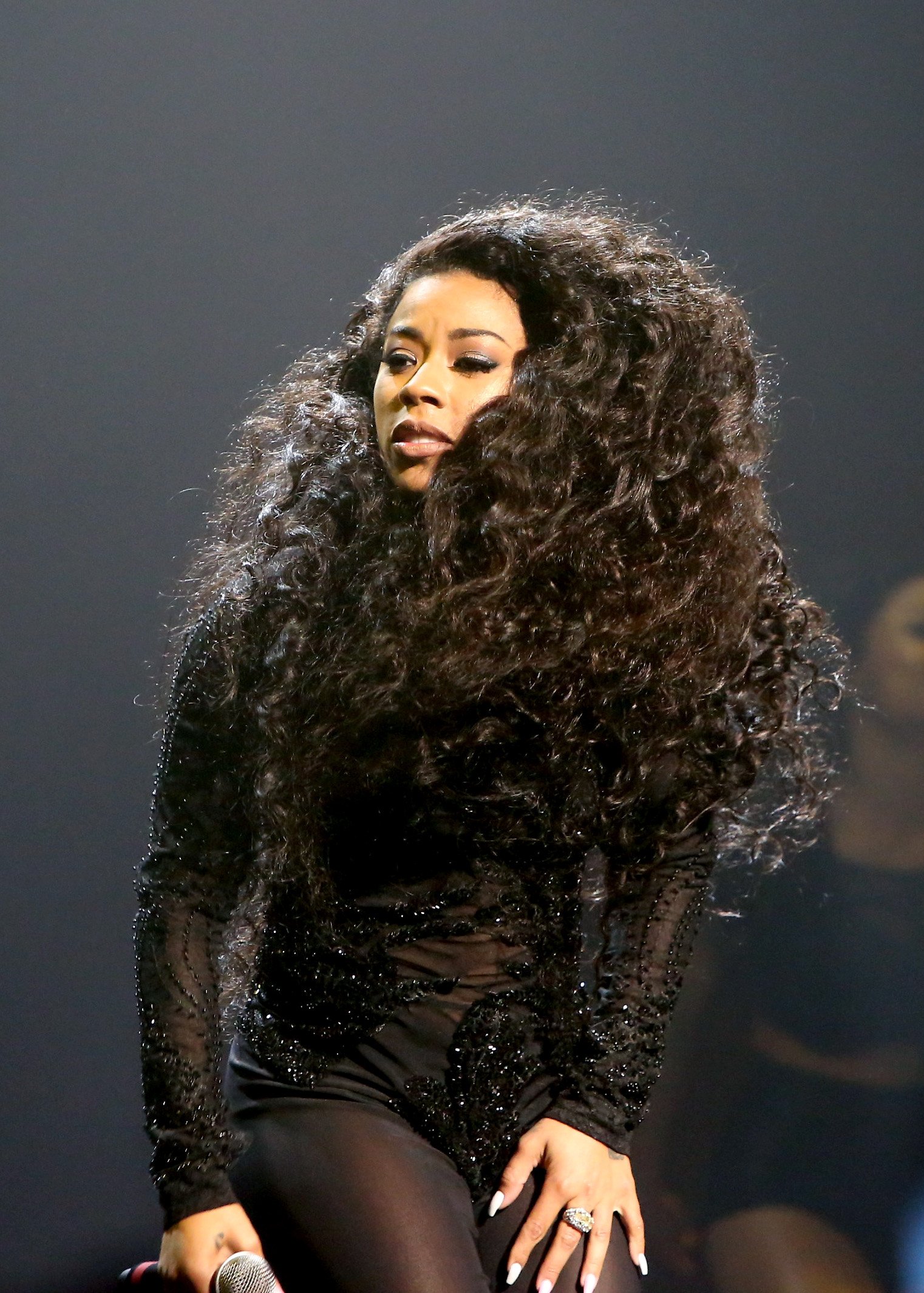 In a recent snap via her Instagram story, Cole confessed that it is hard to deal with the news. She shared a monochrome closeup shot revealing her natural face.
The singer rocked the signature black color often associated with mourning, her hair was matted to the back, and she assumed a "deep in thought" posture, with one hand resting against her face. On the image, Cole wrote:
"MY HEART HURTS."
Despite the dull lighting of the snap, fans could recognize her accessories—a customized necklace with a conspicuous bracelet on the base of a raised tattoo hand.
THE RECENT TRAGEDY
A week ago, Cole's siblings revealed that their mother, Frankie Lons, had departed from this world on the day of her 61st birthday.
This happened after the deceased suffered a substance overdose in her Oakland home. Sadly, the news comes a few months after Lons reportedly obtained sobriety.
Cole did not immediately comment on the news. The singer waited for a few days before breaking her silence with a heart-melting and lengthy tribute.
She posted snaps showing off the good old days where mother and daughter shared memorable and happy moments in each other's company.
This was accompanied by a few words that established her fondness for the deceased and how incredibly funny Lons was during her lifetime.
In the same post, the 39-year-old pledged to make her mother's wish of having her kids under one roof despite their differences a reality and concluded by proclaiming her undying love.
Cole also addressed her fans via a clip, explaining her pain and showing the audience a heart of gratitude for her constant support and concern.
UNRESOLVED BATTLE/RELATIONSHIP
Fans of the reality TV star are not oblivious to her family dynamics as it was televised on her show "Keyshia Cole: I'm All In, and "Keyshia Cole: My New Life." Fans witnessed the constant bickering and rocky relationship among Cole, her siblings, and their mother.
One of the issues was rooted in Lons' behavior and action. She had a rough past that accommodated prostitution and drug addiction. This affected her relationship with the kids.
Cole was adopted and raised by family friends. When she decided to have a relationship with her birth mom, it proved somewhat difficult. In 2017, the singer went online to vent about her frustrations following Lons' choices.
She explained that her mother preferred being a drug addict instead of acting more responsibly for her family and loved ones. Cole had given up so much, including financial and emotional support but felt very hurt following the response from her mother.  
A few months before that, the duo had a heart-to-heart conversation about death, where the celebrity admitted her fears over losing Lons.
However, the deceased did not appear concerned; she told her daughter to keep living and that everything would be okay, irrespective of her demise. At the end of the conversation, Cole said:
"You need to get your life together, this is not over. I love you."
COLE LOVED LONS
Despite Lons' habits, her daughter never adopted her. She got scolded, but deep down, everything was because Cole loved her mother.
In 2018, the singer updated fans via a clip featuring her and the deceased. The older adult confessed that she needed prayers to be better but has managed to maintain a stable mind and engaged in activities to help her do away with drugs.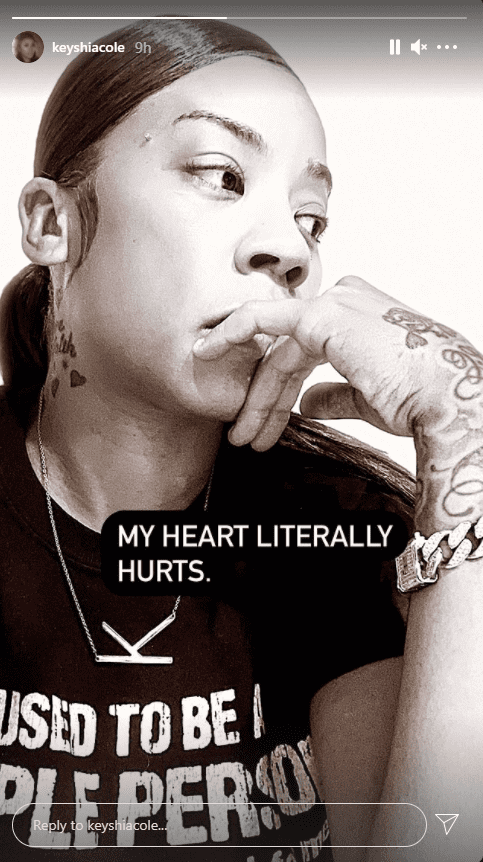 Lons, who has grandkids, two from the singer, got words of encouragement from her daughter after the short speech. However, it didn't end there; Cole managed to pen down her state of mind, admitting that it is hard to see her mother like that. RIP Lons.