Britney Spears' Sister Used to Call Her 2nd Mother but That Relationship Appears to Have Changed
Britney Spears has been through some tough times over the past few years, but her sister, Jamie Lynn, has always been by her side. However, recently it seems as if things could be taking a left turn for the siblings. 
Britney Spears and her younger sister, Jamie Lynn, have presented a united front to the public for years. The sibling duo has shown nothing but love and support for each other no matter what happens in their lives. 
However, the sibling connection between the two sisters may not be as strong as we assumed in the past. Recent developments in Britney Spears' #FreeBritney movement has revealed otherwise of the pair's relationship.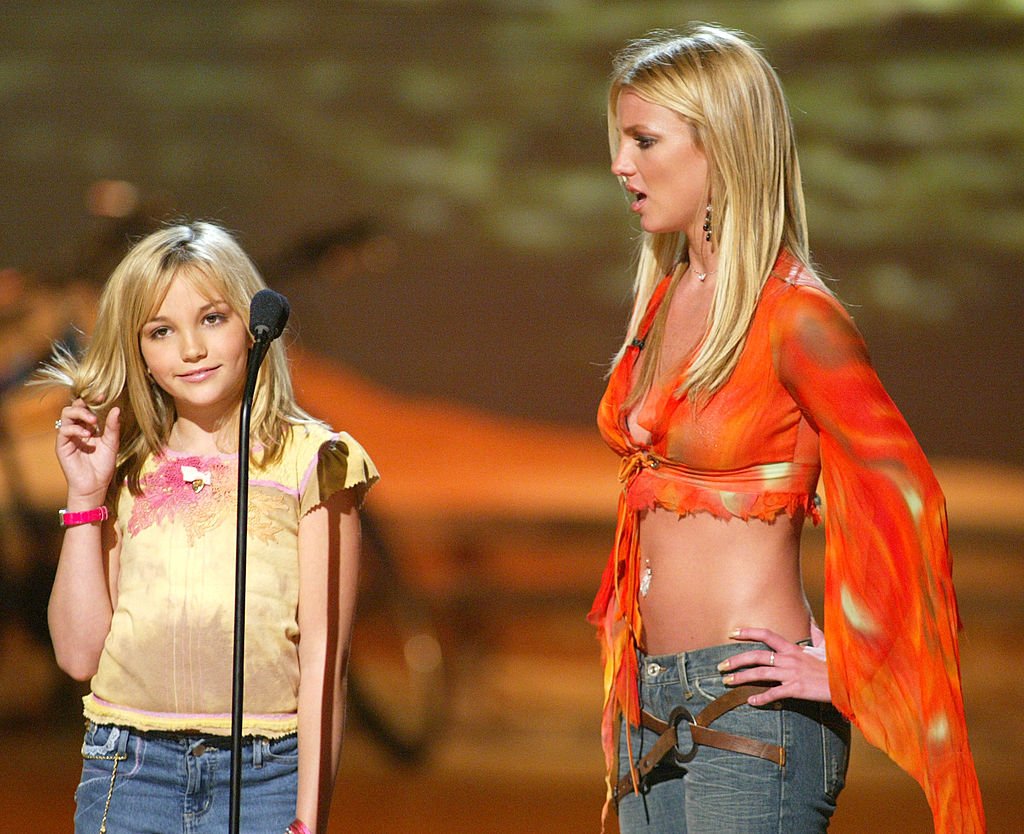 There is a ten-year age gap between Spears and Lynn, making their relationship unique. The pair have presented an extremely close-knit relationship in public, despite their decade-long age difference. 
Lynn was only 7-years-old when her sister catapulted into international fame at 16-years-old. As a result, Lynn watched Spears' career unfold and looked up to her as an example of how she could break into the industry. 
Consequently, Spears helped Lynn land her first role in the film "Crossroads," where they played sisters. After her acting debut in "Crossroads," Lynn was cast in Nickelodeon's "All That" and later got her own show "Zoey 101."
Lynn attributed her success in the industry to her older sister's support and encouragement as they were growing up. The younger sister even shared that Spears was like a second mom to her and shared some insight on her support:
"Having Britney as an example was crucial for me. Not only did my sister build me up, but she made me feel like I was the star..."
As a result of Spears' unwavering support and encouragement, Lynn has shown fierce loyalty to her sister. She has even spoken up against some of the drama regarding Spears' conservatorship case recently. 
Lynn was dragged into the controversy when the attention around Spears' conservatorship started to pick up in 2019. The younger Spears sister posted a supportive message on Instagram to the pop icon who was in a mental facility at the time. 
Several fans who are supporters of the #FreeBritney movement called Lynn out for the post, claiming she was protecting her allowance. However, Lynn did not take the comments lightly and addressed them immediately. 
Lynn let the commenters know that she allegedly never earned a dime from her older sister's fortune. She also shared a post of herself as she chased away paparazzi following her sister to present that she has always had her back. 
Since then, Lynn has also spoken up against the media's harmful actions towards Spears. She has even shown public support for Spears as she contested her conservatorship agreement in court this year. 
However, it seems that the public support may not reflect what is happening behind the scenes, according to Spears. The pop princess slammed her loved ones, including Lynn, for their lack of support in two Instagram posts. 
In one post, Spears revealed that she would not be performing while under the conservatorship agreement. She then slammed Lynn for profiting off her work by performing remixes to her songs at an awards ceremony. 
Although Lynn supports the #FreeBritney movement, it seems that her efforts came later than expected. Spears made sure to express everything on her mind, revealing that her loved ones' support was too little too late:
"How dare you make it public that NOW you CARE…did you put your hand out when I was drowning ???? Again…NO."
Unfortunately, Spears' latest revelations have exposed her bond with her sister as strained for the first time. Hopefully, the pair can make up and be the example that Lynn
shared
she wants to set for her daughters.