Jayne Kennedy & Bill Overton's Grown Daughter Kopper Is Openly Gay & Happily In-Love with Girlfriend
Actress Jayne Kennedy and her husband, Bill Overton, have three daughters. One of the celebrity couple's children is openly gay and happily in love with her girlfriend and their "baby."
Jayne Kennedy was a former beauty pageant finalist in the 1970 Miss America. Her success in pageantry and modeling led her into Hollywood, where she became famous after starring in the 1977 film "Cover Girls."
The classic film introduced Kennedy to her future husband, Bill Overton, who she married in 1985. The admirable pair welcomed three daughters - Savanna Re, Kopper Joi, and Zaire Ollyea.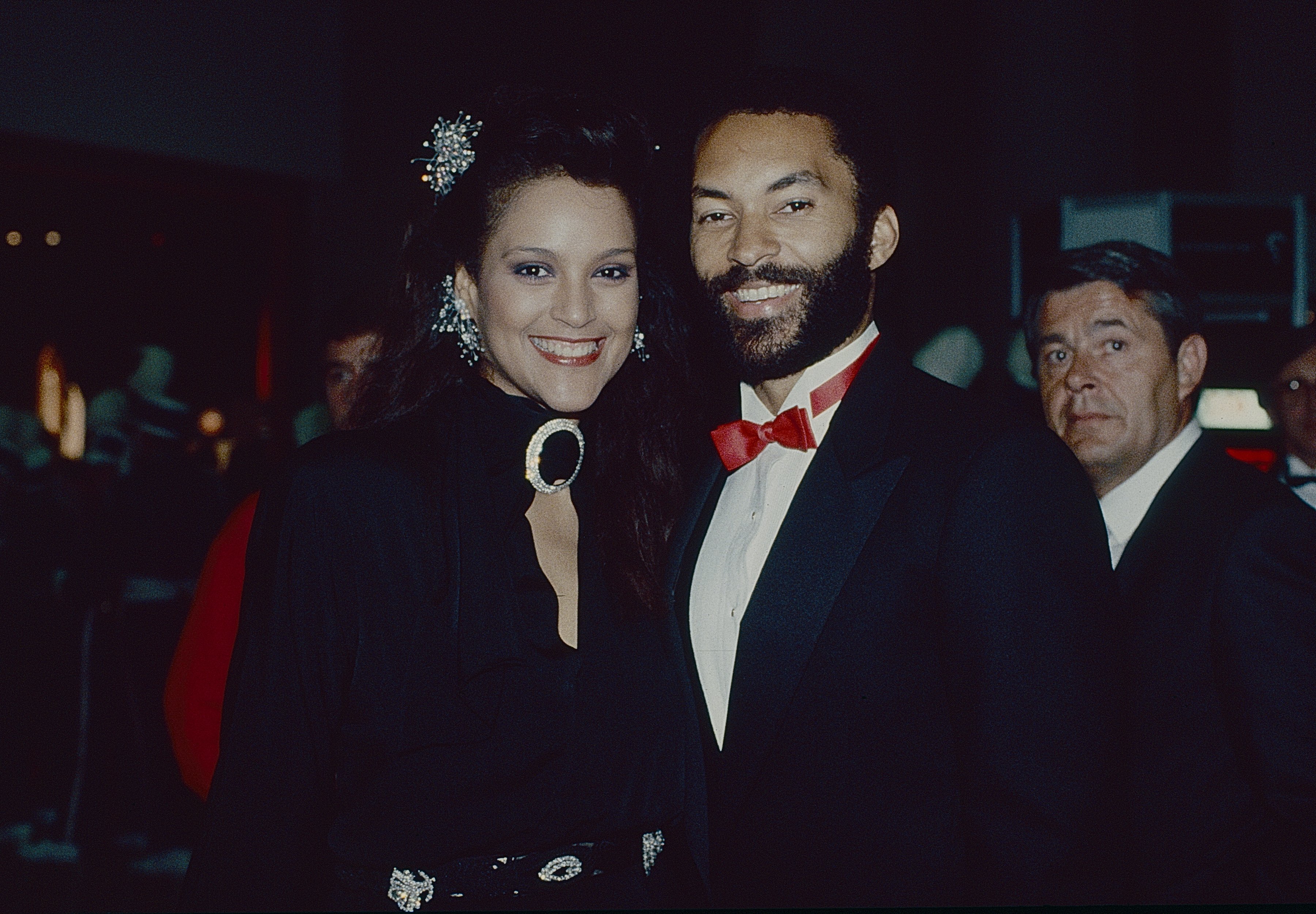 Kennedy and "The Lord Shango" actor have been proud of their daughters for years. The loving parents are incredibly supportive of their second daughter, Kopper Joi, who has stayed true to herself.
Kopper is openly gay and has been in a loving relationship with her stunning girlfriend, Khanh Tran. The proud LGBTQ+ member and her girlfriend celebrated their first anniversary as a couple last year.
The self-confessed daddy's girl recently turned 32, and has never been happier in life. In addition to her supportive family, her girlfriend, who calls her "wifey," has filled her with so much love.
She and Tran have been enjoying each other's company to the fullest. In one of the snaps posted on Kopper's Instagram, they were smiling on a driveway near some potted plants. The caption read:
"Someone tell my father the only babies we're growing right now are plants."
Their photo suggested they were in Austin, Texas. Kopper loked chic in denim shorts and a cream-colored sports bra while Tran donned a plain white shirt and black board shorts.
A plant-loving couple, the tattooed beauty and her partner are proud parents of their only "child," Kilo, a one-year-old Norwegian Elkhound dog. They even celebrated their pet's birthday a few weeks ago with a video.
Kennedy's parenting strategies include not hiring a nanny.
The fur-parents got hold of their pet last year, and based on the clip, Kopper found Kilo as sweet, lovable, and smart. "But I wouldn't trade her for the world," she wrote in the caption.
Tran and Kopper also celebrated special occasions together, like any couple. Kopper recently celebrated Valentine's Day by posting a series of photos of her and Tran on Instagram.
Other than the day of hearts, the couple also celebrated Pride in June 2021. In a separate post, Kopper shared an old photo of herself raising a flag during a Pride parade in Rio de Janeiro, Brazil. 
Kopper noted in a lengthy message that she took part in four Pride events in four different countries. She reminded her followers and the LGBTQ+ community that they are loved and supported.
Kopper's open-mindedness stems from her parents, who taught her to be supportive of others. Kennedy and Overton have instilled in her a loving, respecting attitude toward people from all walks of life.
In May 1989, the couple welcomed their second child, Kopper, after the birth of their first daughter, Savannah, in November 1985. Having two children at home seems to be prone to sibling rivalry. 
In a past interview, Kennedy, who later welcomed youngest child Zaire in 1995, described how she helped Kopper deal with having a sibling. She said she took her to classes and watched baby videos with her.
Kennedy's parenting strategies include not hiring a nanny. In a previous interview, she stated she does not believe in having someone looking after her kids. It gives her anxiety and guilt. 
The 1970 Miss Ohio and Overton are truly winners in raising their children to become exceptional individuals. The couple is not only slaying parenting; they are also an epitome of a solid marriage. 
The sweet pair have been married for 36 years. Last year, Kooper even paid tribute to them on their 35th anniversary, thanking them for serving as her and her siblings' role models and best friends.
The couple has stayed away from the spotlight for years. Kennedy last appeared in the 2011 series "Way Black When," a show which features Black celebrities, including late comedian Richard Pryor.
Kennedy has focused on her philanthropy work. The veteran actress has been an active advocate for the non-profit organization Children's Miracle Network.