Keshia Knight Pulliam's Daughter Poses in Colorful Swimsuit & Goggles and Fans Notice Interesting Details
Keshia Knight Pulliam's daughter may soon send her mom out of the business of being famous over her charmingness. See how she triggered comments from fans while posing in a colorful swimsuit and goggles.
Keisha Knight Pulliam became famous after starring on "The Cosby Show" as Rudy Huxtable. Since then, she has worked on other projects and is an incredible TV star and producer.
The onscreen personality is also a doting mom to a young princess named Ella Grace, who is a famous face on mommy's Instagram page. Most times, her cuteness overloads stir a chain of reactions from fans, who all agree that she is the real deal!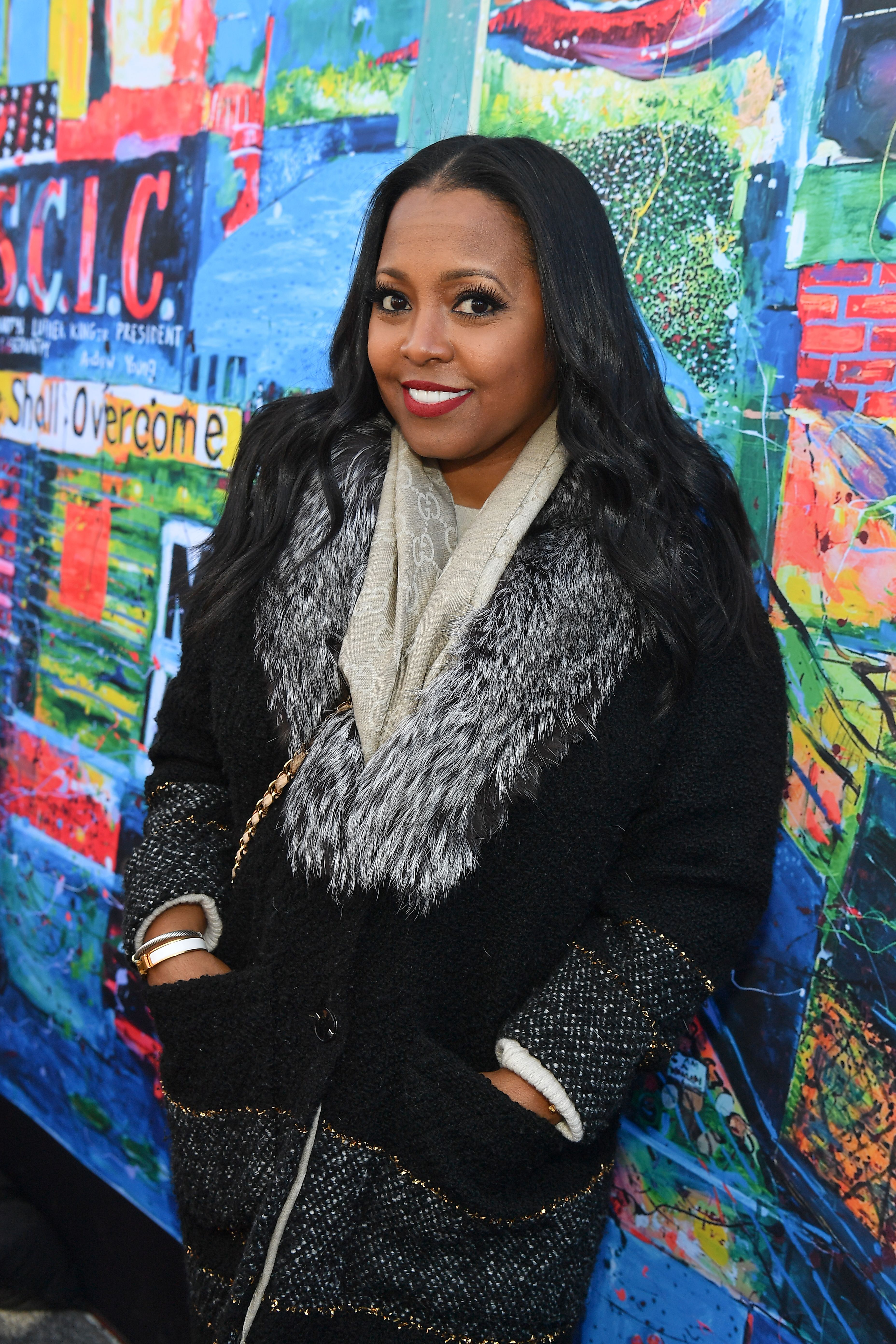 ELLA GRACE'S RECENT FEATURE
To begin a new weekday, the mother of one teased fans with a colorful update that could brighten any sad day. She shared a snap of the tiny minion decked in a rainbow-themed one-piece swimwear paired with goggles.
Ella posed with one hand suspended in the air, at the base of a pool. Her back basked in the warm rays of the sun, which highlighted her loosely knotted hair.
Behind the young miss in a ready-to-swim look were colorful green and white flowers, and a white tall house with uniquely fashioned poolside benches. 

HOW DID FANS REACT?
The "Summer 2021" captioned look garnered thousands of likes and a few sweet comments from fans who noticed some intriguing features about the young chap. A few commented on how fast Ella appears to be growing. One person wrote:
"She's getting tall, they grow up fast."

Another quipped: "Omg, she's tall." That was not all, other commenters fawned over her hairstyle, her confident pose and observed that she is already on the way to becoming a fashion icon. A fan's comment read,
"I can't too much summer cuteness…When you have no idea that your serving fashion as a mini model."

As if that was not enough praise for one day, a few others drew up a similarity between mother and daughter, maintaining that they look like twins. One person's comment read:
"A Rudy Huxtable lookin. Lol! She is too cute in her Lil goggles."

NOT JUST A CUTE FACE
Ella is all shades of cute, but beneath that beauty lies the hunger to have a career in the entertainment industry, just like mommy!
While speaking to a news source, Pulliam explained that her young daughter already proposed the idea of becoming an actress, which was welcomed.
In fact, the actress told her child that whatever choices she makes, mommy would be present to provide full love, guidance, and support.

WHO IS KESHIA KNIGHT PULLIAM?
Pulliam is the woman who played Rudy Huxtable, Cliff, and Clair's youngest daughter on "The Cosby Show." She began acting at a young age and remains the youngest entertainer nominated for an Emmy Award.
This was after her feature on the NBC sitcom, which aired in 1986. As a result of her acting prowess, she has continued to build her resume as an actress and producer.

PULLIAM'S ROMANCE
The actress was previously married to former NFL star Ed Hartwell. Their marriage was short-lived, as Hartwell filed for divorce six months after marriage. 
By then, Pulliam was already pregnant with their daughter. Apart from dealing with the divorce drama, she had to face the NFL star's accusations of infidelity as he asked for a paternity test for confirmation.
When baby Ella arrived, Pulliam committed to loving her mini-me and later moved on to a new relationship with actor Brad James. The pair met on the set of "Pride and Prejudice: Atlanta" and have been inseparable since.
She even got engaged last year with a custom-designed diamond ring from her lover. Thankfully, Ella agrees with her mom spending forever with James, as they have a splendid relationship.
For Knight Pulliam, if there was no connection between her daughter and the actor, it would have been a no-no because she cherishes her number one priority, who is none other than her stylish Ella Grace!