Inside Keshia Knight Pulliam's Life After 'Cosby Show' From Dramatic Divorce, Raising Daughter as a Single Mom to Finding New Love
Actress Keshia Knight Pulliam has been through a lot in her life, from a failed marriage to raising her only daughter and finally finding new love. Here's more about "The Cosby Show's" Rudy Huxtable, who is not a little girl anymore.
Keshia is most famous for her role as Rudy Huxtable, who she played as a young girl in the 80s. Pulliam shared the stage with some of television's greatest legends as a child, so the universe set her life to be a bit interesting. 
Since "The Cosby Show" finale, Keshia has been married, divorced, became a mother, and engaged again. There is no doubt that the past few years have been quite the rollercoaster for Keshia Knight Pulliam.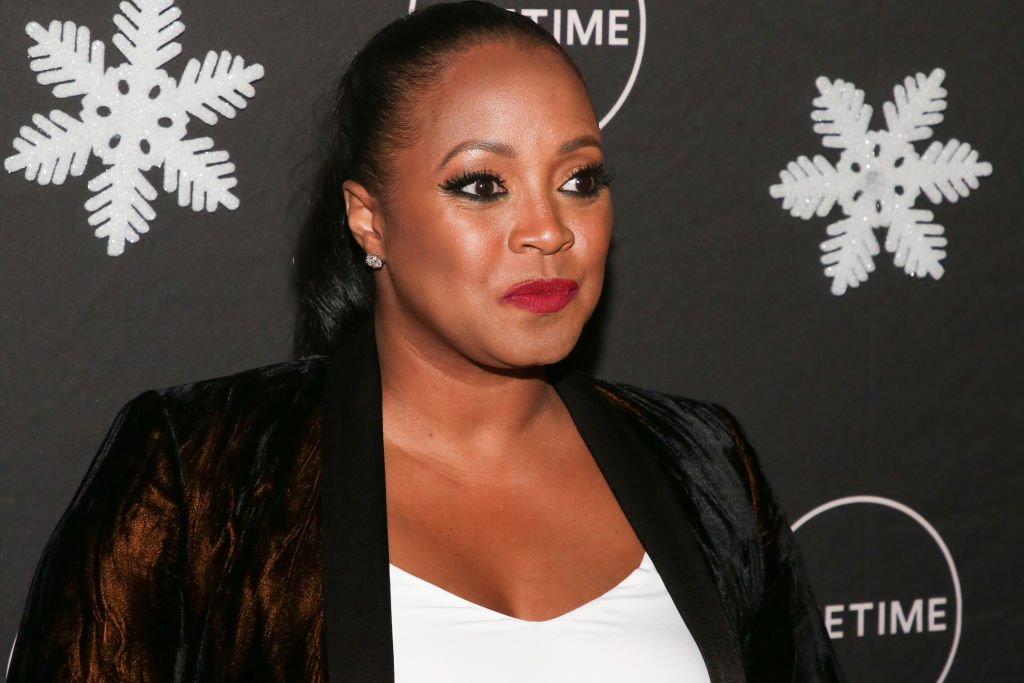 Pulliam's personal life may have its ups and downs, but the actress has done much more than what's in the tabloids. Over the past few years, she has appeared on popular TV shows, started a podcast, and became an entrepreneur. 
Pulliam has kept audiences entertained as Miranda-Lucas Payne on Tyler Perry's "House Of Payne" since 2007. The grown-up child star has even appeared in several films, including some Lifetime movies that families love. 
One of Knight's most recent roles is Caroline in the "Pride & Prejudice: Atlanta" movie released in 2019. However, if you are not a fan of film or television, Ms. Pulliam has you covered with some of her other ventures. 
In addition to being a famous actress, Pulliam also has the title black female entrepreneur to add to her resume. Pulliam is a co-founder of a venture capital fund along with partners Arian Simone and Ayana Parsons. 
The Fearless Fund is a venture capital fund that addresses the disparities black women face regarding funding. Pulliam's VC specifically targets their funding to women of color in a world that regularly bets against them. 
Knight's fans can also keep up to date with the actress and entrepreneur through her podcast, Kandidly Keshia. The podcast covers a wide variety of topics through Knight's voice and perspective and regularly features guests. 
In fact, Knight's podcast is so intimate that she shared some details about her past marriage and daughter on it. For many of those who are not aware, Knight was married to former NFL player Ed Hartwell. 
Pulliam and Hartwell seemed like the perfect match when they married in a secret ceremony in Georgia back in 2016. However, things turned sour soon after their nuptials, as Hartwell filed for divorce after two months. 
Knight was pregnant with her first child with Hartwell at the time of the divorce filing, making the breakup even more dramatic. However, in a lighter perspective, the actress revealed that being pregnant forced her to be okay. 
During a podcast episode, Pulliam revealed that the trying times of her divorce inspired the baby's name. She shared that she'd be naming the baby girl Ella Grace because she gave her the grace to get through the tough period. 
Pulliam's divorce was made final in 2018 and was granted on the grounds of adultery and cruel treatment. The actress was also granted full custody of their daughter, and her ex has to pay $3007 a month in child support. 
Fortunately, Grace is in good hands with her mom, who recently contemplated how she'd react if Grace went into showbiz. Pulliam revealed that she would support her daughter and give her the best guidance possible. 
Additionally, Pulliam's love life did a complete 180 recently, as she is
engaged
once again! The actress is engaged to "Pride & Prejudice: Atlanta" co-star, Brad James who she had been close to since shooting the movie.