Snoop Dogg Gives Update about Mother's Health & Shares Hospital Room Photo with Her and His Brothers
Snoop Dogg appears to be facing a challenging moment in his life, following his recent post on Instagram. Although there is not much known about the situation, fans and followers have sent prayers and support to the rapper.
Over the years, American rapper Snoop Dogg has shown he is an amazing family man. Time and again, he has flaunted the great relationship he shares with family members on social media.
Even though the legend is forty-nine, he still enjoys a sweet bond with his mom—Beverly Tate, constantly serenading her with accolades on his Instagram page.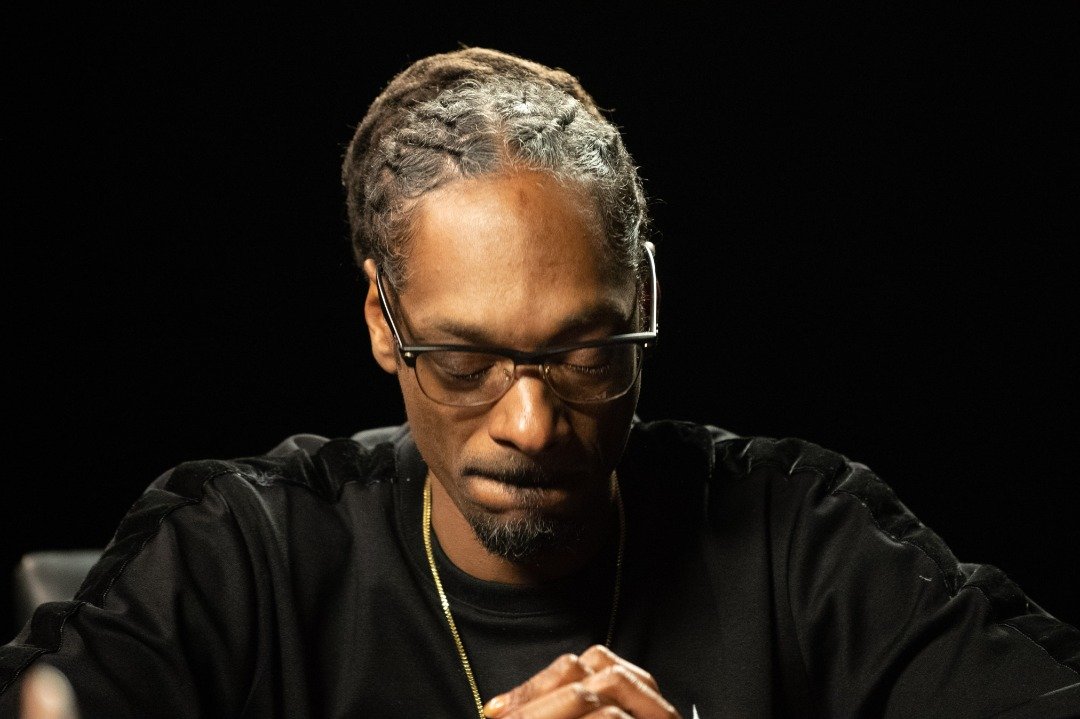 BEVERLY TATE'S HEALTH CONDITION 
Meanwhile, recent times have not been the best for Snoop Dogg, as Tate appears to be struggling with some health challenges. A few hours ago, the father of four gave fans a health update on the beloved matriarch, following her hospitalization via his Instagram page. 
The rapper uploaded a picture of himself gently touching his mom's forehead as she laid in a hospital bed while his siblings looked on. Tate held a cuddly white toy in her right hand and was covered with a multi-colored cloth.
In the caption, Snoop Dogg mentioned that he and his two brothers came by the hospital to visit their mom. He also added that Tate opened her eyes to see them and let them know she was still fighting. The talented rapper further wrote:
"God is good💕 🙏🏽 thanks for all the prayers one day at a time."
Since the rapper shared the post, many Snoop Dogg's celebrity friends have dropped supportive words in the comments section.
Fellow movie star Denyce Lawton sent much love and prayers to the icon, while rappers like Busta Rhymes and Juicy Jay dropped emojis. "Fast and Furious" star Tyrese also wrote, 
"Prayers for mother. Prayers for you, king, and your whole family...Momms is the true matriarch. Prayers over her. Keep fighting, mother, keep fighting."
Although Snoop Dogg has not given any specific information about his mother's condition, he hinted to the public about her health issues in May via a social media post. 
A day before the Mother's Day celebration, the singer shared a snapshot of his mom on his Instagram page. The picture featured Tate looking elegant in red attire, which she finished off with a matching hat and lipstick.
In the caption, Snoop Dogg sought prayers for Tate from all his friends and supporters. Some famous names granted the songwriter's request by dropping words of prayers in the comments section.
TATE AND SNOOP DOGG'S BOND
Snoop Dogg's show of emotional stress is not a surprise due to the inseparable bond he shares with his mom. Growing up as a child, the actor's chance of having a fatherly figure was brought to a halt when his dad left, some months after he was born.
However, Tate was there as a single mother and a constant source of support and love throughout the singer's life. Over the years, Snoop Dogg has proven to be a loving son, with a consistent show of love and support for his mother on the internet.
In one post, Snoop Dogg disclosed how his mother always sets him right when he makes mistakes. During an episode of the "Red Table Talk," which Snoop Dogg appeared on, he admitted to host, Jada Pinkett-Smith, that Tate convinced him to apologize to Gayle King, following his lash out at King. 
According to the singer, he was raised in the church by his mom and was taught to respect women. Later on, Snoop Dogg shared a public video where he apologized to King for overreacting. The public's prayers and support remain with Snoop Dogg and his family.