Arkansas Mom Goes Viral after Showing Her Newborn in 'Ugly Baby' TikTok Challenge
Lucy Baehr claims she won the "Ugly Baby" TikTok challenge after posting a video compilation of her newborn, and social media users think the infant looks like fictional characters.
While many think all infants are cute, being a poster-perfect baby is quite more challenging than you think. A new challenge on TikTok had moms posting about their newborns, trying to win the "Ugly Baby" challenge.
Lucy Baehr was among those who instantly went viral with over 22 million views already. The Arkansas resident, who is already a mom to Harper and stepson Cole, previously struggled with miscarriages.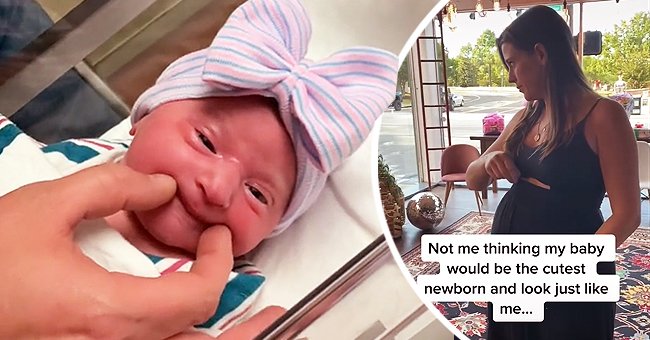 Thinking she wouldn't be blessed with another baby, she and her husband decided to get another dog, only to find out she was pregnant a few months later.
Baehr thought her miracle baby would be adorable and would look just like her but was immediately surprised once she saw baby Reese. "I'm pretty sure I looked at my husband and was like, 'she's healthy?'" Baehr shared.
The viral TikTok video had clips of Baehr's pregnancy journey until the day her daughter was born. Captured in some snaps were the infant's not-so-cute moments on camera.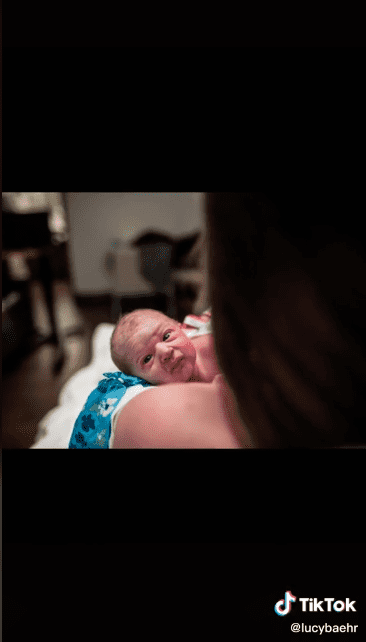 Baehr didn't deny that she was surprised to see her daughter's unique appearance but knew that babies don't look the same as they age. "This trend started where people were saying, 'we thought our newborn was going to be so cute and they were not. I was like, 'I win, I win!'" she quipped.
Reese had an unusually big nose, which Harper noticed immediately. Upon holding her little sister for the first time, Harper told her mom:
"She kind of looks weird, doesn't she?"
Baehr's post was met with diverse reactions from many TikTok users. While some shared who Reese reminded them of, including Mr. Bean and Dobby the elf from "Harry Potter," others called out Baehr for posting about her child.
The athlete captured a sweet and special moment where he told his father for the first time that the Washington Nationals recruited him.
According to the mom-of-three, "People are commenting like, 'oh my gosh, not a mom calling her baby ugly! You are a horrible mom. She's going to grow up with self-esteem issues."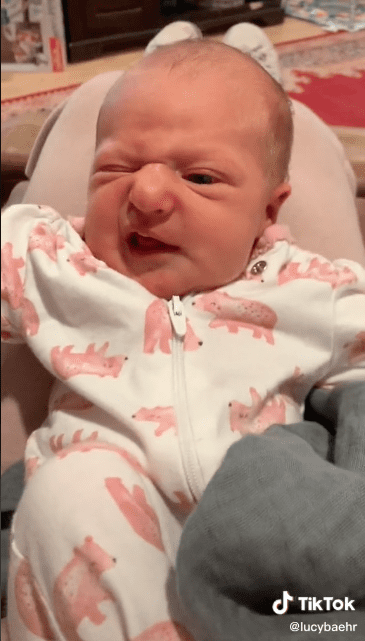 However, Baehr just wanted to show the world that not all babies are cute when they are born, but that doesn't mean they won't be beautiful as they age. She said:
"She's fine! I'll tell her all about it one day. This whole situation is going to go in her baby book. She is going to have a great sense of humor."
Baehr is fully aware that the viral post is all for fun and laughs and that her baby is not actually ugly. In fact, companies are already reaching out to send baby Reese toys in exchange for videos.

TikTok has become a favorite app in the past years where users instantly go viral for videos they post. Recently, baseball player Robert Anthony Cruz went viral for posting a video surprising his father at work.
The athlete captured a sweet and special moment where he told his father for the first time that the Washington Nationals recruited him. The father-and-son moment captured the hearts of many social media users in an instant.