Robin Roberts & Longtime Partner Celebrate 16th Anniversary - See Their Tributes & Rare TBT Photo
Robin Roberts and her longtime partner, Amber Laign, are celebrating 16 years together. However, they kept their relationship under wraps for half of that time.
"Good Morning America" co-host Robin Roberts and Amber Laign are proving that love can stand the test of time even in the entertainment industry as they have been in a relationship for 16 years already.
Their love story began in 2005 when they were set up for a blind date by some mutual friends. According to Roberts, they tried to call off their meeting twice.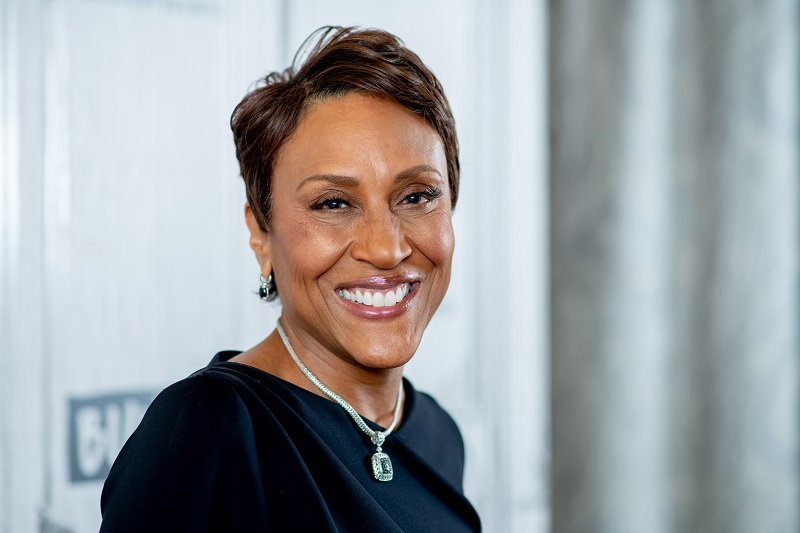 MATCH MADE IN HEAVE
Fortunately, they didn't, and Laign's grace immediately caught Roberts' attention. The TV personality added that a sense of "ease" flew throughout the evening.
In her 2014 memoir "Everybody's Got Something," Roberts wrote that she felt a strong connection with Laign because she genuinely didn't know who she was.
She confessed that Laign, a licensed massage therapist and co-founder of essential oils company, Plant Juice Oils, hardly ever followed sports and had not seen her on ESPN. 
Still, the couple hit it off reasonably quickly, and when Laign had to go to Tahiti, Roberts couldn't stop feeling butterflies in her stomach. However, almost nobody knew about their romance for eight years.
RELATIONSHIP AFTER COMING OUT
In 2013, Roberts took to Facebook to share with her fans and followers that she is gay. Her closest friends and co-workers already knew. She wrote: 
"I am grateful for my entire family, my long time girlfriend, Amber, and friends as we prepare to celebrate a glorious new year together."
Ever since coming out as gay and acknowledging their romance, Roberts and Laign have been more open about their relationship. They frequently share photos and videos of themselves on social media.
Unfortunately, pictures of their blind date are not available. However, Laign recently posted a "pretty darn close" one on her Instagram stories. It was taken the first time they traveled together to meet Roberts' friends at an Indigo Girls concert.
"We embrace each other's perfect imperfections… like my singing."
Apart from that, Roberts confessed her partner was "very supportive" and stood by her side "every step of the way," including her battle with breast cancer in 2008 and myelodysplastic syndrome in 2012. 
Even during the most challenging months of the pandemic, their romance only grew stronger. According to Roberts, she spent more time with Laign in 2020 than in the previous 15 years combined.
For some couples, such a drastic change in their dynamics would have threatened their relationship. In Roberts and Laign's case, they had never been "stronger."
CELEBRATING 16 YEARS TOGETHER
On July 26, 2021, Roberts and Laign celebrated 16 years together, a rare milestone for most couples nowadays – especially if they are involved in the entertainment industry.
To commemorate the occasion, the TV personality uploaded a video singing next to her longtime partner with Maria Shriver in the background. In the caption, Roberts wrote:
"Today marks 16 years I've been blessed to have this amazing, loving light in my life… sweet Amber. We embrace each other's perfect imperfections… like my singing."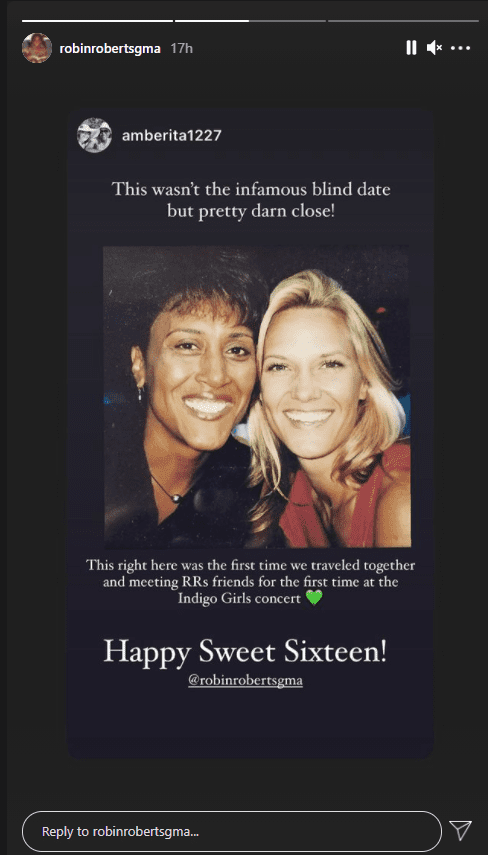 At the moment, Roberts and Laign live in Connecticut. Although they do not have any children, they adopted a dog named
Lukas
in 2015. The pet has an Instagram account with over 15,000 followers, way more than Laign's private account.
Earlier this year, Roberts posted a touching tribute to Lukas to celebrate National Puppy Day. She explained  that the pup was adopted from the Animal League and urged other people to give other dogs a "furever home." What a beautiful relationship!