Diddy's Twins Prove They Are Native New Yorkers Posing in Matching Jackets & Shorts - See Their Fashionable Look
Diddy's twin daughters are making history in the modeling industry, and like their celebrity dad, their popularity is starting to spread like wildfire.
Recently, the young ladies hit the streets of New York to model matching jackets and shorts, giving the city and fans a dose of their fashionista prowess.
Sean Combs, popularly called Diddy, is a music executive, producer, rapper, and entrepreneur, but one of the titles he glorifies the most is being a parent. He has six kids from different relationships and is a doting dad to the entire clan.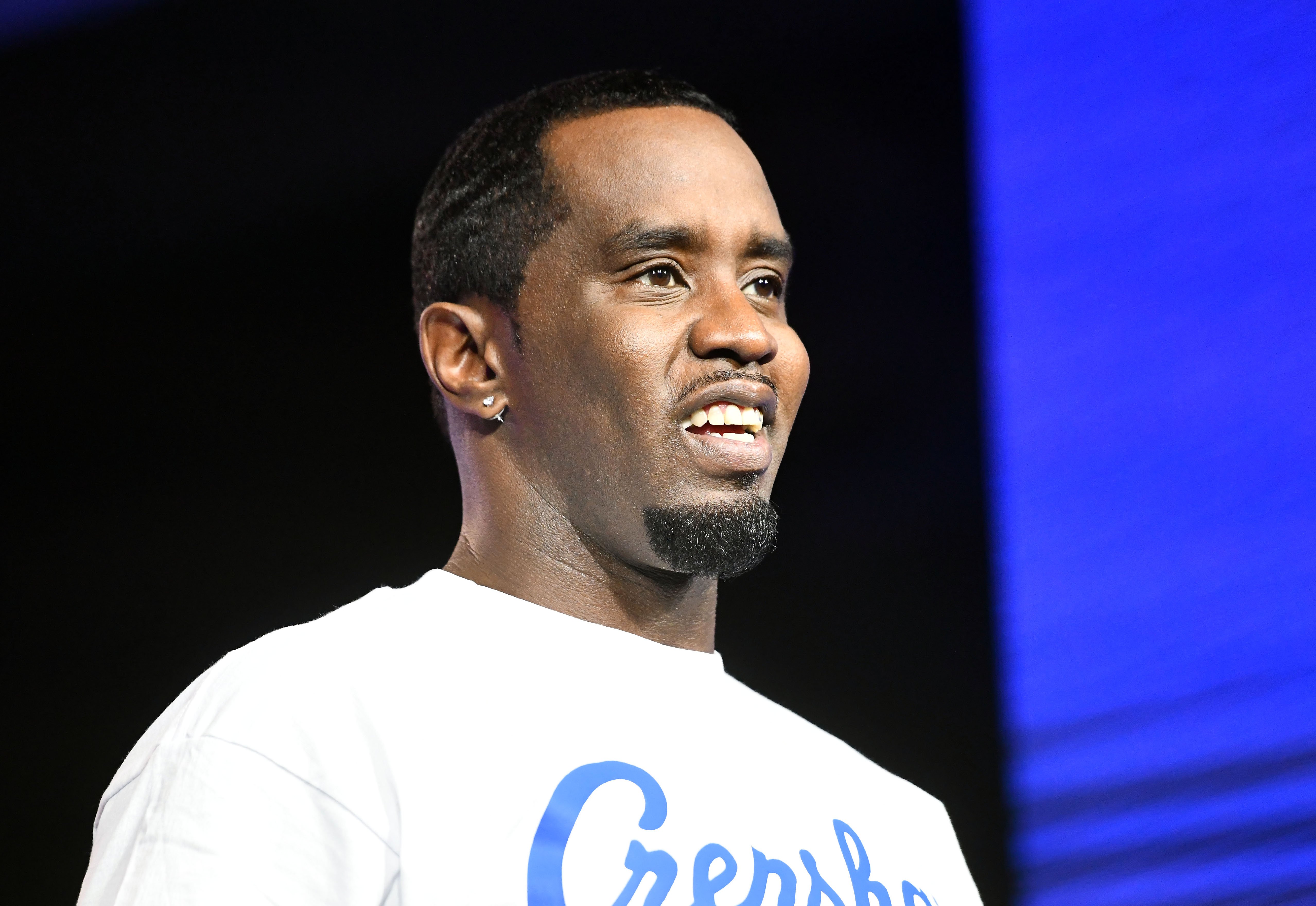 The mini-Combs, like their father, have peculiar talents, and although not all of them have a knack for the entertainment industry, they have successfully begun to climb their ladder to success through their works.
One of the recognized family members are the Combs twins, D'Lila and Jessie. Diddy shared them with a former girlfriend, model Kim Porter, who is now deceased.
These girls are their father's doppelganger in looks but inherited their mom's modeling genes as far as physique and talent go.
Recently, the sisters showcased their enviable beauty and modeling prowess by confidently posing in fashionable pieces while being photographed on the streets of New York, in between the zebra lines.
The girls rocked black matching bikers shorts and a crop top laced with fringed white long sleeve jackets. They added New York-themed face caps which covered their long braids.
That was not all; these young models decked crisp white kicks and Balenciaga designer totes. It was not sure whether they had any makeup on; however, their vogue-worthy model poses could not be debated because they aced it! The photo's caption read:
"We are Native New Yorkers #nyc #thecombstwins."
Over twenty-seven fans thought the celebrity kids did a perfect job, and they supported them with their likes and added some praises in the comment section.
THE FASHIONABLE TWINS
Whether on a runway, highway, or walkway, the Combs twins bring on nothing short of an A-game with their style, poise, and pose.
They were first introduced to the fashion world by their late mom, a credible model, Porter, who nurtured and dressed her then-7-year-olds to strut down the runway.
After that, their knack for fashion awakened, and thankfully, they have the unique physique and attitude to go with the drive.
D'Lila and Jessie are not only great at rocking fashionable pieces but also are skillful dancers. These days, they have been displaying some awesome dance moves via their Tik Tok page, which has been the talk of the town.
DIDDY & KIM PORTER'S BLEND
Diddy has been with many women in the past, but a few remain close to his heart, as he shares a memorable experience and relationship with them.
One of these women is Kim Porter. She was the mother of his twins and an older son named Christain Casey. Despite their fallout, the former lovers maintained a cordial relationship and had no problem co-parenting their kids.
Sadly, Porter passed away from a lung infection in her home at age 47. Days before then, she sent the kids to Diddy and asked him to take care of them. The rapper recounted the experience and admitted that she told him those deep words before closing her eyes for the last time.
HIS FATHERHOOD JOURNEY
After Porter's death, the music mogul had to take on the responsibility of being mommy and daddy to his babies. Thankfully, the girls helped him to live up to expectations. It was not an easy journey, but he pulled through.
Apart from the twins and their brother, Diddy is dad to a teenage daughter, Chance, the same age as his twin girls, sons, Justin and Quincy. Even though they are all from different women, they learned sibling love effortlessly and show their support for one another at all times.
Last week, the Combs sisters trooped out to support their brother, Quincy, at the premiere of "Power Book 2: Raising Kanan;" the young man stars in the new series.
Diddy's schedule does not affect his time with his kids. The celebrity even taught the children some valuable lessons like how to show compassion. Despite being privileged, they know how important it is to care for the needy.
A few months ago, his daughters donated some skincare and beauty products to Alexandria House, LA. This is a supportive housing scheme for women and kids trying to move from emergency shelters to permanent homes.