Vanessa Williams & Rick Fox's Daughter Sasha Dons Form-Fitting Top & Ripped Jeans Emphasizing Her Figure
Vanessa Williams & Rick Fox's daughter Sasha recently stunned her fans on social media with pictures showcasing her curvy figure. She is the couple's only child together and is also following in their footsteps as an actress. 
Several years ago, former NBA champion Rick Fox was married to actress/singer Vanessa Williams. Their union lasted for six years, and it resulted in the birth of their daughter Sasha. 
Despite their separation, Rick and Vanessa maintained a cordial relationship that enabled them to co-parent their daughter Sasha effectively. With such dedicated parents rooting for her, it is no surprise that the tot grew up into the confident woman she is today.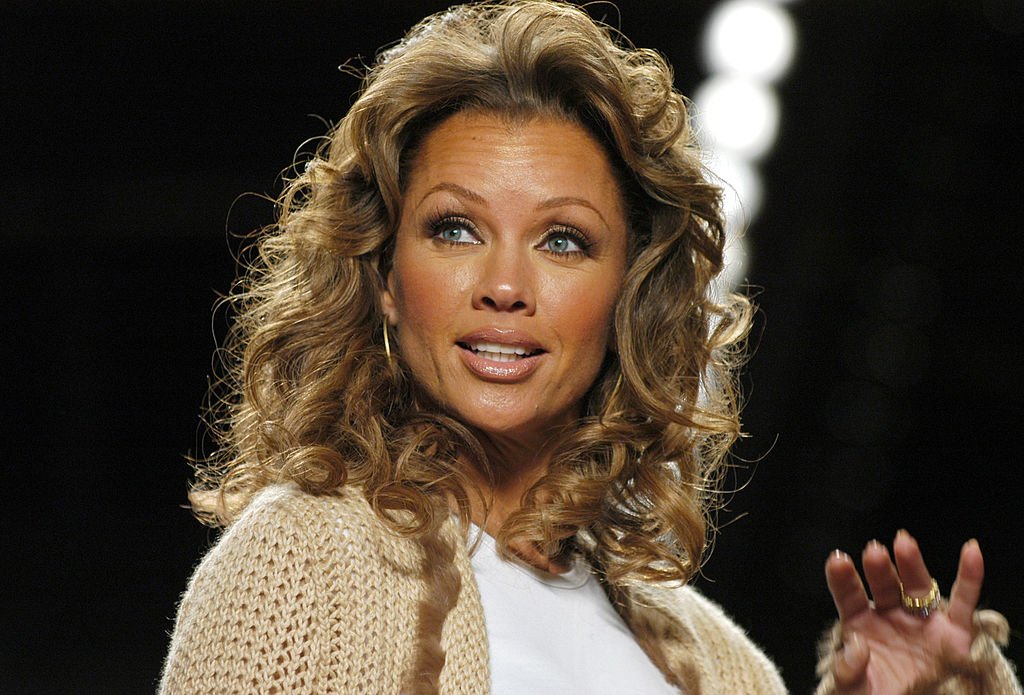 When it comes to looks, Sasha is an ultimate specimen of the female species, and she knows it. Her Instagram feed is inundated with pictures of her draped in gorgeous attires that flatter her curvy physique. 
One of her recent updates was a post that held a montage of pictures that captured her day out with a friend. The first slide caught her taking off a large brown overcoat to reveal the gorgeous outfit she wore underneath. 
It was a perfectly put-together combo that included a white sleeveless top worn under a trendy petticoat. She opted for baggy ripped jeans for bottoms and cinched them tightly at the waist with a black belt. 
Other pictures in the series she posted captured some of what she did with her friend; they had a great time at a famous club called Dave and Buster's. In her caption, she revealed that they had "bruschetta and tea." 
Sasha is the only child Vanessa and Rick had together before their relationship hit the rocks. Keep reading to find out about how their separation impacted her relationship with them. 
VANESSA WILLIAMS AND RICK FOX 
Rick Fox and Vanessa Williams were married for five years before he filed for divorce. At the time, Sasha had just been four years old. 
They struggle with getting recognition as models because only skinny women seem to meet the standard. 
Despite their differences, the two were able to work together to raise their little girl. They did a great job at it too, which is probably all because they already had experience as parents.
Aside from Sasha, Vanessa also has three kids from her first marriage, while Rick is a father to a boy from his previous relationship. 
SASHA'S INHERITANCE 
When she was born, she came equipped with great looks and a passion for acting that has taken her very far in such a short time.
At her current age, the budding actress already has more than two movies under her belt, some of which saw her act side by side with her parents. 
When she's not out there being an actress, the talented young Sprite can be found posing up a storm in designer attires or walking the runway for big brands. 
Her career as a model seems to be seeing more growth, but she recently revealed in an interview that acting, directing, and music have always been her focus. Modeling came along when she got scouted by an agent at the age of 18, but it was never on her radar. 
Despite her talents and heritage, there are some things that even she can't avoid. As a model, she falls under the plus-size category, and they struggle with getting recognition as models because only skinny women seem to meet the standard. 
Sasha has experienced it and is all for seeing a change in that aspect of modeling. She believes anybody can be a model regardless of ethnicity, body shape, and size.