Daily Joke: On 40th Wedding Anniversary Husband Opens up about Benefits of a Marriage
A man named Tom and his wife had been married for 40 years and decided it was a huge milestone worth celebrating. To make the occasion memorable, the duo planned a big befitting party.
The pair wanted to make it unforgettable for themselves and their friends so they planned a three-day event at a resort while letting their friends and other guests know that it would be like a vacation.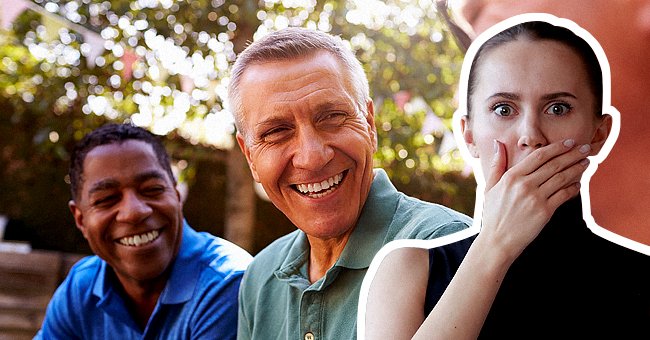 Tom and his wife got to work as they paid for props, a plane to gather their friends to the location, food, and drinks. They also made sure that the necessary things were in place.
A day before their big event, the man and his wife headed to their vacation spot and booked the rooms their guests would stay in. After making sure everything was in order, they sent out invitations.
On the first day of the celebration, the couple and their well-wishers headed to the tourist attraction sites, taking lovely pictures and basking in the tropical scenery.
The second day was filled with activities, including sky-diving, horseback riding, golf games, and a whole lot of refreshments. On the third day, the couple gathered their guests and enjoyed a barbecue.
They all filed into the swimming pool area of the hotel, enjoying the afternoon. Some people lounged by the poolside enjoying grilled beef, while others took laps in the pool.
By evening, everyone got dressed for the couple's 40th-anniversary dinner. The guests glammed up, rocking designer wears. The women had their hair done with perfect makeup, and the men looked handsome in their tuxedos. 
By the time the evening party started, everyone was in the banquet hall, enjoying the good music, the delicious meal, and the expensive drinks. 
At a point, Tom decided to give an appreciation speech and mounted the stage looking elegant as he addressed his guests. As he was about to speak, one of his closest pals interrupted him and said:
"Tell us, Tom, just what is it you have learned from all those wonderful years with your wife?"
Tom cleared his throat and replied, "Well, I've learned that marriage is the best teacher of all. It teaches you loyalty, forbearance, meekness, self-restraint, forgiveness --and a great many other qualities you wouldn't have needed if you'd stayed single."
If you enjoyed this joke, you might find this one even more hilarious. It is about a man who got to work on a Monday morning and was greeted by a mystery email about his wife from his young neighbor.
Sources: Reddit.com