Meghan Markle & Prince Harry's Biography News Cause Clash between Royal Experts – Check Out Their Arguments
The Duke and Duchess of Sussex's biography did not sit well with many, including both fans and royal experts, but the news that it will be updated with an epilogue seems to be the straw that breaks the camel's back.
The biography, which Carolyn Durand and Omid Scobie co-authored, was published in 2020 and followed the Sussex's journey from their meeting in 2016 to their exit from the royal life and duties.
The new epilogue will touch on the demise of Prince Phillip and how heartbreaking it was for Harry and Markle. It will also recount the pain the couple went through after their miscarriage, as well as the birth of their daughter Lilibet.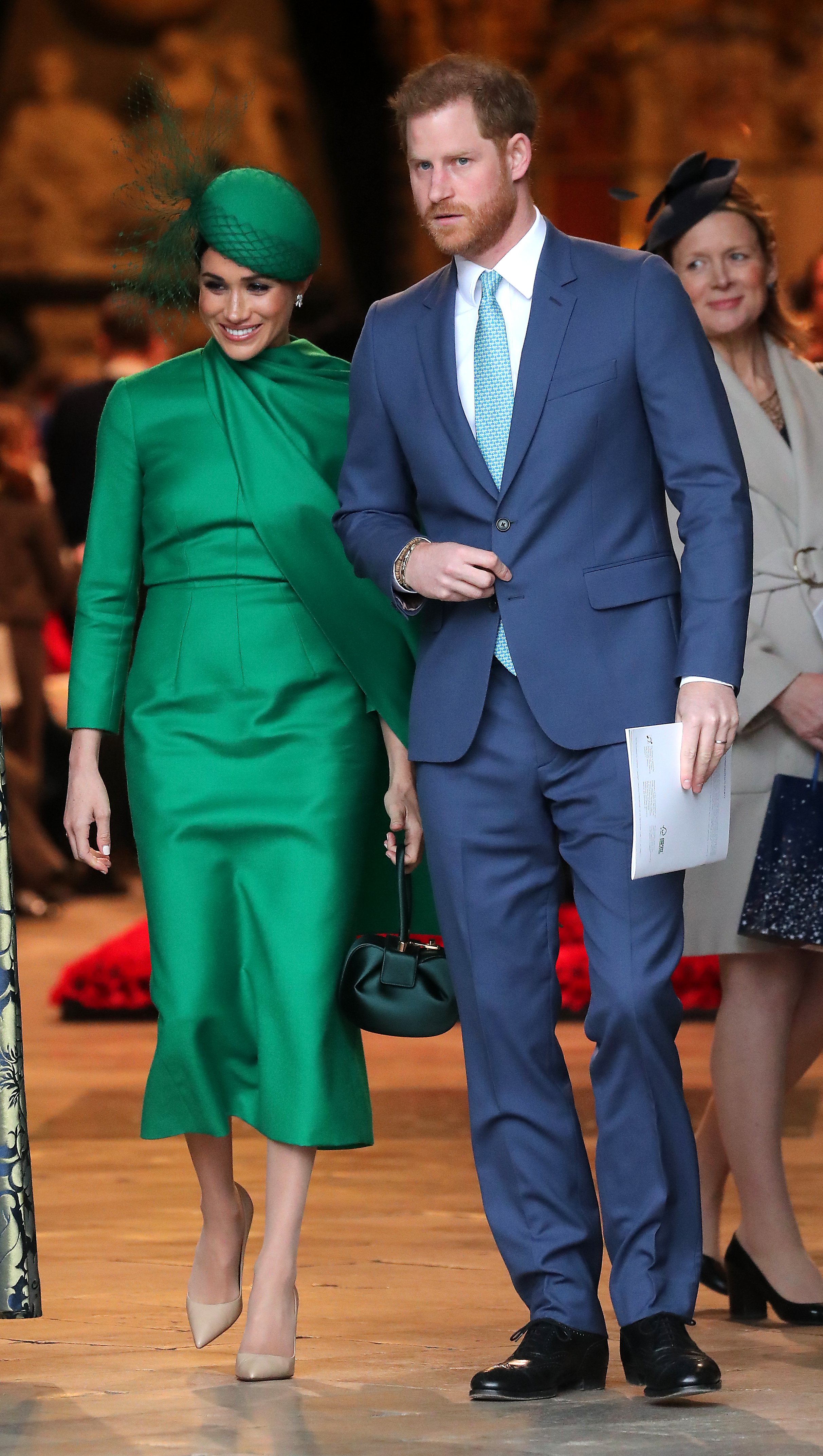 It will also include the couple's journey to finding a new residence in California and settling down, as well as their multi-million deals with Spotify and Netflix. It is set to be released on August 31, the day that Princess Diana passed on.
The news has not been received well among the royal experts, with many criticizing the couple. Others claimed that the biography was not meant to have new chapters and are questioning the new epilogue.
People triggered because I called out an inaccurate report (which failed to ask for comment) claiming the paperback has "new chapters" that will "reopen royal rifts" (neither claims true). Didn't think I'd have to explain the obvious but an epilogue does not equal "new chapters". pic.twitter.com/q6VADm7JVq

— Omid Scobie (@scobie) July 27, 2021
Omid Scobie, who co-authored the original copy, took to Twitter to explain why the additional epilogue was necessary. He claimed an epilogue was not an extra chapter, following a claim by a royal expert that said:
"I think we've all learnt by now that Harry, Meghan and Omid's truth is their own truth and not necessarily the truth."
The biography revealed many truths regarding the Sussex and their struggles in the royal house. One such claim was that some senior royals and staff were very disrespectful of Markle, which did not sit well with Harry.
I'm confused: in April, #Meghan's cheerleader Omid Scobie publicly denied that the forthcoming paperback edition of his hagiography would contain controversial new chapters (see attached quote). Now, he's announced that it will do pic.twitter.com/JyZipJ9Bsn

— Richard Eden (@richardaeden) July 27, 2021
It also revealed that William and Harry's relationship had taken a hit when William advised Harry to get to know Markle well before getting involved with her. Harry did not take the advice positively, and this created animosity between the brothers. 
The situation at the palace had gotten so bad that Sussex believed that some of their family members were leaking stories about them to the media. This and many more struggles highly contributed to their decision to exit their royal life.
Scobie has jumped to Markle's defense, claiming that there were indeed several conversations about Archie's skin color among the royals.
I think we've all learnt by now that Harry, Meghan and Omid's truth is their own truth and not necessarily THE truth, https://t.co/2pkF2Vp8DK

— Angela Levin (@angelalevin1) July 27, 2021
Scobie, a royal editor, and writer has been on the receiving end of criticism following his involvement with the Sussex and has not been spared from people's mean remarks claiming that he is an unofficial spokesman.
The 39-year old journalist says that people are often critical of him, and he believes that it is because he is on the side of history that many people don't want to be part of, adding that it has rubbed people the wrong way.
He adds that the book, which included hundreds of interviews, came about after people noticed that how the tabloids painted the Sussex was a far cry from how they knew them in person and wanted to share the truth about them.
Birds of a feather flock together Richard. No one in Sussexes camp should be trusted.

— Peony (@blub99999) July 27, 2021
He says the tabloids have over the years painted an untrue picture of the lives that Harry and Markle led, and the book was their way of telling their truth. He adds:
"Had things been very different with the press over here, we probably wouldn't have been able to put this book together."
Scobie, who has been a close friend of Harry and Markle, claims that most of the stories run on the tabloids about the two were planted in the media by Prince William's staff. 
Yes...how strange, but l always find it strange that whenever Omid is interviewed he is never taken to task on these things. Like why wont any journalist ask him how he got the details of the Queen's vault which held priceless jewels?????

— Mrs Poundberry (@MrsPoundberry) July 27, 2021
He says that the stories ran by the tabloids about Prince Harry's mental health deteriorating, among many others, was a result of the tabloids being briefed by sources from the palace.
Markle, in their interview with Oprah earlier in the year, claimed that someone in the royal family had concerns about her son's skin color even before he was born, and many castigated Markle, calling the claims a lie.
Scobie has jumped to Markle's defense, claiming that there were indeed several conversations about Archie's skin color among the royals. He, however, declined a request to name the people that made the racist comments.