Meghan Markle & Prince Harry's Biography Update Reveals Details That Infuriate Royal Expert & Fans
Finding Freedom was a book meant to document the Sussex's journey from their meeting in 2016 until their exit from their royal life, but the updated version has people outraged.
The Duke and Duchess of Sussex's updated biography, which will be released on August 31, will include the details of their truth bomb interview with Oprah as well as their 'heartbreak' after the demise of Prince Phillip.
It will also discuss the couple's multi-million deals with Spotify and Netflix, which will feature the Sussex's latest projects, including an animated series named "Pearl."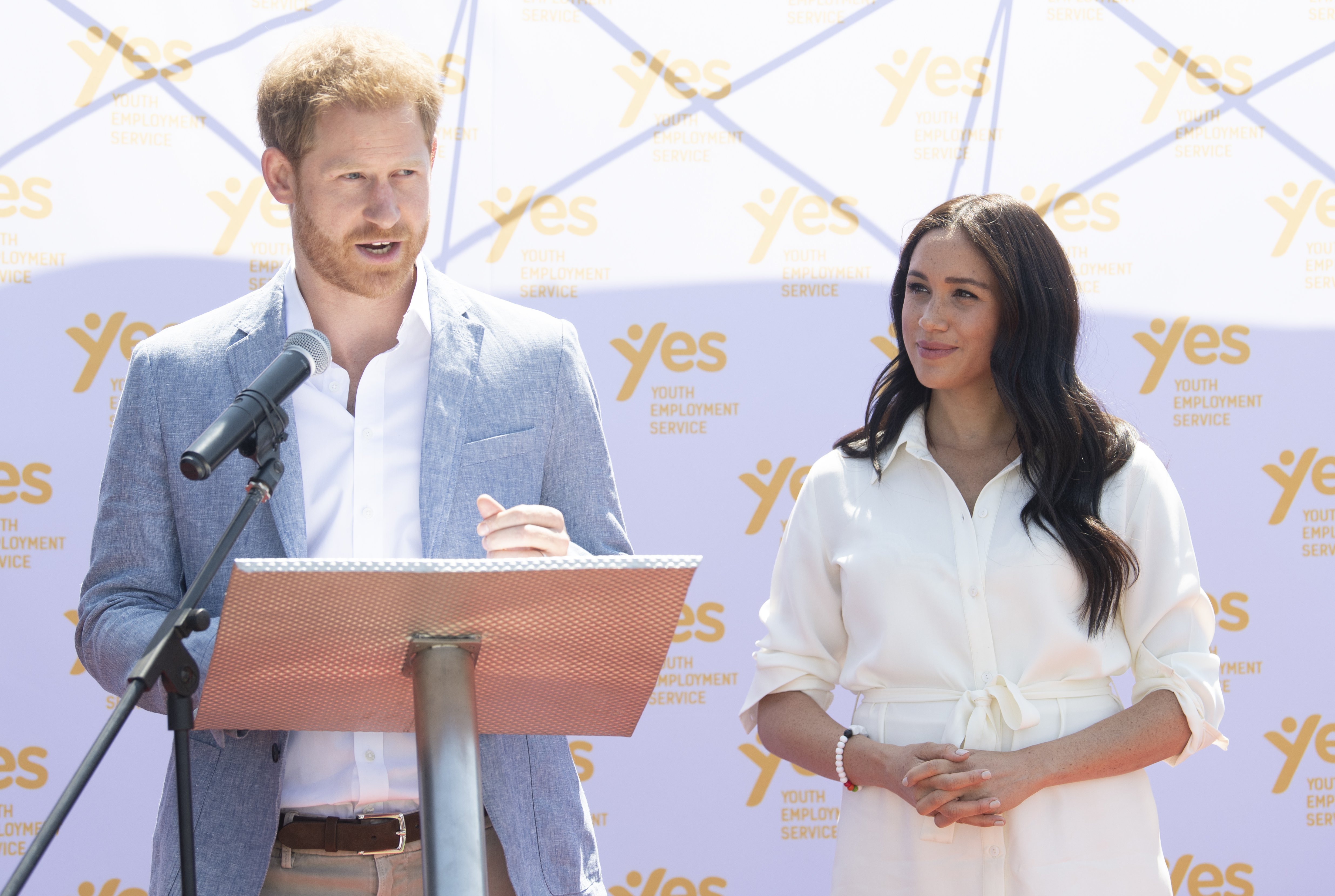 The release date is meant to coincide with the date that the Princess of Wales, Diana met her death in a car crash, and those close to the Sessexes will participate in the writing of the additional updates.
The updates will also include the challenges faced by the Sussexes concerning the British Press, their privacy and recount the couple's journey towards healing after suffering a miscarriage.
I can't believe that Harry and Meghan are using the excuse that although the Duke of Edinburgh aged 99 was in hospital they didn't think he would die and that's why they went ahead with Finding Freedom. https://t.co/bBXmZGGiXD

— Angela Levin (@angelalevin1) July 26, 2021
The news of the updated biography did not sit well with many and Royal expert Duncan Lacombe says the "extremely telling" new chapter might ruin any reconciliation with the family. 
Fans were outraged at the update's announcement and went as far as calling the whole situation a grotesque circus and a descent into madness. One Twitter user said:
"Harry is concerned people are focusing on the drama? How about he stops creating it? Only he can't, because of the money."
Angela Levine, a royal expert, took to Twitter to claim that the Sussexes said they did not think Prince Phillip would die, and that's why they went ahead with Finding Freedom. 
Users of the social media platform went ahead to criticize the couple, saying that they did not care about anyone but themselves, and should've postponed the interview seeing as the Duke of Edinburg was hospitalized.
Friends of Meghan came to her rescue to claim that the palace was using the prince's health as an excuse to shut Meghan up, adding that it is the same problem Meghan had to deal with in the palace.
Let's look at it this way...they have a justification for everything. Conclusion: The Sussexes are always right, nothing is ever their fault.
It was PP's fault for dying when he did because he knew about their O interview and died to make them look bad. Ergo...not their fault.

— JoMoCa (@JoMoCa11) July 26, 2021
She [Meghan] describes how she was changing Archie's nappy when she fell to the floor.
The couple left the royal residence in 2020 amid claims that the Duchess of Sussex was harassing palace employees. It even emerged that some of the employees had formed a group to help them deal with post-traumatic stress caused by Meghan.
The couple reportedly moved into Tyler Perry's Beverly Hills mansion before settling in Santa Barbra, raising their son Archie and daughter Lilibet.
I can believe it. That is maybe the saddest indictment of the pair I can give. I can absolutely believe they would use that excuse.

— Lindsey Northern Lass (@linzstracs) July 26, 2021
They are reported to have settled into their new neighborhood, where they will live close to prominent neighbors such as Ellen Degeneres and Rob Lowe. The couple's rep said:
"They have settled into the quiet privacy of their community since their arrival and hope that this will be respected for their neighbors, as well as for them as a family."
The Duchess of Sussex opened up about her struggle with dealing with a miscarriage that she and her husband suffered. She describes how she was changing Archie's nappy when she fell to the floor.
She says she felt she was losing her second baby, and in the devastating events that followed, she says she wondered how they would heal from the loss.
After so much pain, the couple had reason to celebrate after the birth of their daughter, Lilibet Diana, in June 2021. The little girl's name Lilibet is the family nickname while Diana is a tribute to her late grandmother, Princess Diana.
Harry's memoir is said to focus on their loss, the birth of their daughter, as well as the death of his mother, Princess Diana, and who he blames.