Daily Joke: Businessman Makes Some Unusual Requests at a Local Barber Shop
A businessman left his house for an important office presentation and was driving through a small town on his way. Suddenly, it dawned upon him that he didn't look presentable enough, so he stopped the car to have a look at himself. 
The businessman's suit was prim and proper, and his shoes were sparkling clean. He even wore his wristwatch, and it was telling the correct time. He then proceeded to have a look at his face, and to his relief, there was nothing wrong there either. Finally, the man tilted the rearview mirror and saw that his hair looked messy.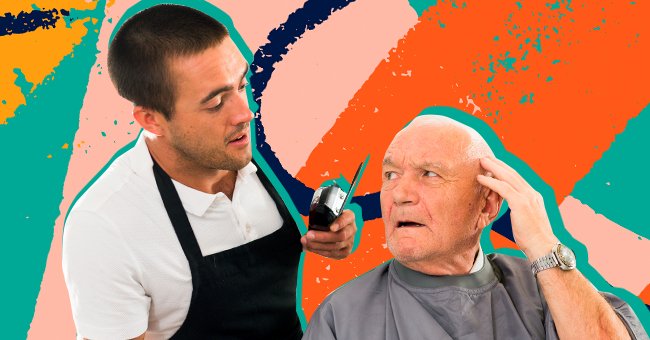 It seemed that he needed a haircut but didn't have much time to waste. However, he could not show up at the presentation with his messed-up hair, so he decided to look for a quick fix. After a while, he remembered that there was a little barbershop on the corner of the road, and without wasting more time, he drove straight to the barbershop. 
It took only a short while to get his haircut, after which the man set off on his journey again. After almost two weeks, the man drove to the barbershop again. This time, he was in no hurry and had no office presentation or meeting he needed to attend. As soon as he entered the shop, he was greeted by the barber.
"Hello again, Sir," said the barber. "What can I do for you?" 
"Oh, I'd like another haircut... But I'm awfully particular. Can I make a few requests this time?" replied the businessman.
"Of course," replied the barber. "Anything you want, Sir. Please, take a seat." 
The barber pulled out a seat for the businessman, and he sat down. 
"So, what would you like?" asked the barber. 
The businessman took a deep breath and proceeded to specify the exact haircut he wanted this time.
"Well, for starters, I want you to cut my right sideburn an inch shorter than my left. For my mustache, I want the sides chopped, so it looks a little like Hitler's. Cut the hair on the nape of my neck at a 5-degree angle instead of straight across. Make sure to give me a slight cowlick. I want my hair parted on the left but unevenly. Cut exactly two little divots out on the back of my head. When you use the clippers, I want the two sides slightly different lengths. Blend the sides in, but don't blend in the back. And when you put the hair gel in, comb the front straight forward and the hair on the top of my head to the rear."
The barber was dumbfounded by the businessman's somewhat queer requests and didn't know how to give him his desired haircut. 
"I'm sorry, I can't do all that!" remarked the barber.
"Why not?" asked the businessman. "That's exactly what you did last time!" 
The businessman clearly surprised the barber with his epic response, channeling his frustration cleverly! 
If you found this joke hilarious, you might like this one about a barber who decided to give free haircuts one day, and with every free haircut, he was showered with gifts from his happy customers. 
Have a joke or a funny story to share? Please send it to info@amomama.com with the subject: Subscriber Joke.  
Source: Reddit