Will Smith's Ex-wife Sheree Zampino Shares Heartmelting Never Been Seen Childhood Video of Son Trey
Will Smith's ex-wife Sheree Zampino recently posted a video of their son Trey's early years on her social media account, and the doting mother's post is positively precious.
Successful actor and musician Will Smith was married for the first time in 1992 to Sheree Zampino. During the same year, the twosome welcomed their first child, Willard Christopher "Trey" Smith III.
It was Valentine's day when Zampino told Smith that she wanted a divorce. Despite the latter's wish to maintain the marriage, he gave in to Zampino's wish, and their relationship ended in 1995.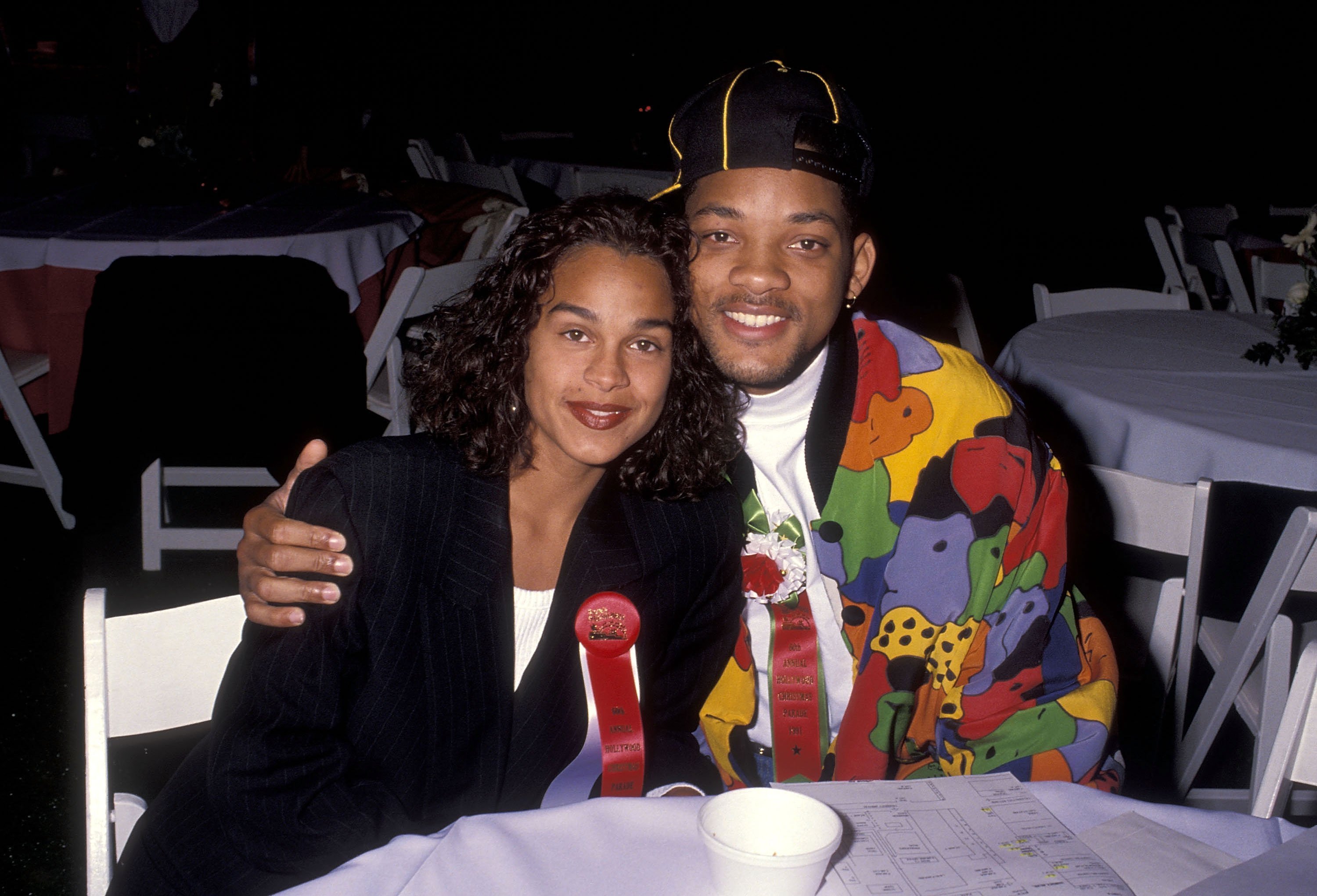 A SWEET CLIP
On July 25, Zampino took to her Instagram account to share an adorable throwback video of herself and her son Trey. She looked striking in the clip that shows her sporting a red sleeveless top.
Zampino had a short hairstyle, and she accessorized herself with a bracelet and earrings. Meanwhile, baby Trey had only a pair of shorts on while he was lying on his mother's lap. In the caption, Zampino wrote:
"Watched some Baby Trey home videos this weekend and had to share this one!"
The video, which garnered over 65,000 views, clearly emphasized that Zampino was always a beauty since her younger days. In the comments section, one person wrote, "You are so beautiful then and now."
Some people would not think Trey, Jaden, and Willow are step-siblings because they all get along so well.
FATHER-SON RELATIONSHIP
Like his famous father, Trey is an actor best-known for several films, including "All of Us" and "The Speech." He also pursued a career in music and worked as a disc jockey with the stage name "AcE."
In 2018, Smith became candid about his relationship with Trey. The "Men In Black" star posted a heartwarming video on Instagram about the evolution of his relationship with his son after he divorced his mother.
"We STRUGGLED FOR YEARS after my Divorce from his Mother. He felt betrayed & abandoned," Smith wrote. "It is a Wild Blessing to recover & restore a Loving Relationship with My Beautiful Son!"
GREATEST FAILURE
At the special Father's Day edition of his wife Jada Pinkett Smith's "Red Table Talk" Facebook Watch series in June 2020, Smith was movingly emotional when recounting his first marriage to Zampino. 
Divorce was Smith's most significant failure and the worst thing that's ever happened to him. In his adult life, he had been hurt, but he said that nothing had ever compared to the failure to get divorced from Zampino.
Smith recalled that he and Zampino had a lot of trouble getting along because each wanted the other person to do it their way. She wanted him to father Trey like she wanted him to, but Smith refuted that notion. 
Smith and Zampino are now co-parenting Trey in a very amicable manner. In November 2018, Smith wished Zampino a happy birthday with a throwback photo of him posing with her and their then-baby.
In the caption of the sweet family picture, Smith, who shares two children, Jaden and Willow, with talk show host Jada, wrote that he cherished Zampino and hailed her as a wonderful mother. 
THE THREE SMITH KIDS
Some people would not think Trey, Jaden, and Willow are step-siblings because they all get along so well. It is common for Trey to post pictures of his family, especially his siblings. All three also share a passion for music.
Despite being in the midst of their own Hollywood career, Trey, Willow, and Jaden are successfully making their mark on the entertainment industry. Willow even reached the Billboard Hot 100 chart with "Whip My Hair."