Little Girl Born 3 Years after Her Father's Death Celebrates Her 4th Birthday
Babies can be a blessing that can heal even the deepest of wounds. Pei Xia Chen Liu's little girl Angelina Liu is a shining reminder of her once brave husband. 
A little girl, Angelina Liu, who recently turned four years old, celebrates her birthday with her mother, Pei Xia Chen Liu. The baby was born three years after her father, Detective Wenjian Liu's death.
Deputy Commissioner Robert Ganley recently took to Twitter to celebrate little Angelina on her 4th birthday. In the same post, he honored Detective Wenjian.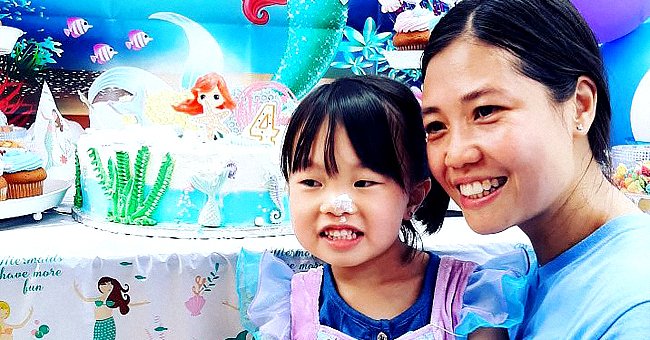 He included a picture of the lovely mother and daughter in front of a mermaid-themed party backdrop. His post read: 
"Wishing a very happy 4th birthday to Angelina Liu, daughter of Sanny and fallen@NYPD79Pct hero Detective Wenjian Liu." 
In the adorable picture, Angelina sat in front of her oceanic birthday cake with icing on her nose. The post received around 250 likes and 37 retweets.
Wishing a very happy 4️⃣th birthday to Angelina Liu, daughter of Sanny and fallen @NYPD79Pct hero Detective Wenjian Liu. #neverforget our #fallenfinest#fidelisadmortem pic.twitter.com/uwWfL7SKE8

— Commissioner Ganley (@NYPDdcer) July 25, 2021
Detective Wenjian worked for the New York Police Department, was ambushed and shot dead while on the job. The detective was murdered at only 32 years old. 
His 40-year-old partner, Rafael Ramos, was also killed along with him in the neighborhood of Brooklyn's Bedford-Stuyvesant. Ismaaiyl Brinsley, the perpetrator, took his own life before officers could apprehend him.
In honor of the detective, the NYPD Blue Knights motorcycle group attended Angelina's party. Speaking about her daughter, Pei Xia Chen said the resemblance between the 4-year-old and her father is uncanny. 
December 20, 2014

On that day, six years ago, Detectives Rafael Ramos and WenJian Liu were assassinated while they sat in their patrol car on a Brooklyn street.

Although they are gone, we will #neverforget their sacrifice & always honor their legacy. pic.twitter.com/MjhALZmUog

— NYPD NEWS (@NYPDnews) December 20, 2020
The now-late detective and his wife were only married for three months before he passed away. Before they said their I do's, they were friends for many years. 
He was born premature and said to have no chance of survival. 
They got hitched on September 19, 2014. After his death, Chen Liua asked for Wenjian's sperm to be preserved. 
NY pols pass bill for slain hero cop Wenjian Liu's miracle daughter https://t.co/pCigyiBVKl pic.twitter.com/9Ha0tURIOS

— New York Post (@nypost) June 6, 2021
Only in 2016, two years after the detective's death, was Pei Xia Chen ready to have a child through IVF using her late husband's preserved sperm. Angelina was born at Weill Cornell Hospital.
Her mother expressed that her little daughter was named in homage to her father. She said that it was derived from the word "angel."
Not only is her name reflective of her dad, but according to Pei Xia Chen, Angelina's character is as well. Like the detective, his daughter is very kind, the mother said.
Both were taken from this world, their families and the NYPD in a horrific manner all because of the uniform they wore and for their dedication to serve the public.

We will always hold them and their loved ones in our thoughts and prayers.

— Chief Rodney Harrison (@NYPDChiefOfDept) December 20, 2020
Sarah Shellenberger also shares this tragic yet beautiful story with Pei Xia Chen. After her husband Scott passed away at 41 years old, she gave birth 14 months later with a frozen embryo.
The mother explained that they had planned for this before he died. They both agreed that were either of them to pass away, the other would decide what to do with the embryo. 
Both she and Scott, Shellenberger said, wanted a minimum of three children. The mom revealed that her baby boy had healed her on a profound level.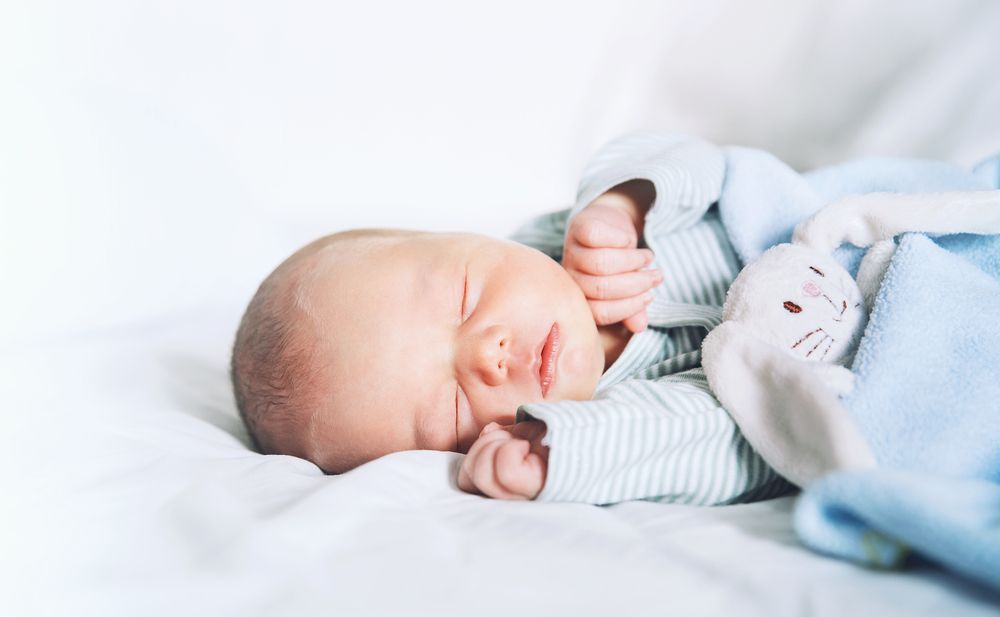 Both of these mothers' babies were a blessing, just like Rick and Beth Hutchinson's newborn Richard Hutchinson. Woefully, he was born premature and said to have no chance of survival. 
This past June, the little one defied the odds, celebrating his very 1st birthday. These mothers have certainly created living miracles.