Tamera Mowry of 'Sister, Sister' Shares Makeup-Free Photo and Fans Are Wowed with Her Youthful Look
Hollywood actress Tamera Mowry wowed her fans on social media after she shared a simple and all-natural look. Many of her admirers gushed over her as they approved of her ageless glow.
"Sister, Sister" star Tamera Mowry flaunted her youthful look in a new Instagram show off, and her slew of admirers could not get enough of her lovely features.
The star actress opted for a no-makeup look as she lounged indoors, but her simple glam was far from plain. Tamera presented the luminous texture of her hair and skin.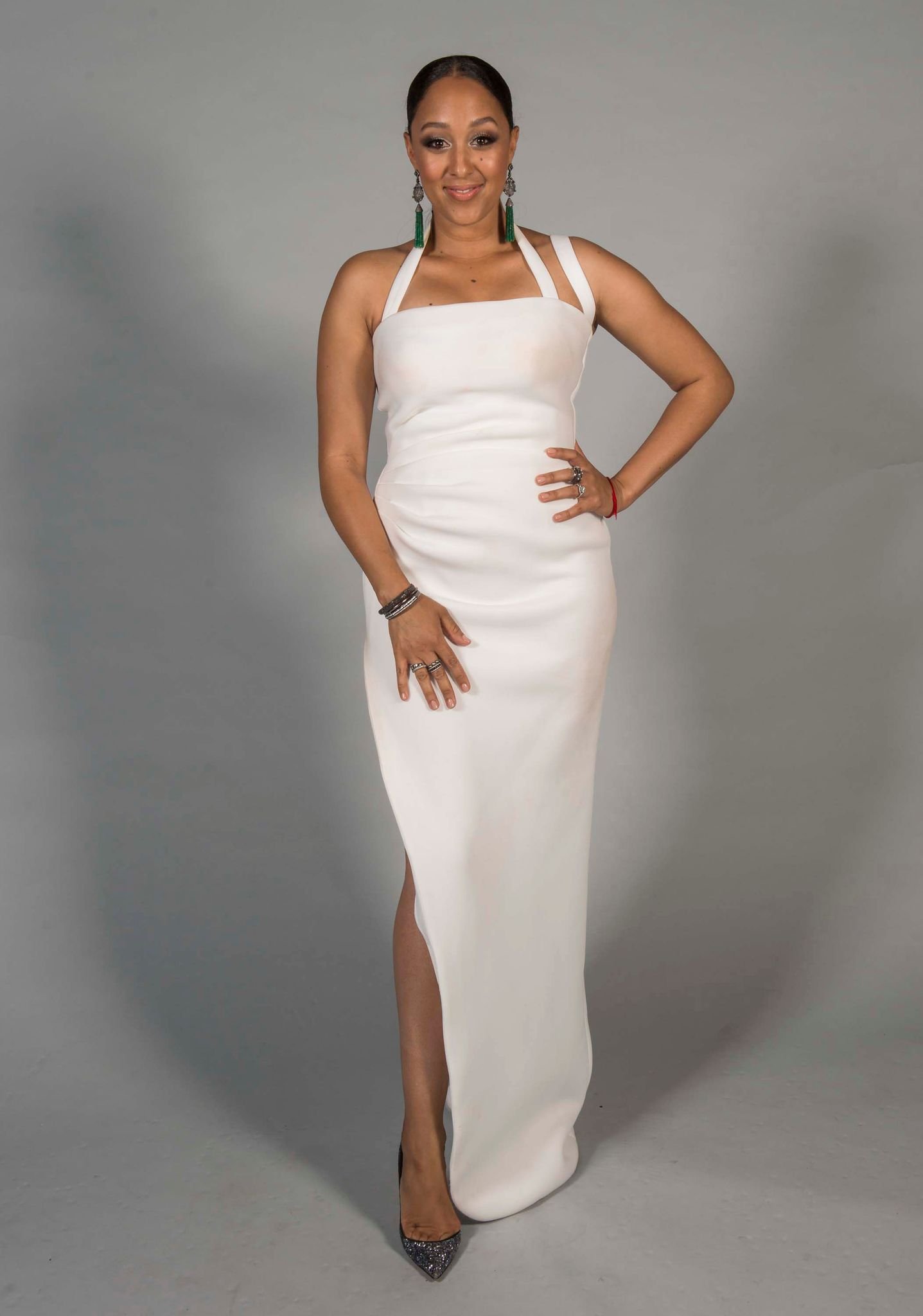 AN AGELESS STAR
The one-photo post had her posing close to a well-lit area of her home. Tamera stood up close to the camera, showing off the smooth-looking outline of her famous face.
She left her tight black curls well-oiled and down the nape of her neck. The actress rocked a pith cotton top that bore a vee-neckline. The top was slightly off her shoulders, showing parts of her skin. 
The only visible jewelry on her are a pair of stud earrings; Tamera's face was bare of any make-up while her freckles splayed over her nose and chest area. She captioned channeling Nina Simone's "Feeling Good" lyrics:
"It's a new dawn. It's a new day, and I'm feeling good. #happymonday"

The mom of two caught fan's attention, and they all agreed that her looks were evergreen. One person let Tamera know that she was effortlessly pretty. 
One follower mentioned that Tamera's skin looked great and youthful, while it left another smitten with her gorgeous features. A fourth follower agreed and gushed over the star's skin glow. 
Through TV milestones and motherhood, the pair keep their relationship as close-knit as possible.

TAMERA ENJOYS HER NATURAL LOOK
Amid the quarantine lockdown, Tamera basked in her natural beauty while she updated fans on family life. In one of her posts, the star had her porcelain-smooth skin on display.
Here, she pulled her hair back into a french plait while acknowledging some changes in her hair. The star pointed out that her grey tresses were beginning to show, and she loves it.

In the picture, the "Twitches" star stood in her bedroom, showing off the white beddings. She rocked a black tank top and a simple gold necklace. Tamera flashed a smile and captioned her post:
"Hello, grays. No getting her hair done during #social distancing, and I'm okay with it."
Tamera is not the only one embracing the changes in her hair; her twin sister and fellow TV icon Tia Mowry had posted a similar photo, updating fans about her gray hair.
Tia had posted an indoor selfie as well, with her afro curls combed out. The graying hairlines stood out against the dark hue of her tresses. She also opted for a natural look while she rocked a pair of large gold hoops.
Tia has also been quite vocal about the need to embrace the effect of time and age. In one of her posts, the star reached out to women as she outlined all body changes as time passed. She wrote:
"Grey hairs are signs of wisdom. Wrinkles are signs that you've laughed. Stretch marks and stretched out stomachs are the beautiful, miraculous signs of giving birth... Embrace it."
THEY BELIEVE IN "TWINTUITION"
Tia and Tamera have been together and have literally known each other all their lives. Through TV milestones and motherhood, the pair keep their relationship as close-knit as possible.
The pair have a lot in common, but one spectacular feature is their intuition. Tia confirmed this in a recent interview with People, where she relayed that they still had an innate connection.
She relayed that it was part of being a twin, and there is just an in-built twin connection. The duo, who are both moms, started their acting career early, gracing TV screens since the '90s.
A few weeks ago, Tia and Tamera celebrated their 43rd birthday sending soul-stirring messages to each other on the internet. The celebrity twins posted throwback images of their twin-love moments.