Tamera Mowry Stuns in a Halter Denim Outfit Showing off Her Bare Shoulders in a Photo
If there were any doubts about Tamera Mowry's beauty, she ended them with a stunning photo on her Instagram page that showed her glowing in a denim dress. 
American actress Tamera Mowry recently took to her Instagram page to remind her fans of her incredible beauty with a stunning selfie she shared. 
She posted a snapshot that showed her looking all shades beautiful while clad in a denim halter neck dress that revealed her beautiful skin and bare shoulders.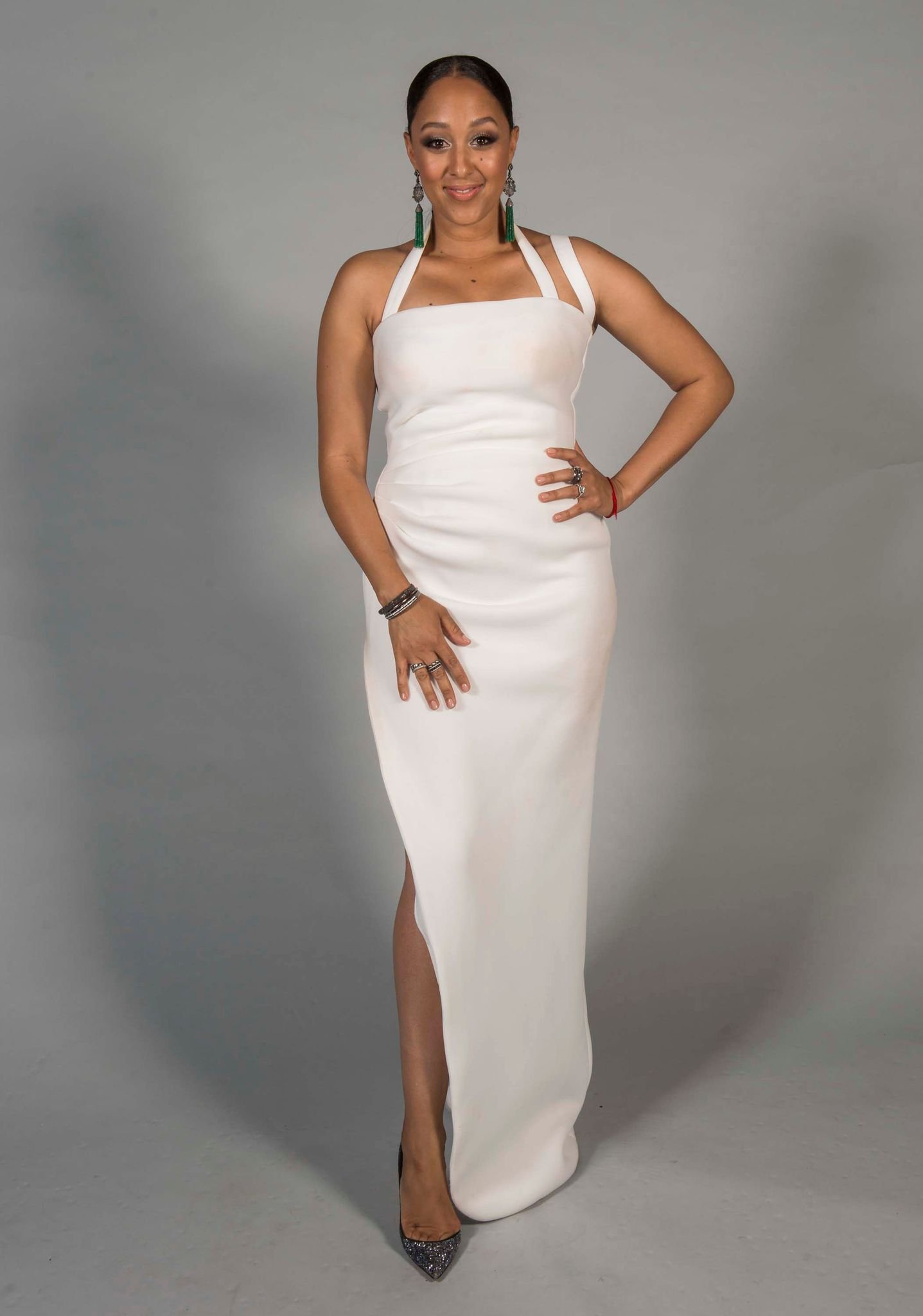 Tamera spotted light makeup and smiled as she posed for the shot. She rocked black curly hair and wore a pink headband. She also wore hoop earrings. 
The beautiful actress posed outdoors and was surrounded by green plants. She seemed to be sitting on the grass when she snapped herself. The post's caption read: 
"#MondayMood: Blue jean baby 💙."
There were many reactions to Tamera's post, and most of them agreed she looked beautiful. Some fans commented with emojis, while others showed love to one of their favorite celebrities. 
Tamera knows she is a beautiful woman and is never shy about serenading her teeming fans with pictures of herself at intervals. She also enjoys sharing beauty and wellness tips with them. 
Tamera said she was grateful for being on "Sister, Sister," adding that she would not be where she is today if not for the show.
In 2017, she spoke to Hello Giggles about embracing her natural hair. The chat came about when she just had a big chop, and she was asked what inspired her to do so. 
The beautiful diva said it was a bittersweet experience and narrated how someone doing her hair fried it with a hot iron so much that it did not curl again. Hence, she had to chop it all off. She added: 
"[...]I saw my son have these luscious curls and I knew I used to have them."
Tamera added that she knew at that moment that she had to embrace the curls she used to have, adding that the experience, though shocking at first, taught her to appreciate her hair.
Tamera is famous for starring with her twin sister, Tia Mowry, in the famous sitcom "Sister, Sister." She has also starred in many television shows since then. 
She recently starred in "The Masked Singer" as Seashell and spoke to People about her time on the show. During the chat, Tamera said she was grateful for being on "Sister, Sister," adding that she would not be where she is today if not for the show. 
Last November, Deadline reported that Tamera signed an overall deal with Crown Media Family Networks to star in and executive produce original films for the network. 
Such deals prove her undeniable talent and hard work and show how she continues to remain relevant in the entertainment scene.