Martin Lawrence's Daughter Jasmin Fits Her Hourglass Figure into Tight Mini Dress Showing Enviable Thighs
Martin Lawrence's oldest daughter Jasmin Lawrence turned heads when she shared a picture on her Instagram page that showed her looking gorgeous in a tight mini dress. 
American actor and comedian Martin Lawrence is famed for his starring roles in many Hollywood films and sitcoms like the "Bad Boys" franchise and "Martin." 
Away from the camera, he is a family man and a proud father of three beautiful daughters. Martin's first daughter is Jasmin Lawrence, who he shares with his ex-wife, actress, and former Miss Virginia USA, Patricia Southall.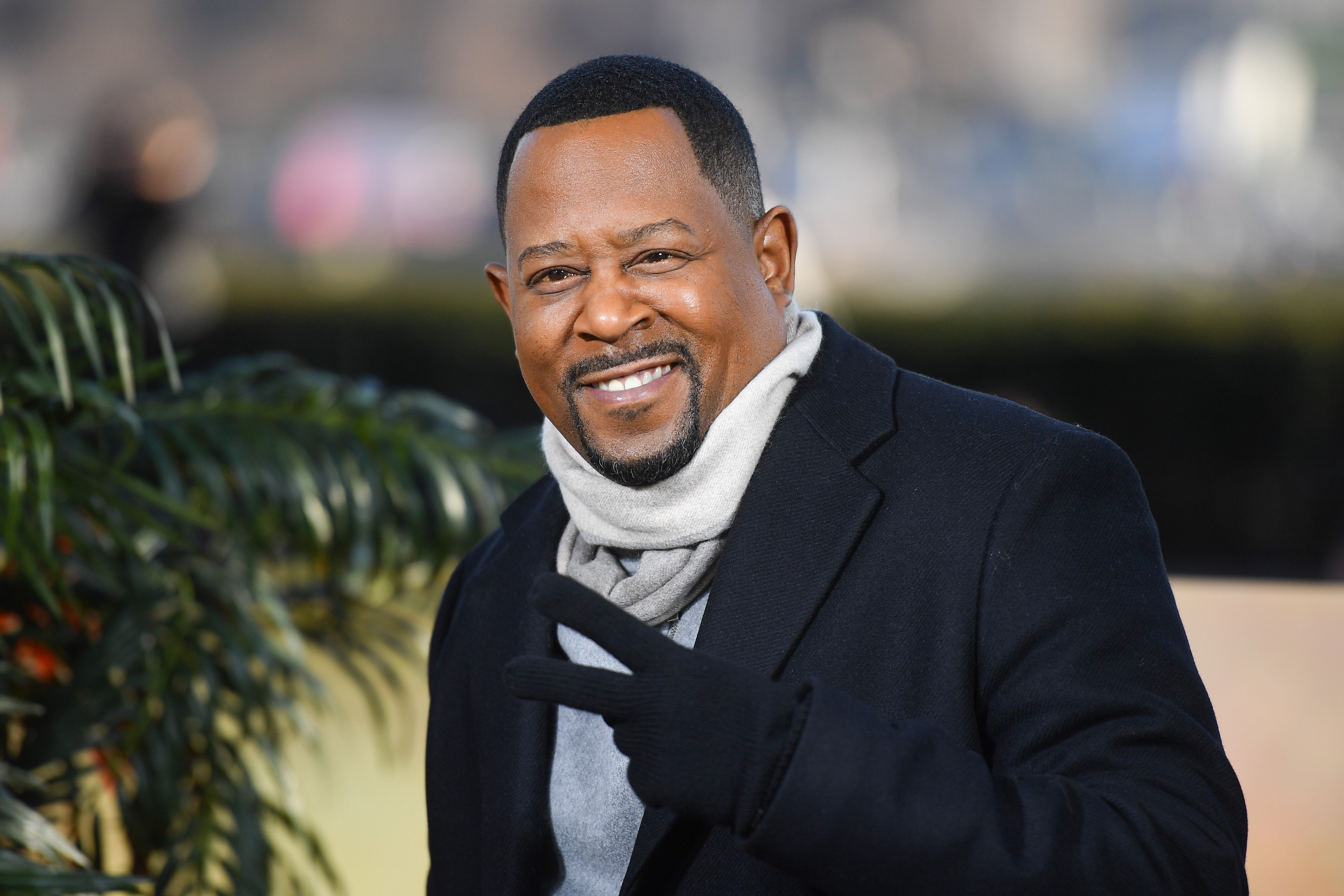 Lawrence and Southall tied the knot in 1995 and welcomed Jasmin a year after their marriage. However, they divorced in 1997, with Southall going on to marry Emmitt Smith in 2000. 
Meanwhile, Martin began a relationship with Shamicka Gibbs in 1997. In November 2000, they welcomed their first child together and daughter Iyanna Faith. 
Two years after, they welcomed their second daughter Amara Trinity in August 2002. The former couple married in 2010 but divorced two years later, citing irreconcilable differences. 
Martin is a "girl dad" and is proud of his three daughters, who are doing well for themselves in their respective endeavors. Jasmin is the most popular of the actor's daughters.
She has a close relationship with her famous dad, who is one of the most positive influencers in her life. She graduated from Duke Univerity and has over 183k followers on Instagram. 
Eric and Jasmin might probably have been playdates on the set of the movie back then. 
Jasmin usually shares modeling pictures and some of her beautiful moments with her fans. From those pictures, Martin's fans have seen how grown-up Jasmin is. 
Recently, the beautiful diva shared another picture of herself showing as she posed in a tight and colorful mini dress that brought her enviable figure and assets to the fore.
Jasmin's thighs and curves shone in her outfit as she posed outdoors next to a staircase and in front of a long bench positioned outside a building. 
She smiled as she posed for the camera, flaunting her gorgeous and long black hair. She also carried a small purse bag that hung from her left shoulder as she posed. In the post's caption, Jasmin wrote: 
"NOLA babyyyy." 
Many of her followers gushed over her with their comments. One fan described Jasmin as a beautiful woman, while another fan said she is gorgeous. Many others did not have enough words to describe her and commented with several emojis. 
Jasmin found herself in the news recently after it was confirmed that she is in a romantic relationship with Eric Murphy, the son of one of her father's Hollywood co-stars and friends, Eddie Murphy. 
Jasmin and Eric's relationship was confirmed after she wished him a happy birthday and revealed she is incredibly blessed to know him, love him, and have him by her side. 
Last month, Eric also shared a black-and-white picture of himself and Jasmin and wrote that he is head over heels in love with her. He also used the hashtags "my other half" and "equally yoked" in the post's caption. 
Since the lovebirds went public with their relationship, many people have wondered how and where they first met. There are suggestions their love story probably began in the '90s. 
They have been in each other's lives since their fathers starred in "Boomerang," their first movie together, in 1992. Eddie and Martin began building the foundation to a long-lasting friendship after the movie. 
The actors starred in the 1999 film "Life," which earned an Oscar nomination. Eric and Jasmin might probably have been playdates on the set of the movie back then. 
Chances are that Eric and Jasmin drifted apart while growing up but could have reconnected at Martin and Gibbs' wedding in 2010, where Jasmin was a flower girl along with her younger sisters while Eddie attended. 
Whatever was the basis for Jasmin and Eric's coming together, they genuinely love each other and have the most supportive fathers one could ask for if they want to take things further and get married.