Meet Michael Jordan's Future Son-in-Law & Father of His Only Grandson - Rakeem Christmas
Michael Jordan got the greatest gift of his life when his first daughter, Jasmine, had a son with fiance, Rakeem Christmas. Here is everything you need to know about the NBA champion's future son-in-law. 
Michael Jordan's daughter, Jasmine Jordan, is currently engaged to the love of her life, Rakeem Christmas, a former athlete who thankfully has a great relationship with her father. The lovers have been engaged for a few years and share a son named after Michael's soon-to-be son-in-law.
As far as their reality goes, they live the perfect love story and enjoy parenting their first child. Here is more about the man who stole the heart of the NBA icon's daughter and made it possible for him to be called grandpa!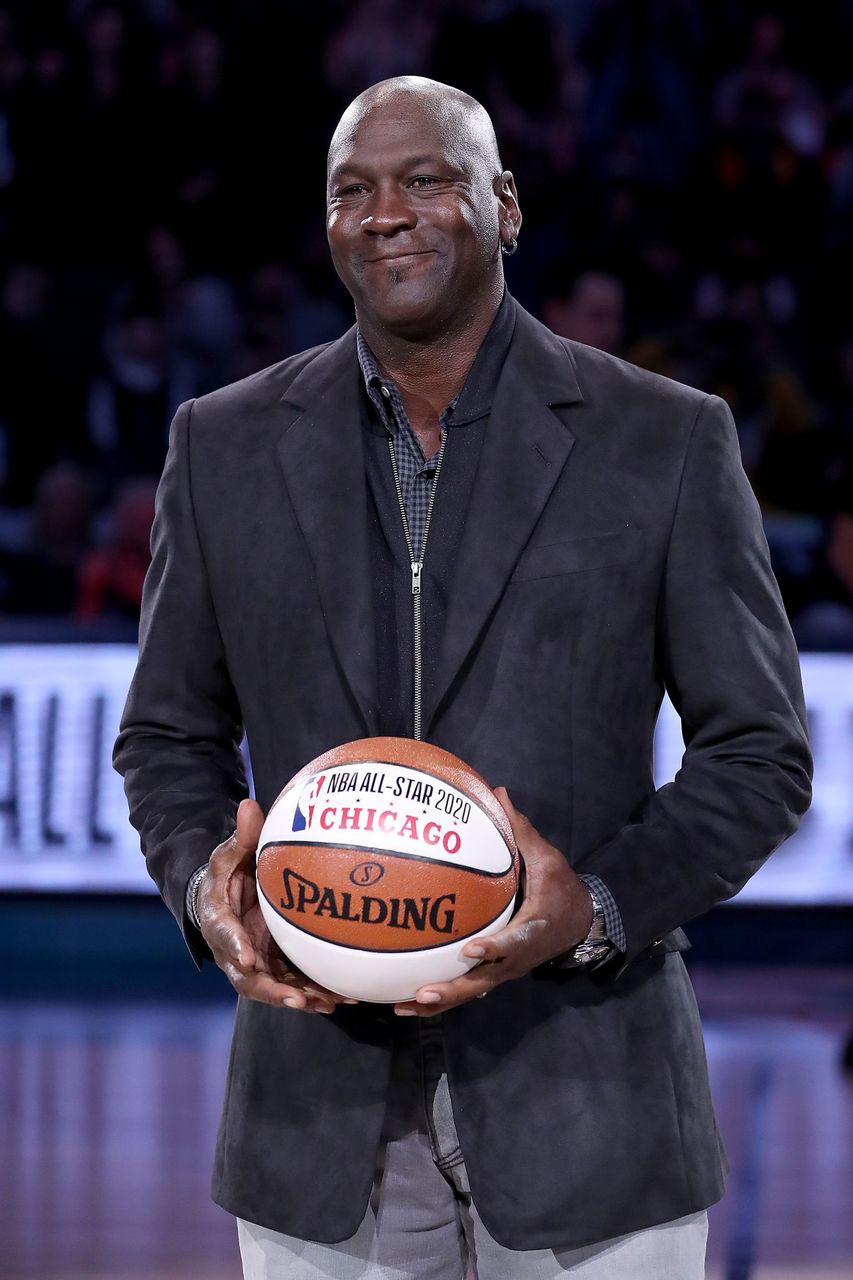 WHO IS RAKEEM CHRISTMAS?
Rakeem Christmas was an excellent basketball player for his alma Mata, Syracuse University. At first, he played for four years with the Orange and was later drafted with Minnesota Timberwolves but got traded to the Cleveland Cavaliers. 
He also played with the Indian Pacers and moved on to other different professional teams in Turkey, the Philippines, New Zealand, and Puerto Rico. 
WHO IS JASMINE JORDAN?
Unlike her father and lover, Jasmine prefers the bench area when it comes to the basketball court. She did not inherit her father's athletic genes but his entrepreneurial prowess.
After graduating from Syracuse University, the young Jordan became an executive for the Jordan brand, where she acts as a liaison between athletes and the brand.
A CUTE ROMANCE
During their time at Syracuse University, the pair met but did not date immediately; they were friends first before moving to best friends and becoming lovers after school.
While Rakeem was an excellent player on the school's basketball team, his fiancée bagged a degree in sports management from the University. 
As far as their love story goes, Jasmine is great at showing off their fairytale love online. Although she does not often post, when she does, the mother of one overwhelms fans with unique snaps revealing genuine affections between the young parents.
From cherishable moments like getting engaged in 2018 over a dinner date to marking anniversaries and special dates on Valentine's Day, fans of the couple have witnessed the sweet and happy family spending this time together.
By virtue of their relationship status and a few comments and moves from Jasmine, they will soon exchange their marital vows, but lovers of the duo do not know the exact date of the wedding. 
Recently Michael's mini-me celebrated her bridal shower in Chicago via a lavish mini-party with lots of cakes, fantastic decorations, lightings, and a cheerful audience.
FIRST TIME PARENTS 
A year after the news of their engagement dropped, the pair welcomed their son Rakeem Michael Christmas. Naturally, the new mom was overwhelmed, and she went online to rave about her new status.  
Since then, both mother and father have been hands-on in raising the young man. They also share posts showing the trio bonding or document a few details about the little prince charmer's development.
In May, the former Syracuse basketball player uploaded  a cool father-son photo with the caption, "Thankful." Jasmine also showcased her son during his first memorial day after posing with her child and lover.
GRANDADDY MICHAEL!
Before becoming a granddaddy, Michael was an excellent father to five kids and still retains the title. The basketball champion shares three kids with his former wife, Juanita Vanoy, and two more with his current wife, Yvette Prieto.
As a young father, he tried to make his older kids, Jasmine and her two brothers, live normal lives, despite his celebrity status.
The mother of one admitted that as a kid, she never knew why her dad was famous until she googled him. Michael taught his kids to be competitive and took out time to bond with them.
As a grandpa, he already has a soft spot for his grandson and is doing a great job bonding with the young chap like his buddy. After welcoming Rakeem Jnr., the father of five talked about being called "Mike" or "Michael," but his daughter denied this proposition.