Keyshia Cole's Biological Mom Dead at 61- Get to Know Her Life Story & Relationship with Daughters
Although Keyshia Cole did all she could to help her mom get sober, she recently passed away from a drug overdose. Cole even went broke trying to support Frankie Lons' battle with addiction.
R&B singer Keyshia Cole's heart shattered in pieces after her biological mother, Frankie Lons, died due to a drug overdose on her birthday. She had just turned 61 years old. 
According to Lons' son, Sam, she passed away at her Oakland home on July 18, 2021. She supposedly took drugs in the middle of her birthday celebration, relapsing once again (and for the last time) in her years-long battle with addiction.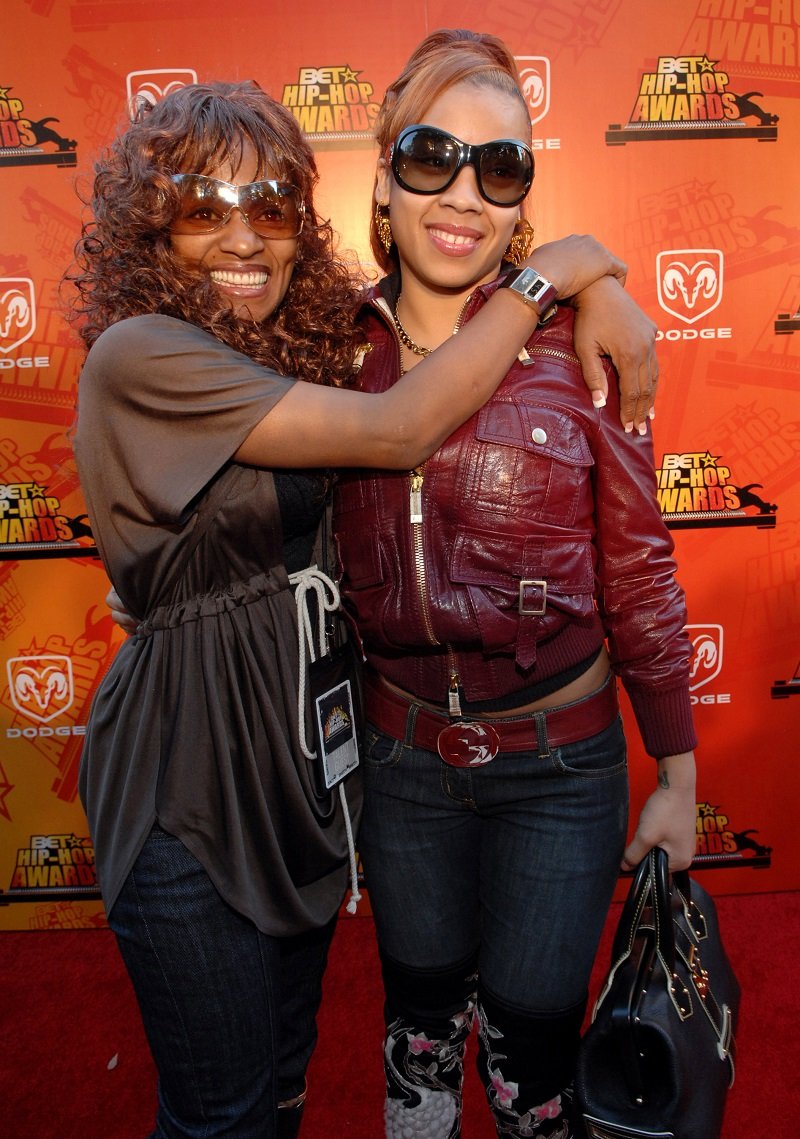 MORE ON HER PASSING
Sam used to check on Lons daily as he tried to help her stay sober. After her passing, Sam urged people to remember his mother as a loving mom who wanted her kids to be together.
Elite Noel, Cole's sister, also pointed out that seeing her mom in a body bag the same day she was supposed to celebrate her born day was the worst pain ever. 
It is important to point out that in March 2020, it was reported that Lons hit an important milestone in her road to sobriety: 60 days without using drugs.
FRANKIE LONS' ADDICTION
For years, Keyshia Cole documented her mother's attempts to stay sober for good. Back in 2016, she explained that her aunt Beatrice was also trying to help. 
In the now-deleted Instagram post, Cole shared with her followers that Frankie Lons was gaining weight, doing good, sounding "even better," and surrounding herself with positivity.
Apart from thanking Beatrice, who "used to run the streets" with her mother when they were younger, Cole admitted she had been unsuccessfully trying to get her mom's life back on track for years. The singer added: 
"[I] even went broke once putting all my money and house up to pay for moms rehab. Nothing has worked on my end. But my aunt has not given up!!!!" [sic].
Keyshia Cole and Frankie Lons' relationship was fascinating, especially because the singer didn't grow up with her biological mother. When Cole was younger, her biological parents, including dad Virgil Hunter, gave her up for adoption. 
Fortunately, family friends Leon and Yvonne raised her, and she reconnected with her parents as an adult. At the time, Cole had already made a name for herself in the music industry.
[Cole] probably didn't fully understand [Lons'] addiction and what she was going through.
MORE SETBACKS
Cole's fans noticed that things started to complicate in 2017 after the singer shared on Twitter how frustrated she was about Frankie Lons' addiction. 
According to Cole, she told her mother she was afraid to lose her to her addiction, but Lons just responded, "you'll be aight" [sic]. Cole added that no amount of money could replace her mom. 
The "I Should Have Cheated" singer wrote that what her mom said broke her heart, especially because she couldn't picture leaving her child behind and just think that they'd be alright.
Cole admitted that although she couldn't imagine a mother saying what Lons said, she also acknowledged that she probably didn't fully understand Lons' addiction and what she was going through.
Then, in 2018, Cole shared a throwback video of her mother having a fun time with other family members and wrote in the caption that her heart broke a little more every time Lons relapsed. 
At the moment, Keyshia Cole is still trying to cope with Lons' death while raising her two children, Daniel and Tobias. The singer explained she didn't anticipate her mother would die so soon. Rest in peace, Frankie.