Iconic Children's Animated TV Series 'Arthur' to End after 25 Years
Fans are devastated after it was announced that "Arthur," a children's show dedicated to unabashedly tackling the hard issues, is now coming to an end, leaving behind generational tears as it goes. 
"Arthur" is an iconic children's animated series known for taking on difficult topics. It was recently declared that the beloved show would be officially ending after 25 years on the air. 
A post was shared on Twitter, letting everyone know that the adored show would end in 2022. There were mixed responses to this news.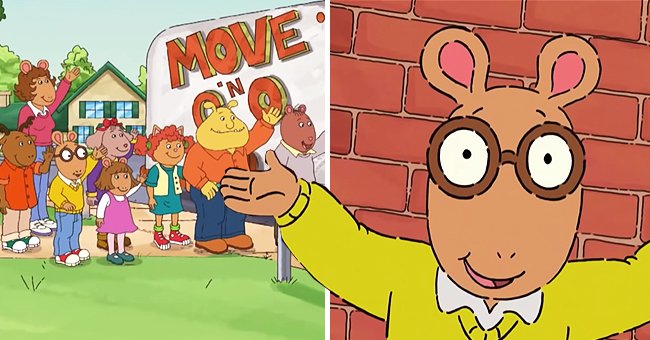 Entertainment website IGN took to this social media platform, sharing the sad news that this cartoon will be ending. In their Tweet, they wrote:
"Beloved and educational children's show Arthur is ending after 25 years. The show's final season will air in the Winter of 2022."
Many individuals flocked to the post, with some responding positively and others negatively. There were also indifferent replies to the Tweet with MrMikelA9 expressing that he thought it ended ages ago. 
For me I grew up with this show because we didn't have many available channels on cable at the time. Yeah, I'm 24 now and haven't watched anything probably past like season 10-15. But it still makes me a bit sad to see a part of my childhood end. Guess it could of been worse tho.

— BeardedKitty 🐈 (@BeardedKitty) July 28, 2021
In general, however, the public appears to be broken-hearted over this show ending. One of the biggest aspects "Arthur" was known for is not shying away from difficult and controversial topics. 
Out of the 24 Emmy nominations it received, "Arthur" went on to grab seven of them.
The cartoon series, aimed at 4-year-olds to 8-year-olds, took on autism, racism, and bullying. Its first episode in 2019 featured a same-sex marriage. 
Good, the show went downhill the last couple of seasons

— Ethan (@BrewCrewEthan) July 28, 2021
The executive producer Carol Greenwald made a statement, verifying that the long-running series will be ending and commenting on its generational legacy. She affirmed: 
"Arthur is the longest-running kids animated series in history and is known for teaching kindness, empathy, and inclusion."
She lauded it for its pioneering and seminal nature throughout the years. Greenwald shared that although the series is coming to a halt, already-made episodes will still be aired on PBS KIDS for many years.
Wow after 25 years i feel sad bc I use to watch this as a kid it's so sad to hear that Arthur is ending! 25 wonderful years!

— officialtechnocow (@officialtechcow) July 28, 2021
"Arthur" is based on Marc Brown's children's book series. Beyond being dearly loved by all ages, the show has been critically acclaimed. 
Out of the 24 Emmy nominations it received, the children's series went on to grab seven of them. It also won a George Foster Peabody Award and a BAFTA award. 
On top of all this, "Arthur" was rated 4 out of 5 stars by About.com. T.V Guide's "50 Greatest Cartoon Characters of All Time" also ranked it at 26.
My favorite childhood show is about to end...😢

— #Sora4Smash (@Sora4Smash2) July 28, 2021
Many around the globe are letting go of this precious series. 8-year-old Virginia boy Bryson Kliemann also learned to let go of his favorite cartoon characters by selling his Pokemon cards to save his dog's life.  
Inspired by her son, Kliemann's mom started a GoFundMe page, and eventually, they managed to raise the money for their pet's well-needed operation. This young man certainly embodied the spirit of "Arthur."