Weirdest Foods All Around The World We Bet You've Never Tried
One of the best ways to experiment with traveling is to try the regional foods locals eat. But before that, you should know that not everyone's tastes are similar. These foods are bizarre but are regional delicacies in their countries. 
Traveling is often about trying the unusual traditions and attempting to experience a truly different perspective in the country you're visiting.
Do you like a bit of edible adventure while on a travel to your favorite destination? Or do you often dig deeper and add the traditional things to do, see, and EAT?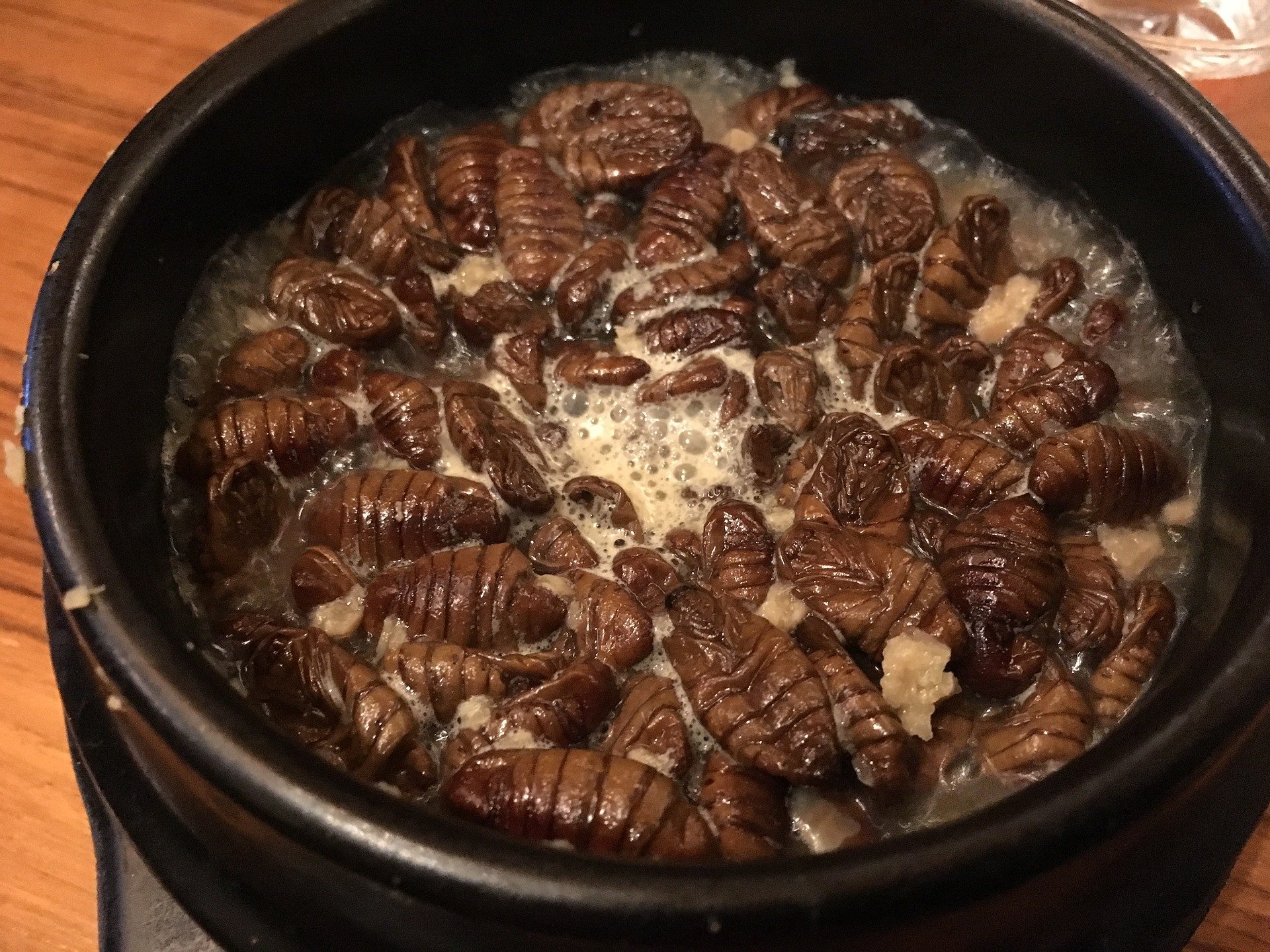 Well, it's time to take a trip around the world and delve into some of the weirdest foods our species love to chow down. Unfortunately, the world isn't just full of those tasty breakfasts you've known about. Consider this your typical #foodguide when you come across these wackiest foods from around the world! 
Fried Spider – Cambodia
Fried tarantulas are a popular delicacy regional to the Cambodian town of Skuon. It's prepared by marinating tarantulas in a mixture of sugar, salt, and Monosodium glutamate or MSG and is then fried in garlic.
During the 1970s, spiders became an essential food source for the locals as the Cambodians fell under the Khmer Rouge regime. As commerce expanded, people started to travel more, and eventually, the regional delicacy amassed popularity among tourists.
Also, the locals here buy these tarantulas in bulk because they think that it tastes unique. 
Beondegi – South Korea
Stroll through a market in South Korea, and you'd be surprised to detect a tangy, seafood-like aroma arrest your senses from the street food stands. It's beondegi, which, unfortunately, isn't any fish, bean, or veggie. It's a regional delicacy made from juicy, fatty silkworms!
How about scooping some boiled and steamed silkworms in a ladle and pouring some into your soup bowl? Well, this is what makes it one of the most popular delicacies in South Korea. In South Korean markets, steamed or boiled silkworm pupae make a nutty, juicy snack.
It's a popular street food also sold in grocery stores all around South Korea. The other part of the good news is that vendors here have a candied version for customers who have a sweet tooth for silkworms! 
Frog Legs – France
The princess kissed the frog, and then he turned into a handsome, young man—well, that's a fairytale. In reality, specifically in France, frogs aren't kissed—they are EATEN!
In particular, frog legs are among the most popular national delicacies in France's regional menu. What's there to say about this delicacy? The frog legs are often prepared with garlic, butter, and parsley sauce.
Basically, the amphibian's rear end and back legs are grilled, baked, stewed, or fried before it leaps onto the plate and is served hot. Yum! 
Balut – Philippines
Balut is a popular Filipino snack, ideally served warm, of a hard-boiled duck egg around two to three weeks into development.
Depending on the incubation duration, the egg ends up having a partially developed duck embryo with apparently visible features, from its beak to feathers.
As gross as it may sound to any first-time visitor, the locals here think otherwise of their regional appetite. Traditionally, balut vendors walk along streets, carrying baskets of warm balut and some salt, just in case their customers decide to eat the eggs immediately upon purchase. 
Casu Marzu – Italy
Cheese lovers might find this interesting, except that the Casu Marzu is more than just a dairy product. The delicacy traditionally originates from the Italian isle of Sardinia and is often deemed a secret treat for those daring enough to try the outlandish dish.
Casu Marzu is made from sheep milk that is intentionally spoiled with insect larvae. Also, this type of cheese has a notorious reputation for being one of the grossest delicacies in the world, with live maggots crawling within the cheesy crust. Going beyond the typical fermentation, the cheese is allowed to decompose, and then, holes are cut into it.
Flies burrow into the cheese through these holes and lay their larvae. The digestive action of the insect larvae gives the cheese a soft texture, making it spreadable with live maggots wriggling from within. 
Kiviak – Greenland
Kiviaq or Kiviak is a traditional delicacy prepared in the wintertime by Greenlandic Inuits. It's made using nearly 500 whole auks, small birds in the puffin family, stuffed into a hollowed-out body cavity of a dead seal.
The seal is sewed up and sealed and is usually left under a pile of rocks for around three to 18 months. Meanwhile, the auks ferment in the seal's blubber. The fermentation causes the stuffed birds to tenderize.
After the completion of the fermentation process, the auk is eaten raw after removing the feathers. Though preparing the kiviak is a tedious process, it is an essential food source for Inuits during winter when food becomes scarce.
Hakarl – Iceland
In the 18th century, the locals hunted Greenland sharks for their liver oil to fuel lamps. But when the demand ceased in the 1960s, the sharks were hunted for meat. This beefy haul provided an excellent source of protein for the Icelanders.
However, the meat was usually toxic and full of uric acid, and because of its toxic flesh, Greenland shark has to be often fermented or continuously boiled for human consumption. And that's the incredible history behind the making of Hakarl or Iceland's most popular fermented shark.
Though the fermentation and drying processes render the shark meat safe for consumption, it is an entirely different story if you really want to consume it! 
Snake Soup – China
Soup lovers might find this gross, but in China, snake soup, known as se gang, is a popular delicacy prepared with as many as five different types of snake meat. Chicken, pork bones, and spices add to the thick and flavorful soup popular in Hong Kong during winter.
The snake meat and bones are stewed for several hours, and the broth is infused with other ingredients like mushrooms, herbs, and chopped ginger.
Snake soup originated in south China, and the dish has been around since the 3rd century B.C. This soup is a hearty, warm delicacy ideal for winter and became widespread across China in the 1700s. 
Hormiga Culona: Edible Fat-Bottomed Ants – Colombia
The hormigas culonas are a type of large female leafcutter ants that have been a popular delicacy in Colombia's Santander region for centuries. Known as the "fat-bottomed ants," The hormigas culonas are deemed high in protein and are one of the most hotly anticipated delicacies in Barichara.
So, where did the Colombians develop a taste for ants? Traditionally, it's believed that the locals in Barichara inherited the taste from their pre-Colombian ancestors. The hormiga culona is often sold in streets shops where the ants' bottoms are either fried or roasted alive to avoid the ants tasting bitter.
The roasting process gets rid of the ants' limbs and wings, leaving a reddish-brown crispy snack. The hormiga culona is served with a bit of gourmet in more deluxe restaurants, including filet mignon sauces, slices of bread, and dips. Crunchy! 
Not just some of the most breathtaking destinations, these countries have a bit of history to garnish their famous regional delicacies. Well, who knew tarantulas are so crunchy and silkworms are juicy, anyway?! Let us know what you think about these weirdest foods. And please don't forget to share this article with your friends! Thanks for reading!