Lela Rochon AKA Robin from 'Waiting to Exhale' Poses with 2 Kids Showing Their Striking Resemblance in Rare Photos
Hollywood actress Lela Rochon looked gorgeous in new snapshots posted on social media as she posed with her children, who held a striking resemblance to her.
Star actress Lela Rochon stunned in new photos she posted on her Instagram page while enjoying some warm family moments. The star was in a jolly mood as she celebrated with her kids. 
In the photos posted, Rochon showed off the striking resemblance between her and her two children, Brando and Asia Fuqua; the pair complemented their mom's chic look.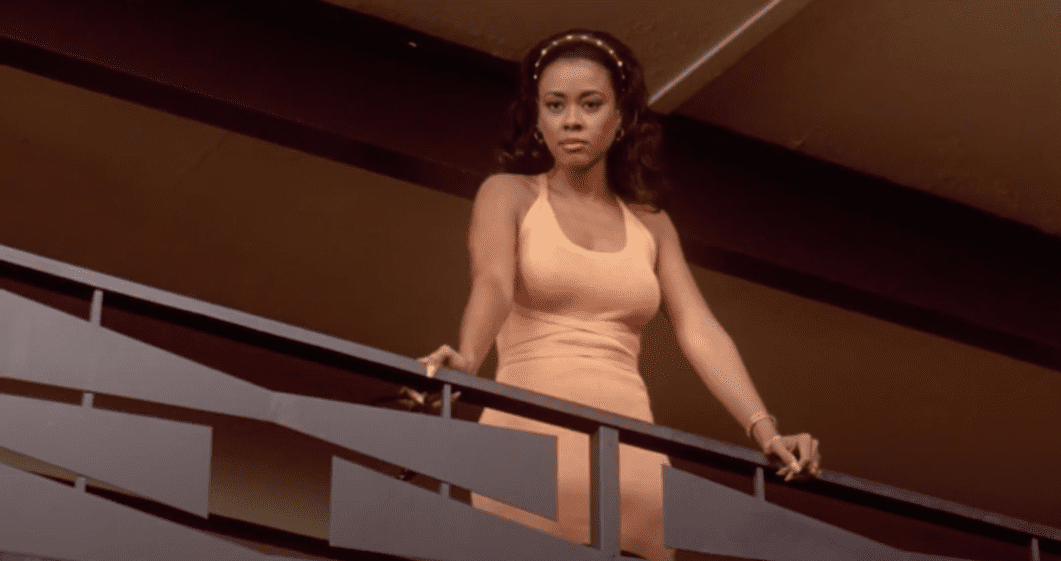 LELA'S BEAUTIFUL FAMILY
In one of the posts; the actress and her children were outdoors, seemingly enjoying a fun hangout. She looked lovely in a white Caribbean dress as she styled her hair in a bun.
Brando stood on her left in brown camo pants, a Chinatown shirt with the statue of liberty etched on it, and a black-white pair of sneakers. Asia flaunted her fashion sense in a halter top, brown pants, wedge sandals, and a red shoulder purse. 
The trio looked radiant, flashing bright smiles for the camera. Lela, who did not hold back the pride she had in her children, gushed in her caption. She also added a red heart emoji:
"My Crew."
In another of her posts, the star and some well-wishers gathered to celebrate Asia. Rochon threw her lookalike daughter a lavish party fit for a young adult. Everyone gathered around the youngster, who stunned in a blue dress.
A saxophonist stood before her, belting the happy birthday tune as Asia danced and basked in the cheers around her. Lela let fans know it was her daughter's birthday while reminding her of her love. 
The star once recalled that her water broke when she was five months pregnant.
Still, in the birthday mood, Lela and Asia changed into captivating dresses while posing with some pals. The proud mom rocked a little black dress that flattered her figure. 
Asia once again showed fans she was the family's fashionista. She donned a tye-dye blue dress. The form-fitting strapless outfit bore cutouts around the belly area and thigh-high slit. 
ASIA GETS IT FROM MOMMY
While it is no doubt that the young lady does have some fashion streaks, it is safe to say that she gleaned some of her ideas from mommy. Aisa proved this back in May when she borrowed a timeless piece from her mother.
Rochon excitedly took to her Instagram page, where she flaunted her daughter's gorgeous looks. Asia stepped out for prom, rocking a red evening dress from her mom's classic collection. 
Lela also posted a picture collage showing when she had rocked the strapless red dress and how Asia rocked it for prom. The youngster looked like mom did when she rocked the dress in the '90s. 
INSIDE ROCHON'S MARRIAGE
The "Waiting to Exhale" star has been married to famed movie director Antione Fuqua since 1999, and in 2018, the pair celebrated their 19th wedding anniversary. 
Rochon took to her Instagram page, where she displayed a throwback image from their wedding. The actress noted in her caption that when she met Antione more than 20 years ago in Hong Kong, she knew he was her man.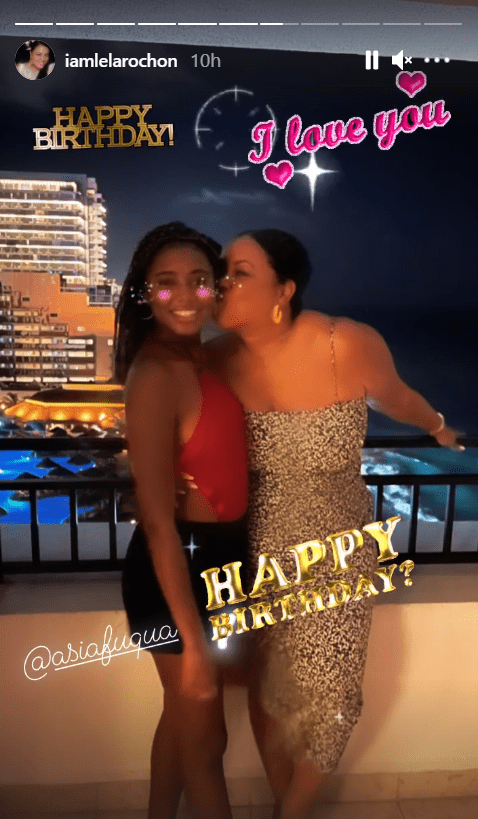 While the couple might be presently celebrating over a decade in union, it is noteworthy that it has not always been rosy. Rochon and Antione were once in the news when the director was caught getting cozy with another woman.
The woman in question had been an actress and former wife of Eddie Murphy, Nicole Murphy. While there were claims that it was a mistake, some critics clamped down on Rochon. 
Many called her out on her weight gain, as they insinuated that her body change caused her husband to cheat. However, Rochon did not seem affected, choosing to wave off the criticisms.
LELA ROCHON'S PERSONAL LIFE AND STRUGGLES
The actress was famous in the 90s for her appearance in movies like "Why do Fool Fall IN Love?" "Harlem Nights," "Knock Off," and "Gang Related." The actress graduated from California State University with a degree in journalism. 
The actress who starred in "Any Given Sunday" became a mom in her thirties. At that time, fans noticed her withdrawal from the Hollywood scenery. As it was, Rocho had to take a break from motherhood.
Rochon experienced a miscarriage during her first pregnancy. The star once recalled that her water broke when she was five months pregnant. The star who was at work when it happened was taken to the hospital where she gave birth.
However, the baby came way too early, and it did not survive. Rochon realized that she needed to take a break from work. She recalled that her subsequent pregnancy caused a lot of paranoia and extra care.