Daily Joke: Scarlett Johansson and Regular Guy Are Stranded on an Island after Air Crash
Scarlett Johansson was on her way to her vacation after a months-long shoot for her new film. She boarded a plane with many other passengers, however, the aircraft went down halfway into the trip.
It was also unfortunate that the aircraft crashed on an unknown island. After the debris settled, Scarlett, together with another passenger, were the only survivors.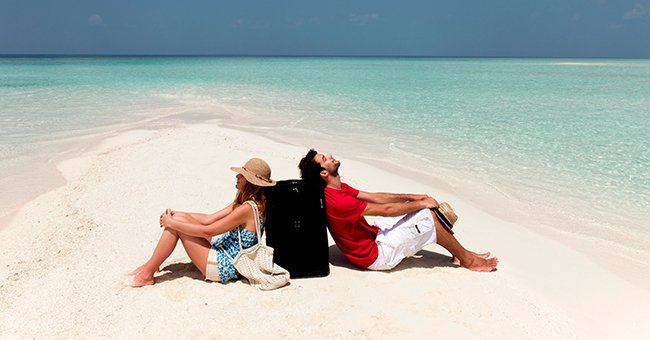 They were grateful for life and decided to stay together until help came. They quickly went back to where the plane had crashed and gathered all the food and drinks left.  Then the pair looked for a suitable location and stayed there for a few days.
One day, they discovered that they needed better shelter against the sun and rain. Scarlett and the man decided to build a hut, and within three days, the new abode was completed and ready to be used. The two were so excited that they could finally escape the rain and sun.
However, they soon found out that the cold was unbearable, so Scarlett and her fellow survivor cuddled up from time to time until they fell in love. The two started dating, and this went on for years on the island. 
One day, while the two enjoyed a regular tropical afternoon, Scarlett noticed that her boyfriend was unhappy, and he also looked depressed. She walked up to him and said:
"Listen, that plane crash was the best thing that ever happened to me because it brought the two of us together. If there is anything at all I can do to cheer you up, please let me know."
The man was so excited, and he thanked her for the kind words. However, he had a request. After she asked him what he wanted, the man replied: 
"Put on a set of my clothes and tuck your hair up under one of my hats. Rub mud on your face so it looks like a beard, and start walking down the beach."
Scarlett paused for a few seconds as she thought about her boyfriend's request which she felt was weird. However, she shrugged it off because she wanted him to be happy. She did as instructed and started walking down the beach.
Once she was 200 yards away, she turned around, only to see her boyfriend running after her. He was also shouting some words. Scarlett listened intently and heard her boyfriend saying: 
"BRO! BRO! You'll never believe who I'm sleeping with!"
If you enjoyed this joke, you might find this one even more hilarious. It is about a woman who called to book a flight, but she left the agent confused with the destination she requested.
Source: Reddit.com