Fans Impressed by Brandy's Daughter's Strong Resemblance with Sister after Seeing Them in New Dance Clip
Brandy's fans were shocked to see the uncanny resemblance between her daughter and her half-sister in a new pic. Brandy's ex once revealed the lie they told the world to maintain her clean image.
Although Brandy's only child, Sy'rai Smith, was born in 2002, almost nobody knew anything about her until recently – not even when Brandy and Ray J had their reality show, "A Family Business." 
The "Baby Mama" singer revealed in 2010 that she and her ex-partner, record producer Robert Smith, decided that giving their daughter a life as normal as possible was paramount. More on Robert and Brandy's relationship later.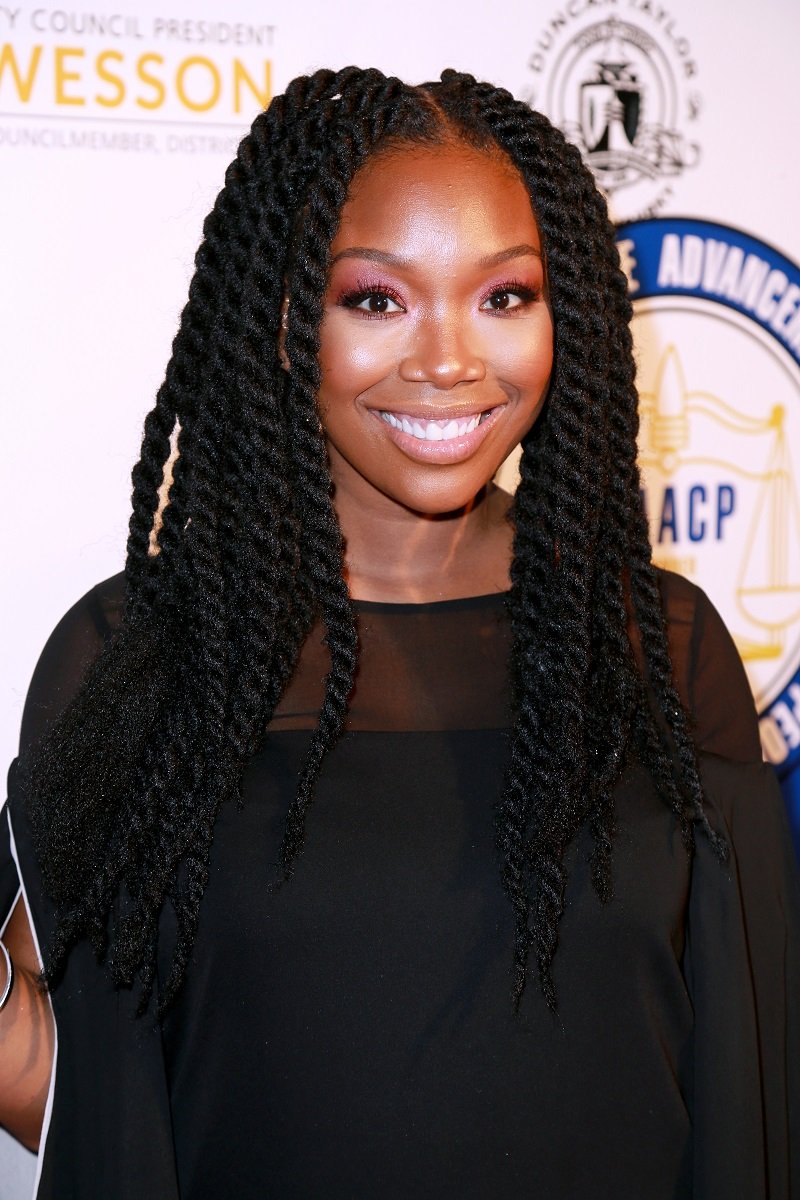 KEEPING HER PRIVACY
Brandy acknowledged that her kid appeared on one episode of "For the Love of Ray J," another reality show, but she also said Sy'rai was not in front of the cameras "every day."
Although the decision had already been made, Brandy admitted that not being able to show the beautiful relationship she and her daughter had "sort of sucks."

According to Brandy, if people could watch more of her and Sy'rai's relationship on camera, she would become a good example of a young single mother. 
Brandy, who once credited Sy'rai for saving her life during her darkest moment of depression, also confessed that she was not raising her daughter like she was raised. Instead of being the authoritative "mom first," Brandy was more of a "friend first." 

Being present as a friend instead of just letting Sy'rai know who was in charge made her more open with Brandy as a person, the singer added. She said: 
"[Sy'rai]'s really honest with me. I'm just teaching her how to trust herself. I tell her all the time that my life is not your life — you have your own life."

UNCANNY SIMILARITIES
Nowadays, Sy'rai is 19 years old, and she already decided she didn't want to stay away from the spotlight her whole life. This year alone, her looks have attracted a lot of attention. 
On July 28, Brandy treated her over 4.9 million followers with a slideshow of Sy'rai and her half-sister, Rain Smith, and they looked like two peas in a pod.
[Brandy and Robert] just lied to maintain her wholesome image.

In the first pic, Rain appeared wearing dark grey denim pants and a black long-sleeved shirt. Sy'rai was next to her in a denim jacket. Rain's curls and Sy'rai's braids stole the spotlight.
The slideshow also included a short TikTok video of the sisters dancing, and they were glowing. As soon as Brandy uploaded that post, some of her followers shared their thoughts in the comment section. 

Most of them pointed out how alike they looked. One netizen wrote that the sisters had the same eyes and looked "beautiful." Another person admitted they had the same smile.
A few weeks before that slideshow hit the Internet, Sy'rai made headlines after posting a TikTok video showing her impressive weight-loss transformation. Brandy reposted the clip and commented that nobody knew what her daughter went through. 
NOT REALLY MARRIED
Coming back to Brandy's relationship with Sy'rai's dad Robert Smith, their short relationship was a hot topic in 2002 when Brandy announced she was pregnant. The singer also claimed she and Robert had married a year earlier. 
Unfortunately, the former couple parted ways in 2003, and Robert revealed one year later that he and Brandy never really married – they just lied to maintain her wholesome image.
If that wasn't enough, Robert admitted he was dating another woman, Xochitl Jacques-Smith, when Brandy got pregnant. After the musicians broke up, Robert and Xochitl got back together, tied the knot, and had children of their own (including Rain).
Nowadays, Sy'Rai is keeping her social media followers entertained with several photos and videos, including this one in which she flaunted her weight loss in an off-shoulder top and skirt. Way to go!