Prince George & Princess Charlotte in Firing Line of New US Series Trailer – Royal Fans Outraged
A new animated parody series on HBO Max which portrays Prince George as the protagonist has caused quite a fury among social media users. 
The series titled "The Prince" follows the day-to-day lives of the royals, as seen by the eight-year-old George. It also features his sister Princess Charlotte, the Queen, the Sussexes, and his parents.
In one scene of the trailer, Prince Louis' character goes into a room and curtly asks for tea which he drinks hurriedly, and then smashes the cup on the floor. Prince George's character is heard saying how much his brother freaks him out.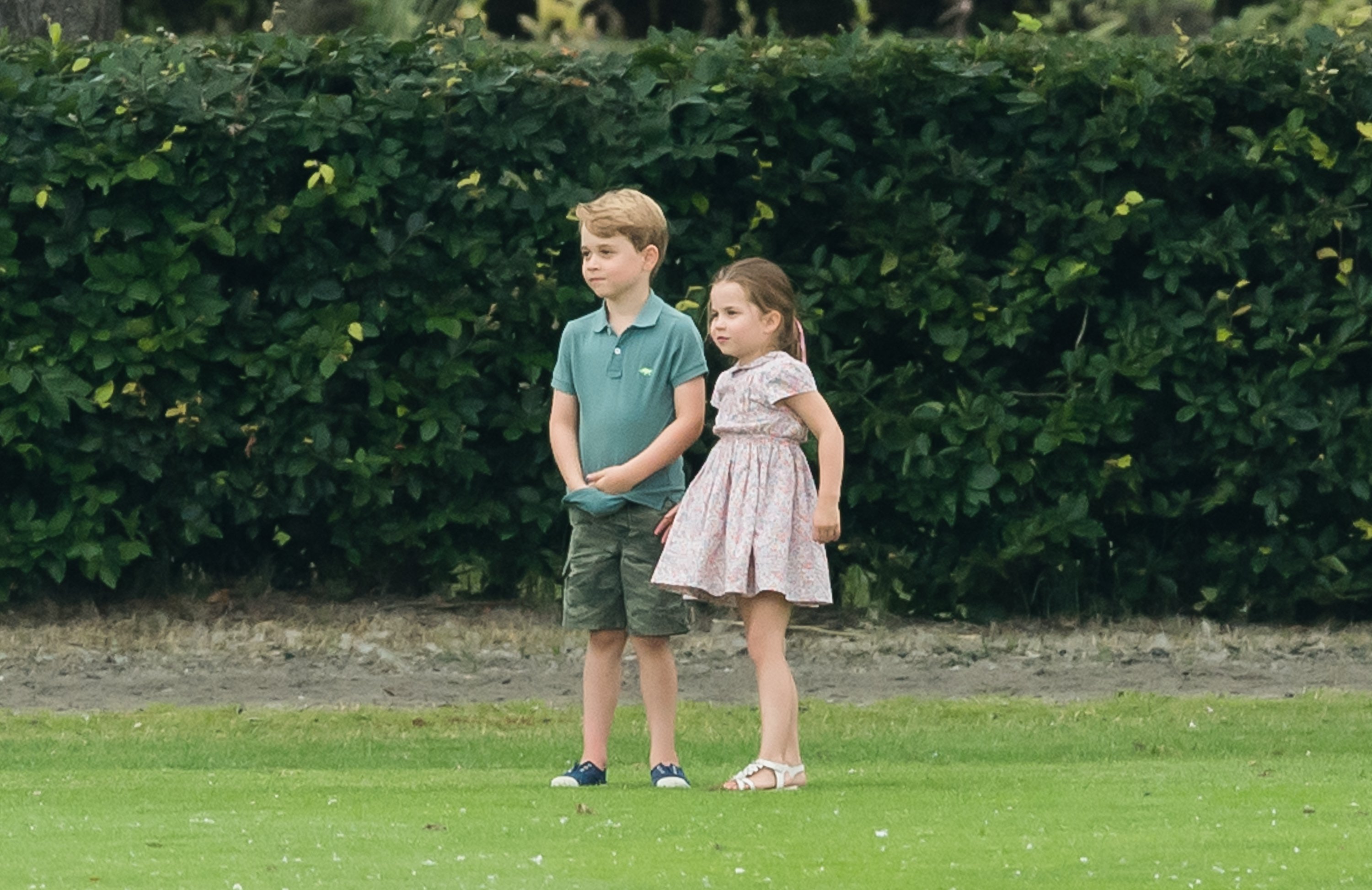 In another scene, the Sussexes are seen in a house with Prince Harry looking astonished with how small of a palace it was. His wife Meghan can be heard correcting him and telling him that it was an apartment, not a small palace.
The trailer has left many Twitter users angry, with some branding it disrespectful and inappropriate. Others are adamant that parodying children is not acceptable. One Twitter user says:
"This is inappropriate. And disrespectful. The children are all innocent and should be off-limits! This should be pulled and never viewed. How can you in good conscience, let this happen?"
The royal tea is piping hot. ☕️

Prince George spills all about life inside Buckingham Palace in #ThePrince, streaming tomorrow on HBO Max. pic.twitter.com/sx9d1LXjP5

— HBO Max (@hbomax) July 28, 2021
Another user complained about how disgusting it was to make a parody out of children and wondered who gave the show the green light. They followed their comment with thumbs-down emojis to show just how disgusted they were. 
Sophie Turner, who recently blasted the paparazzi for taking and publishing a photo of her daughter, has found herself on the receiving end of people's criticism after she voiced Princess Charlotte in the parody.
People have blasted her for the double standards, seeing as she is voicing a child after making the paparazzi take down her daughter's photo.
Fans criticized his parents for making him wear a suit to a football game.
Fans could not understand how the "Game of Thrones" actress who is so vocal about protecting children's privacy could be a part of a show that many have referred to as borderline bullying.
After the photos of her with her daughter emerged, she took to her Instagram stories to let everyone know that it was creepy and disgusting that the paparazzi would creep up on her and take her photos.
Hollywood Celebrity: Please respect my family and child(ren) by allowing them some privacy.

Also Hollywood Celebrity: I have no issue working on a show that mocks and exploits the lives of other children for 💰 💴

— K Rich (@rich_kimmie) July 29, 2021
She says she's made it clear that she wanted her daughter out of the limelight and added that the reason she'd not posted any photos of her daughter herself was that she wanted to keep her daughter's life private. 
Sophie Turner who is voicing Princess Charlotte in this recently blasted paps for taking a photo of her daughter and publishing it unblurred on page six without her or her child's consent. They took it down. This is such hypocrisy. This is making money off two children.

— London girl (@Londoner_2019) July 29, 2021
It thus came as a surprise that someone so animated about keeping children's lives private would voice a child's character in the new parody, and fans made sure they called her out for it, saying: 
"I am so disappointed that HBO will choose to work with someone like Gary Janetti. And I am disappointed by all the celebrities voicing characters in his show."
Why on earth was Prince George wearing a suit and tie to the football? He's a little boy. Someone give the poor lad an England shirt.

— Liz 'I've had my second vaccine' Fielding (@lizfielding) June 30, 2021
Eight-year-old Prince George made headlines at the beginning of the month when he appeared at Wembley for the UEFA Euro 2020 in the company of his parents.
He donned a cute official suit with a tie and looked lovely, but his outfit seemed to spark a very animated discussion. Fans criticized his parents for making him wear a suit to a football game.
Everyone is moaning about Prince George wearing a suit at the England v Germany game but come on!!
Do we actually expect a future king to be wearing a replica England kit?? #getreal

— Explorers Events Ltd (@DorkingExplore1) June 30, 2021
Others even suggested what the little prince should've worn to the game saying he should've been in knee-length socks and a tiny English strip.
Amidst the criticism, some fans thought the suit was appropriate, as it painted an accurate picture of a future king. Others noted how adorable and happy he looked to match suits with his father, Prince William.