Royal Fans Praise 'Lucky Charm' Prince George's 'Very Dapper' Suit at Wembley
Prince William and Kate Middleton's oldest son, Prince George, is spotted only a few times with his parents on special occasions. His most recent appearance was at a soccer game. Here is all you need to know about his surprising appearance.
At only seven years old, Prince William and Kate Middleton's son, Prince George, has already become a popularly beloved figure in the eyes of numerous royal fans. 
While the members of the royal family do not make a habit of sharing photos and glimpses of their personal life on social media platforms, fans still get to see them in a select few opportunities.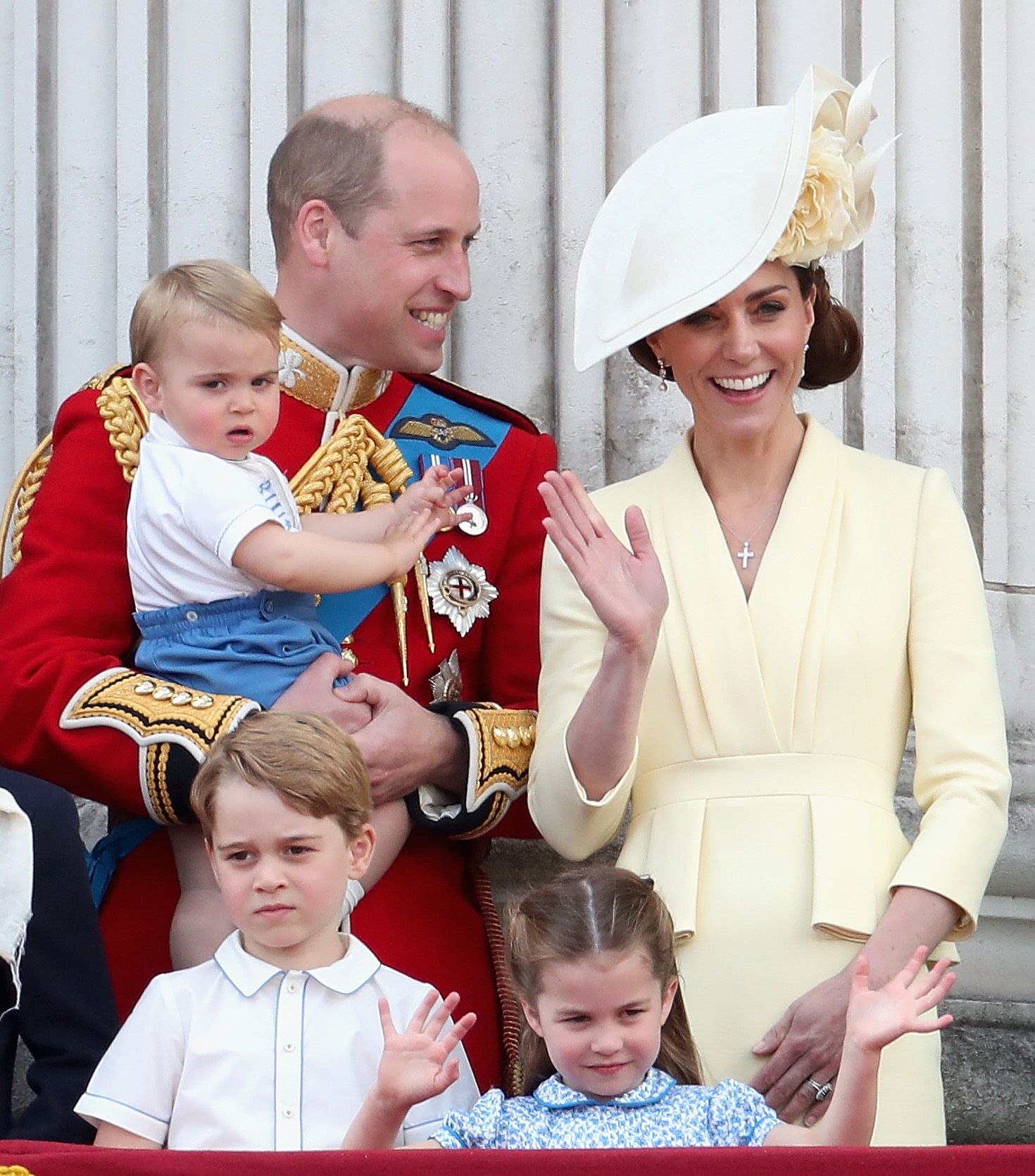 Recently, Prince George stole the hearts of many fans when he appeared alongside his parents. A photo of the event was shared on the Duke and Duchess of Cambridge's official Twitter account, with a caption that read:
"Incredible performance @England!"
Incredible performance @England!#GERENG pic.twitter.com/QLOIJ9Ihn6

— The Duke and Duchess of Cambridge (@KensingtonRoyal) June 29, 2021
Standing between his father and mother, the adorable-looking Prince George was smartly dressed in a sharp-cut suit and tie similar to his father's.
Beside the similarly dressed father and son was Kate, dressed in a chic red blazer and a white t-shirt — a tribute to the England flag. Fans were immediately charmed by the young royal and his parents.
Prince George is a lucky charm!! He's got to attend every England game now 😁

— Rachel 💚🤍💜♀️ (@rachelismonty) June 29, 2021
One Twitter user called him a lucky charm, claiming that his presence helped the Three Lions win the match. While many fans thought George looked dapper and smart in his outfit, other fans complained.
Regardless, the Duchess is no pushover and will give her children a serious talking to when they misbehave.
Some noted that the boy was too young to be dressed in a suit for a soccer game instead of an England shirt. Altogether, most were intrigued to see the young royal spend quality time with his parents and wondered what he has been up to. Here are some facts about the future king.
Incredible performance @England!#GERENG pic.twitter.com/QLOIJ9Ihn6

— The Duke and Duchess of Cambridge (@KensingtonRoyal) June 29, 2021
HE WILL BE 8 SOON
Born on July 22, 2013, the oldest son of the Duke and Duchess of Cambridge is close to celebrating his 8th birthday. Even at his young age, he is already aware of his future and what it holds as he might one day become the King of England.
According to reports, the royal couple understandably waited for quite some time before telling him of his future role. They reportedly revealed it to him in the Summer of 2020, around his seventh birthday. 
They tried as much as they could to give him a normal family upbringing before bringing him into the inner workings of the monarchy.
GEORGE AND HIS SIBLINGS
Only two years after George was born, his parents welcomed their second child, Princess Charlotte. Over the years, the brother and sister have been seen together, while their youngest brother, Prince Louis, 3, is spotted less often.
In December 2020, the three royal siblings got in the festive spirit when they all attended a pantomime performance at the London Palladium with their parents. Fans were more than delighted to see all three having fun together.
George and Charlotte were also seen with their mom on a relatable shopping excursion on Kings Rod in London after they laid their great-grandfather, Prince Philip, to rest.
HE AND PRINCE WILLIAM'S BOND
Prince George and his father are unsurprisingly very close. Many times, royal fans have marveled at how cute the father and son look together, even pointing out a striking resemblance between them. 
This year, the duo attended a half-marathon that took place at the Queen's Sandringham estate on Father's Day. Princess Charlotte was also present, dressed in a baby pink sweater and shorts beside her older brother's plaid button-down shirt, navy shorts. 
HE AND KATE'S BEAUTIFUL BOND
While George's looks certainly favor his father's, he and his Duchess mom have a mother-son bond like no other. According to the royal mom, she adopted an interesting parenting style for her children, which one might describe as the normal and busy kind.
Kate is a very relaxed mother who wholeheartedly sustains an air of ease at their home. Regardless, the Duchess is no pushover and will give her children a serious talking to when they misbehave. In all, she works hard at balancing being the Duchess and being the cool and hands-on mom.
GEORGE'S FUTURE
Being the first son of Prince William, George is pretty high up on the line of succession. The Queen's son, Prince Charles, is the first in line to succeed her, followed by Prince William, and then Prince George, the oldest of the Queen's great-grandchildren. 
The soon-to-be 8-year-old just might have plenty of time to enjoy his childhood and live a normal enough life as his parents hope for him and his siblings.