Fans Can't Stop Talking about Simone Biles' Boyfriend's Touching Message to Her amid Olympics Withdrawal
Simone Biles shocked the world after announcing her withdrawal from the Tokyo Summer Olympics. While she might still be in her feelings, an uplifting and touching tribute from her boyfriend would leave her motivated.
On July 27, 2021, American gymnast Simone Biles exited the gymnastics team competition at the Summer Olympics in Tokyo after the first rotation and eventually withdrew from the all-around competition.
Following her exit from the competition, the gold medalist has received tons of public support from friends, family, former Olympians, celebrities, amongst others. But, the young star may just have received the most special message of all— from the love of her life.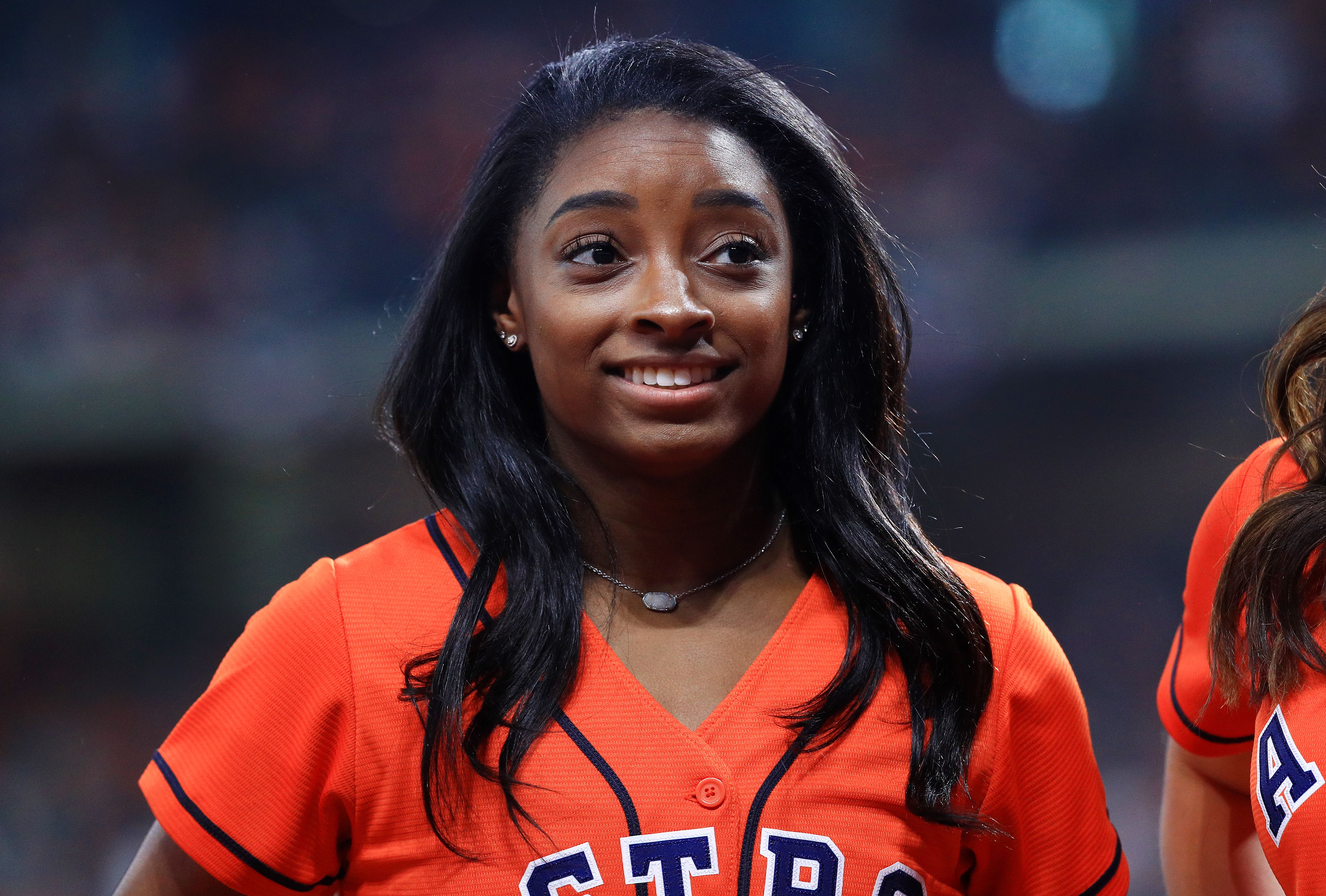 JONATHAN OWENS' TRIBUTE
On Thursday, Biles' boyfriend and NFL player, Jonathan Owens, took to his Instagram page to share his thoughts. This would be the first time the Texans player is airing his views since the gymnast announced her decision to withdraw, to focus on her mental health.
Owens posted several pictures of his girlfriend during happy moments. However, the athlete's caption seemed to have melted the hearts of his supporters. In the caption, Owens admitted that he would be there for Biles irrespective of whatever she faced.
He made it known that his girlfriend's strength was unmatched and that she inspired him more and more every day. Owens also reassured Biles that she was always going to be his champion and further wrote:
"I love you so much, and I can't wait till you come home and I get to see that beautiful smile again. You know I'm always here for you, baby ❤❤."
FANS REACTIONS
A long list of fans was touched by Owens' sweet words and gushed about how much of a loving boyfriend he was in the comments section. One passionate fan said Owens was supportive and pointed out that Biles had found a keeper.
He tagged Biles' decision as selfish and expected justified criticism for her actions; however, none was given.

Another respondent wrote, "HEEECKKKK YEAHHHHH That's what I'm talking about. That's a REAL man right there! #TEAMSIMONE." A third user once again mentioned that Owens was a keeper, and a fourth expressed how much he loved the message.
Another user tagged Owens as a perfect gentleman and pleaded with him to take good care of his woman. Biles was not left out as she also expressed her love for Owens in the comments section. She wrote:
"I love you so much ❤🤞🏾."

SIMONE BILES' MENTAL HEALTH
Biles' withdrawal from the Olympics has effectively spread the message of the importance of mental health. According to the star, it is essential to focus on oneself because, in the end, everybody is human.
Biles also said it was more important to protect the mind and body than doing what the world wants. Before Biles withdrew, she first raised doubts about her capacity to continue competing.
This was after she constantly struggled with the "twisties" in all four events. According to Biles, it was challenging to do a skill when your mind and body are not in sync.

PIERS MORGAN'S THOUGHTS
While many understand Biles' decision to quit and focus on her mental health, English Broadcaster Piers Morgan believes that there is nothing tremendous or heroic about quitting, especially when you are not having "fun."
According to Morgan, Biles was not just competing for herself, but she also represented millions of Americans watching back home, including sponsors who had paid huge sums to watch her perform.
For Morgan, the old Simone who would do anything to win was preferable. He tagged Biles' decision as selfish and expected justified criticism for her actions; however, none was given.
In all, Biles remains loved by many, not forgetting the Houston Texans' safety, who shares a healthy competitive spirit with his lady. The world awaits to see if Biles would compete in the competition's finals which begins on Sunday.