Jamie Lee Curtis Opens Up about Transgender Daughter Ruby to Reveal Great News about Her Future
As an actress Jamie Lee Curtis has nothing else to prove, having enjoyed an illustrious career, but as a mom, the 62-year-old is proud of how supportive she is to her children.
As the gay pride season continues, actress Jamie Lee Curtis feels lucky and fulfilled to count herself among the many celebrities showing support to the once secluded LGBTQ world.
During a recent chat with AARP The Magazine, Curtis spoke with pride on how she has watched her son become her daughter following his gender transition.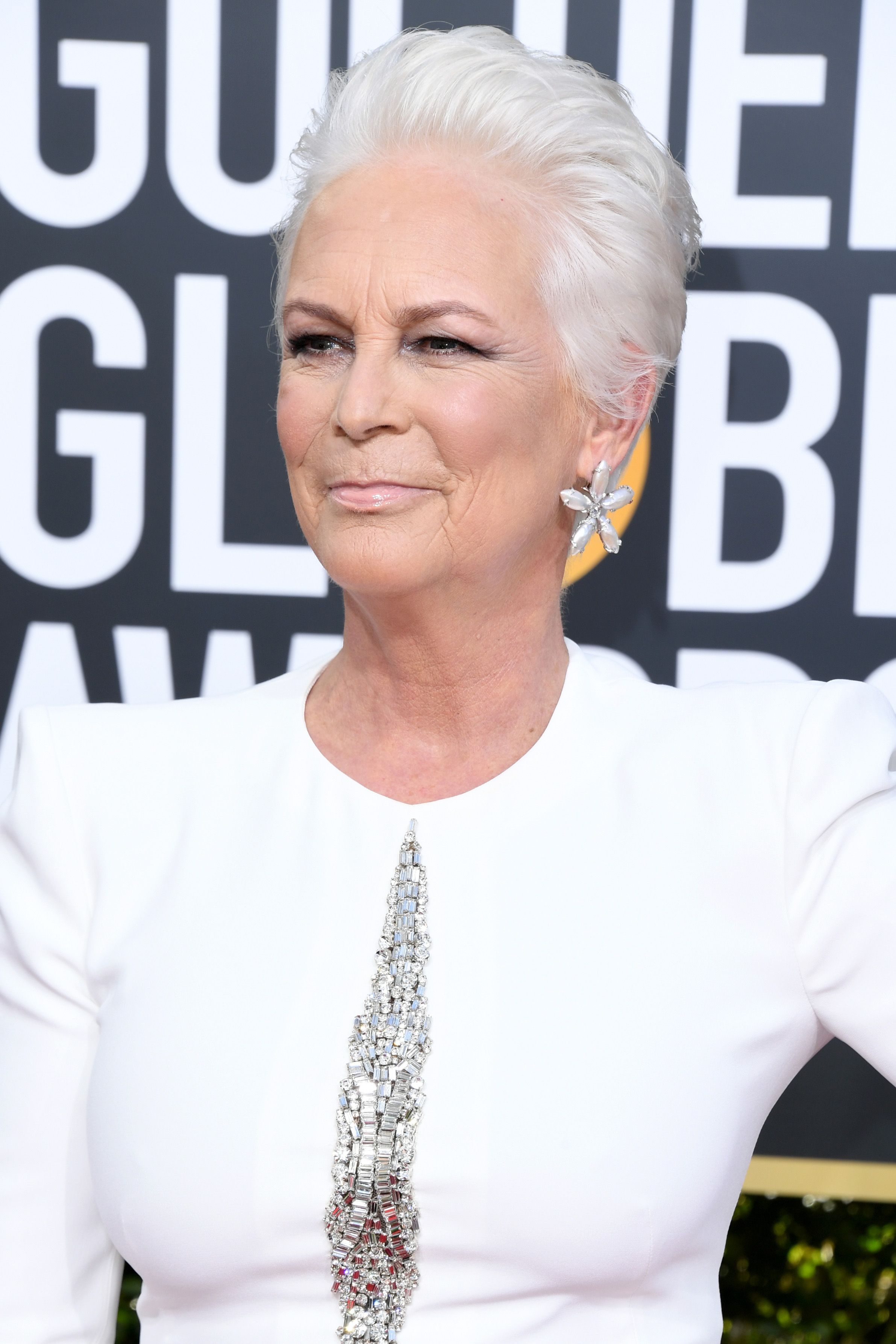 RUBY'S TRANSITION
The 62-year-old movie star feels proud of herself as a mom and is supportive of her youngest child, who recently came out as transgender.
In her story for the magazine's August/September 2021 issue, Curtis confessed that she and her 73-year-old husband Christopher Guest are proud of their child's decision. She said she and Guest
"have watched in wonder and pride as our son became our daughter Ruby."
Curtis has never been one to shy away from change; instead, she believes life is a constant metamorphosis, and she is ready to embrace change and be supportive of her family.
Curtis noted that she shared the information with the permission of her daughter Ruby, 25, who now works as a computer gaming editor. During her chat with the magazine, Curtis shared a piece of huge news for the family.
She revealed that her transgender child, Ruby, who was previously known as Thomas, is planning on walking down the aisle with her partner next year.
The news comes as an excitement for the Hollywood legend whose oldest child, daughter, Annie, 34, is married and works as a dance instructor.
The "Knives Out" star will officiate Ruby's next year's wedding, a moment which would undoubtedly be one of her proudest. Also, Curtis revealed that she and Guest are looking forward to having grandkids in the years to come.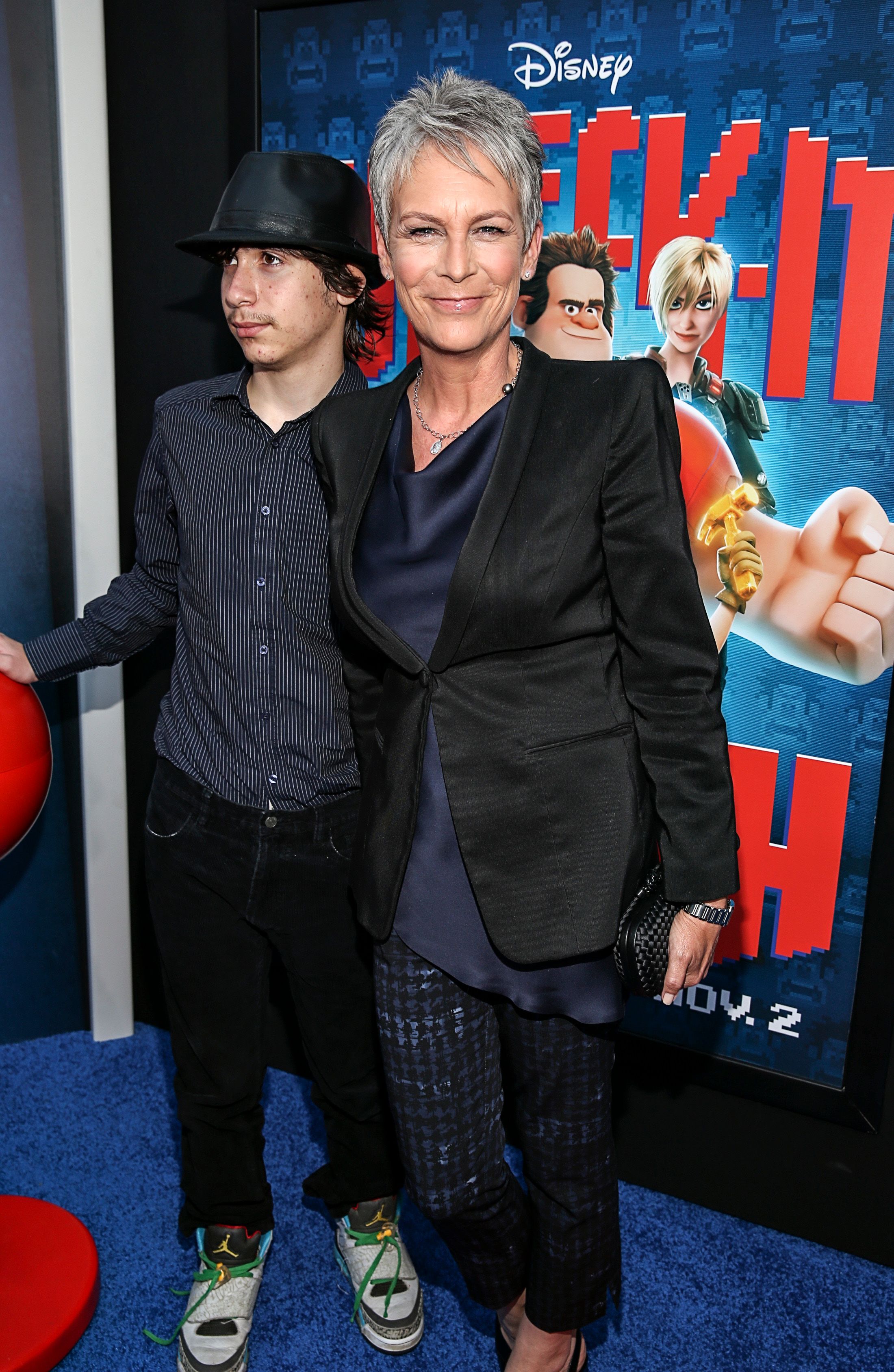 The "Halloween" star has not been secretive about her love for the trans community. In 2017, she shared a post where she sent out her love to the transgender community, noting her support of them.
Curtis has always maintained that gender and sexuality are different concepts, and she believes sexuality is a private matter. During her all-revealing chat with the outlet, Curtis did not mention if Ruby's partner is a man or a woman.
The 62-year-old has a wealthy background to thank for her modern view of life. Growing up as the child of two of Hollywood's power couples, Tony Curtis and Janet Leigh, made the mother of two comfortable around gay people.
Over the years, Curtis has stressed that people do not need to have personal experiences to clamor for the rights and justice of gay people. Although she has friends in the LGBTQ community, Curtis's love for the community comes from her desire for equality and justice.
FAMILY LIFE
Although she loves her family, Curtis was unable to biologically start one herself as she struggled with infertility issues. In 1986, she made the brave move to adopt their first daughter Annie. A few years later, their daughter Ruby was adopted.
Curtis once admitted that being a mom not only changed her life, but it became the most pleasant experience for her. Although, it sometimes comes with its challenges which she is glad to experience.
RAISING TRANSGENDER OR NEUTRAL KIDS
Curtis is not the only open-minded celebrity to have supported their kid's decision to be transgender or non-binary. Other stars like Charlize Theron, Gabrielle Union have been praised for being supportive parents.
Also, the estranged former couple, actors Angelina Jolie and Brad Pitt's oldest biological child, who was born female, requested for a name change, noting she would instead be called John.