Jill Scott's Parenting Wisdom Includes Hesitation to Accept Single Parent Label despite Raising Son Alone
American poet and model Jill Scott previously shared some parenting wisdom several times. Scott shares her 12-year-old son with child prodigy Lil John Roberts.
Jill Scott's parenting wisdom includes hesitation to accept being labeled a single parent despite raising son Jett Hamilton alone. The actress first became a mom in 2009 and talked about firsthand motherhood in an interview with Essence.
Speaking on her birthing experience, she shared the stories they told her about smooth, pain-free labors panned out to be different from her own experience.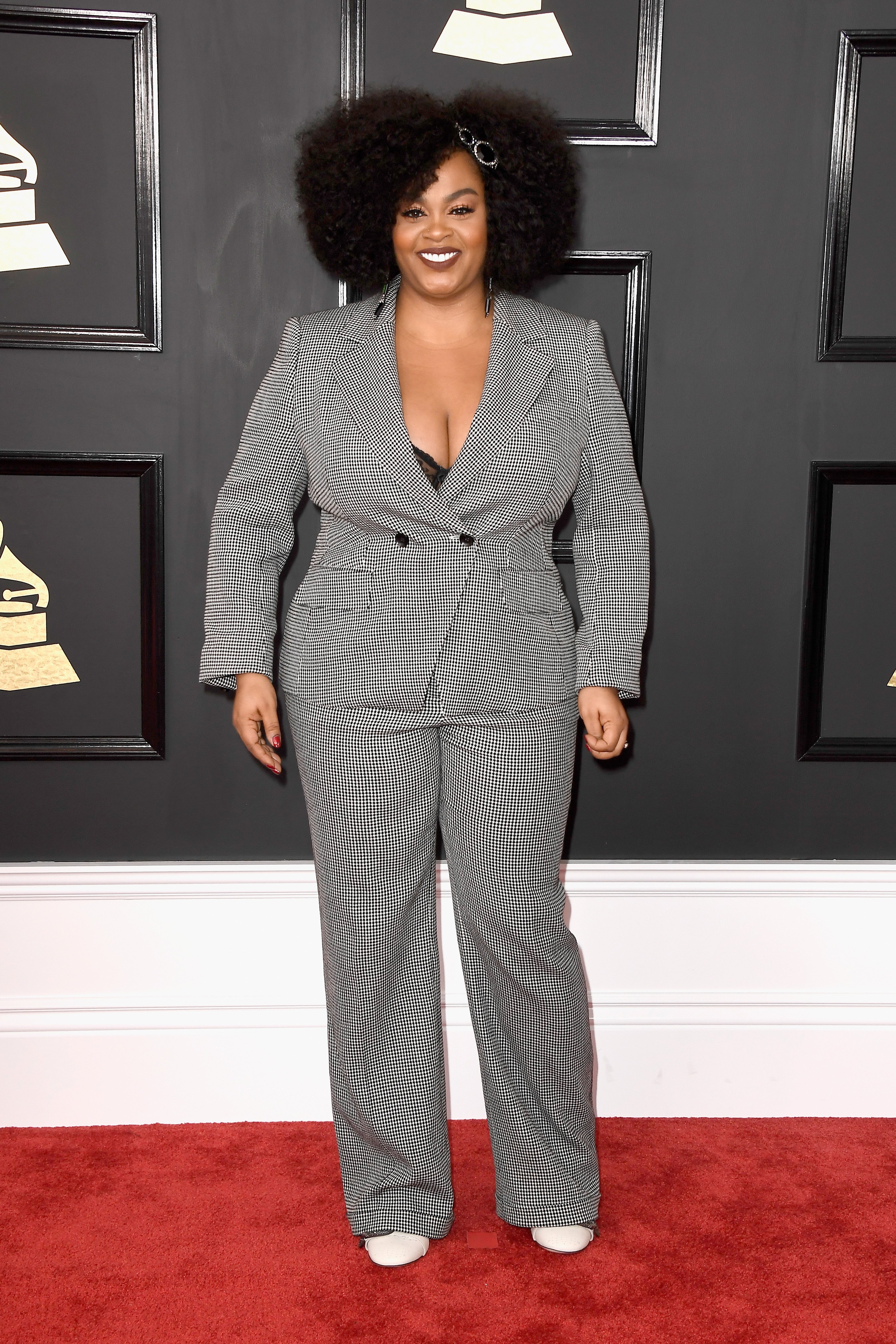 "I know my experience isn't everyone else's, but I believe people need to be realistic when sharing their stories about their pregnancies and births," Scott stated at the time. 
For the mom of one, she experienced nothing but agony during her 36-hour labor. "During labor, I felt like I needed to put the fire out," she recalled. "Everybody kept telling me the pain wasn't going to last forever, but after 20 hours of it, I left the building."
However, she saw the positive after giving birth to her son Jett whom she named after a black gemstone "because I thought my beautiful baby is a gem."
Scott finds the ordeal to be her main motivation in life as whenever she thinks she cannot do anything - the star remembers she survived giving birth.
Sadly, shortly after welcoming her firstborn, Scott and the highly sought-after drummer, Roberts, called off their engagement of one year. She shared that he was around for a few days after giving birth while she was still in the hospital.
The "Get Up On" star explained that after having a baby, there are many emotions that one goes through and is not sure how much of it affected their relationship. However, the pair are still committed to co-parenting their son.
Scott's child was born in April 2009, weighing in at 7lbs., 8 oz. The three-time Grammy Award winner revealed her pregnancy news during the Television Critics Association conference in Los Angeles that year.
She found out that she was pregnant shortly before leaving for Botswana to film HBO's then-newest series, "The No.1 Ladies' Detective Agency."
Scott shared she tried to gain weight for the role but noticed she had already put on 7 lbs. in just seven days. The "Baggage Claim" star told People that she thought there was something wrong with her and discovered she was expecting on the day she was supposed to depart for Africa. 
Now being a parent, in 2014, Scott got candid about her reality on motherhood on what she thought it would be and what it actually is. When asked what she thought the biggest misconception about motherhood was, she said it was breastfeeding and how easy it supposedly was.
"Ha! I tried to breastfeed. A lactation consultant came. I tried. Every 15 minutes, he screamed. I was going crazy, my poor little person. I had no choice but to supplement," she said, adding nothing was what she thought it would be.
Scott admitted that she struggled as a new mom and did not feel good about motherhood either. She often found strength from her close friends, fellow actress Mo'Nique and singer Erykah Badu:
"My heart and prayers go out to all single moms because it's tough, and I can't imagine any teenager dealing with a baby and all those hormones raging."
Scott added that although she can afford to raise her boy, she has a support system and can talk to her companions, adding, "I don't understand how any mother does it alone."
In the "Tamron Hall Show" interview back in November 2020, the Philadelphia native spoke about being branded as a "single mom."
The singer-songwriter said she purposefully does not refer to herself as a single mother because she has help from her loved ones in raising her teenage son.
"I never considered myself as a single parent because I was blessed to have a village of family and friends who love us and assist in every way to help him become a kind person and a genuine person," she explained.
Scott added: "Uncle Scott and Uncle Lance are my brothers from another mother. They teach him how to fight and remind him of what manners are supposed to be."
They also teach Jett certain chores such as taking out the trash and celebrate him for doing it. The "Why Did I Get Married?" star joked that she does not want to end up with a "40-year-old somebody living in her basement," she said of her child.
Despite her son not having his father in his life on a day-to-day basis, Scott advised on what not to do as a single mom in an interview with Madamenoire in September 2013. 
Scott said single moms should not talk bad about their kids' fathers in any circumstance. "He will look at that as a reflection of himself, and exactly who you don't want him to be, is who he will be because he thinks it's in his DNA," she said.