Ciara's Daughter Looks like Egyptian Queen in Long Leopard Dress with Trail Confidently Posing in New Picture
American singer Ciara's daughter Sienna Princess Wilson showed she has all the attributes of a model in a new post that showed her posing in a long leopard print dress.
Children usually take after their parents in more ways than one. Be it with their physical attributes, personalities, or actions, kids always have something one can say they got from their parents. 
American singer Ciara's four-year-old daughter Sienna is the perfect example of a child who took after her parents in several ways. Besides looking just like her mom, Sienna also inherited her mother's incredible sense of fashion and model qualities.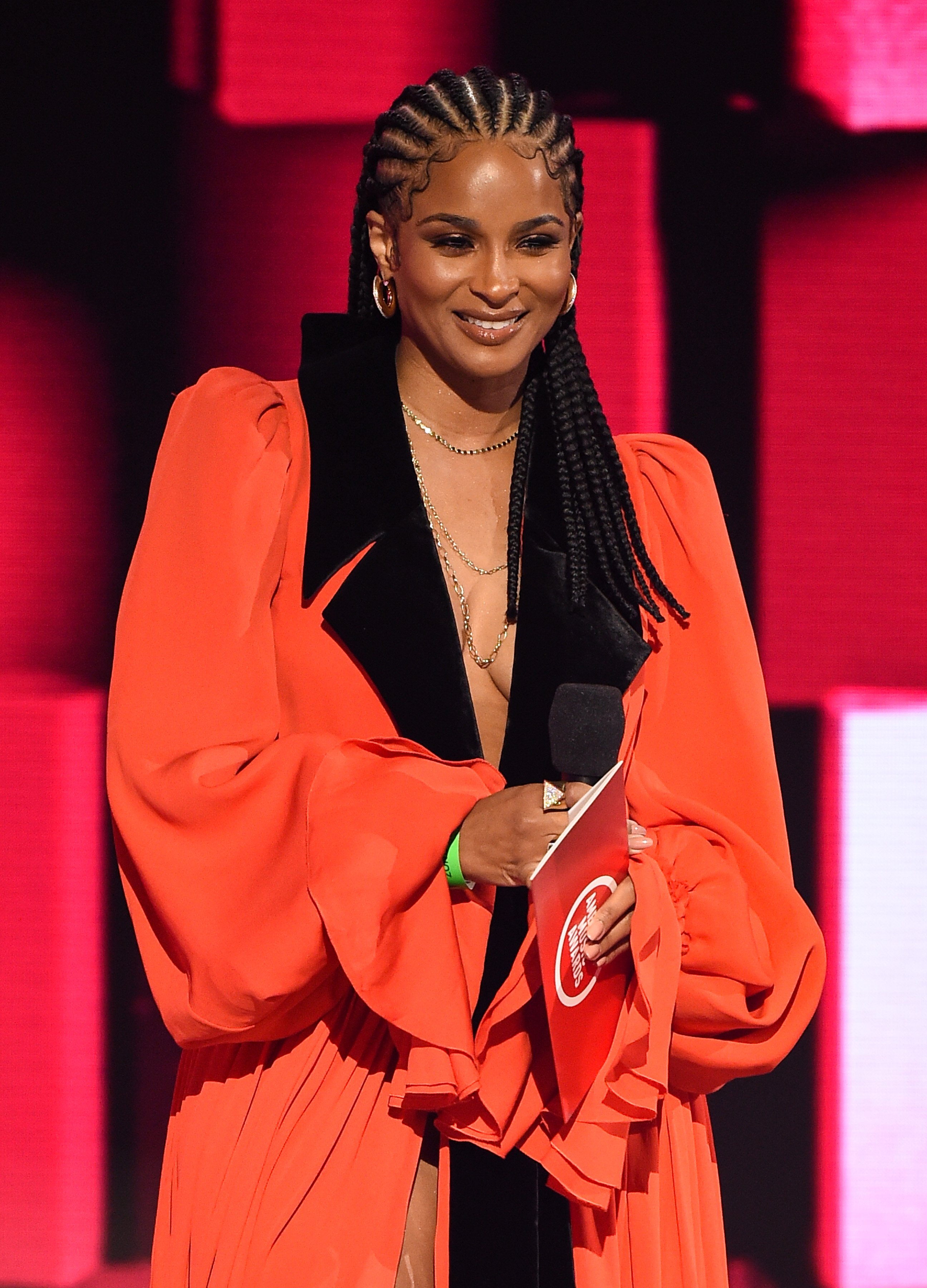 The little tot brought those qualities on display in a new snapshot her mom shared that showed her posing in a long leopard-print dress that touched the floor and featured a tail. 
Sienna posed confidently in her stylish outfit and showed she is a model in the making with the way she positioned her face and smiled for the camera. Sienna looked like a little Egyptian queen in the snapshot, and her mom expressed pride in her by captioning the post:
"Si Si 🐆." 
Ciara was not the only one pleased with her daughter's appearance, as many of her friends and fans took turns complementing Sienna's appearance and gorgeous look. 
One fan said Sienna is very confident, while a second fan gushed over how the precious girl positioned her face in the snapshot. A third fan also described Sienna as perfect. 
Ciara shares her adorable daughter with her husband and NFL star Russell Wilson, who celebrated Sienna's fourth birthday in April with a sweet tribute to her. 
Russell shared a gallery of adorable throwback pictures of Sienna. In the post's caption, he expressed his love for her and described her as an amazing, loving, intelligent, and courageous soul. 
He also said Sienna would become the President in the future and vowed to love, guide, and protect her forever and be a shoulder for her to lean on. 
Ciara wanted a God-fearing man with a fun spirit who loves kids and would genuinely care for her.
Besides Sienna, Russell and Ciara also share a son, Win Harrison Wilson, who they welcomed on July 23, 2020. Ciara is also a mother to a seven-year-old son Future Zahir Wilburn, who she shares with her ex and rapper Future and who Russell takes as his own son.
Ciara is a proud mom of her three kids and excels at motherhood. She once revealed that she became a better person after becoming a mother. 
The singer's three children combined to great effects last month when they made their adorable runway debut for the launch of their dad's 3Brand Kids' fashion line in New York. 
Russell, Ciara, and their three kids walked the runway while clad in outfits from his 40-piece collection, which was designed for boys and girls between 12 months and 20. 
It is incredible to see how Ciara has come of age in her marriage with Russell. The couple tied the knot in July 2016 and has kept going strong since then. 
It was not easy for Ciara to get to this level as she had to navigate a heartbreaking experience following her and Future's split. However, she eventually turned that heartbreak into happiness, worked on herself before eventually finding love with Russell. 
In an interview, Ciara said she sees her journey as an opportunity to inspire many other women like herself. She also said she focused on loving herself and thought she would be single for a long time but that God had other plans. She added:
"I was a single mom before Russ came into my life and I know that's a very vulnerable place, but it's also a room for opportunity to really level up and really be the best that I could be for my son."
Ciara added that being the best she could be for herself allowed her to be the best she could be for her oldest son at the time. It also allowed her to be prepared when the love of her life came walking through the door. 
Before meeting Russell, Ciara wanted a God-fearing man with a fun spirit who loves kids and would genuinely care for her. She has found all those qualities and much more in her husband. 
Now the couple is focused on raising their kids the right way. Meanwhile, Russell is eager to have more kids though Ciara is not having any of that. Time will tell if Russell eventually gets his wish and adds to his growing brood in the future.